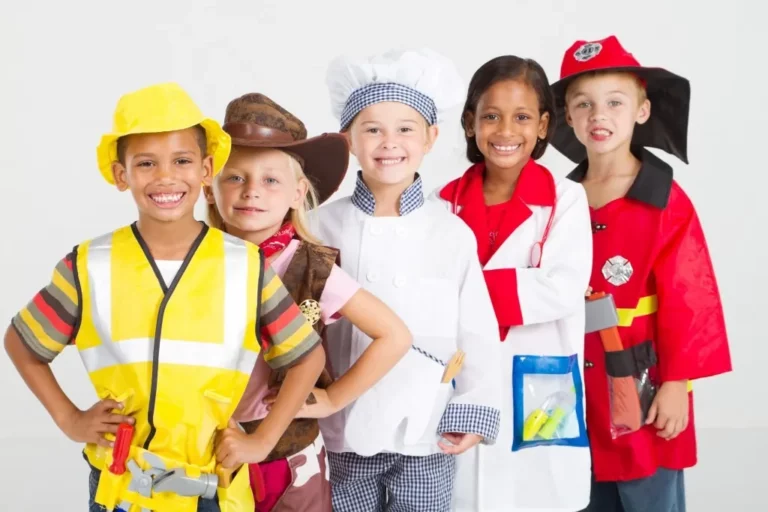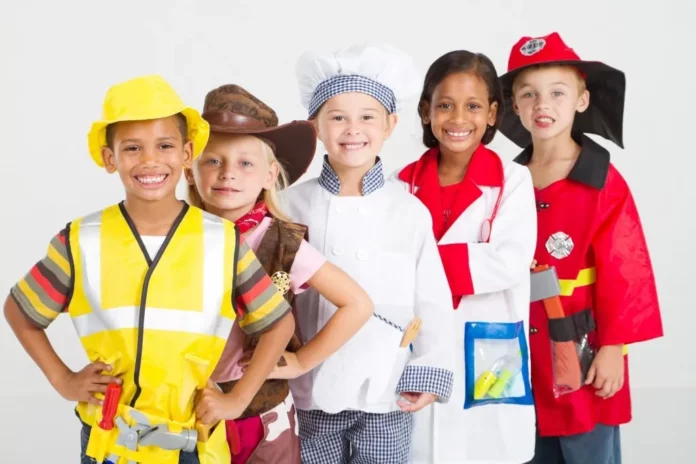 Do you have an 11-year-old who's eager to earn some money?
Finding job opportunities for kids this age can be challenging, mainly due to the child labour laws businesses must follow.
Nevertheless, with some persistence, there are various suitable jobs for 11-year-olds. It's wise to introduce children to earning money at a young age. Not only does having an assignment help them learn about financial responsibility, but it also reduces their need to ask for an advance on their allowance when they want to purchase items like a new bike or trendy sneakers. Furthermore, your child's employment can have advantages for you, too.
A survey conducted by the Pew Research Center found that 70 per cent of adults in 19 countries, including the United States, express concerns about the next generation's financial prospects compared to their parents.
If you're worried about your child's financial future, having them take on a job now could ease those concerns, as it might lead to a more financially secure position as they grow into adulthood.
Below, you'll discover some suggestions to help your child begin their journey towards financial independence.
Full-time & Part-time Jobs for 11-Year-Olds
Your preteen may want to explore one or more of these job possibilities.
1. Running a Lemonade Stand
This suggestion might appear somewhat cliché, but creating a lemonade stand can be an excellent option, particularly on scorching summer days.
Nonetheless, your teenager has the opportunity to expand beyond selling solely lemonade. They could also sell fruit punch, iced tea, or Arnold Palmers.
2. Babysitting
Babysitting has remained a traditional job option for teenagers and preteens and remains popular today.
Many parents hire college students or professional nannies to care for their young children. Nevertheless, if your teenager displays maturity and responsibility beyond their years, they may contemplate offering babysitting services for neighbours' children. This valuable experience also prepares me for a future career as a preschool teacher.
3. YouTubing
These days, nearly everyone, even their pets, has a YouTube channel.
Even more exciting is that individuals can generate income from their video content.
If your child enjoys being in front of the camera and has creative ideas, they'd like to film and share online; this presents a fantastic opportunity.
4. House Sitting
Are you planning to step out to take care of errands for a few hours?
You can request your child to look after the house during your absence and reward them upon your return.
5. Blogging
Blogging presents a fantastic opportunity for young writers who wish to express their thoughts and interests while also having the chance to earn some money.
They can begin their journey by establishing a free website using WordPress.
6. Pet Sitting
Young animal lovers can launch their pet business by looking after their neighbours' pets and expanding on this valuable experience.
7. Car Washing
Just because they can't drive yet doesn't mean they can't pick up car-washing skills.
This isn't just a way to earn money; it's also a money-saving skill because it teaches kids that they can keep a vehicle clean without needing a car wash.
8. Web Development
Is your child enthusiastic about coding?
If you work as a web developer, they can help you with your projects and earn money, creating a home-based apprenticeship experience.
9. House Painting
Involve them in painting the house when required, and pay them for their assistance.
Additionally, your child can advertise their house-painting services within the neighbourhood.
10. Dog Walking
Dog walking lets your child accomplish two things simultaneously: earning money while staying active and healthy.
11. Assisting in Your Family Business
If you own a restaurant or a grocery store, consider involving your child in your daily responsibilities. This can be beneficial if you anticipate them eventually taking charge of the business.
12. Plant Sitting
Looking after plants is a simple job. You have to water them and make sure they receive sufficient sunlight.
13. Leaf Raking
As the fall season arrives, your child can make money by raking leaves. It can become a more enjoyable and efficient task if they invite their friends to join in.
14. Snack/Soda Selling at Sports Games
Do you and your child love sports? You can spend quality time together by vending snacks and beverages at baseball or football games.
15. Lawn mowing
Your child can make money by mowing lawns. Nevertheless, gas-powered mowers can pose some risks, so it's safer for them to opt for a push mower, considering their level of maturity.
16. Computer Repair
If your child can identify and fix computer problems, it presents an excellent chance for them to begin making money. Their talent for computer repair could set them on a path toward a future career as a computer technician.
17. Snow Shoveling
If your child is okay with working diligently in cold weather, they can operate their snow shovelling service within the neighbourhood.
18. Modeling/Acting
Do they aspire to appear in films, television programs, or exciting advertisements?
Search for opportunities to stand out and achieve fame.
19. Senior Assistance
Specific elderly individuals live independently and lack a robust support system.
Consider exploring local venues where seniors gather to check if your child can assist with tasks or chores.
20. Selling Goods at a Farmer's Market
If you've got fruits, vegetables, meats, crafts, or other items, you and your child can establish a booth and vend them at the local farmer's market.
21. T-shirt Design
Is your child skilled at creating awesome T-shirt designs?
They can sell these to their schoolmates or at craft fairs.
22. Office Assistance
Are you currently working from home? If that's true, your child can lend a hand in easing your workload by helping with tasks like shredding papers or organizing documents.
23. Answering Surveys
Survey websites are not limited to just teenagers and adults.
KidzEyes and PanelPolls are the only survey platforms suitable for 11-year-olds.
24. Hot Cocoa Stand
Most of us are familiar with lemonade stands, but hot cocoa stands are less well-known.
When winter arrives, your child can create a small indoor space to sell tasty hot cocoa drinks.
25. Pool Cleaning
Do you have a pool at your house?
Your child can make some extra money by cleaning and maintaining it.
26. Origami Making
Making art from paper is already quite impressive.
It becomes even more remarkable when kids can earn money by selling their creations in person or online.
27. Dusting
Do you have a feather duster that's been barely used?
Your child can give it a purpose and even earn some money by using it to dust around the house.
28. Yard Sale
If your child has old toys and clothes that are no longer being used, you can recommend they sell them at your upcoming yard sale.
Hosting a yard sale will not only assist them in decluttering but also allow them to earn some money in the process.
29. Make and Sell Gift Baskets
Many people enjoy getting gift baskets for holidays and special occasions.
Your kids can assemble and sell gift baskets to their friends and family, especially around Easter. It's a fantastic opportunity to earn some extra cash.
30. Garage Cleaning
Is your garage a complete mess with lots of clutter?
Please encourage your child to tidy it up by offering to compensate them for cleaning and organizing the space.
31. Book Writing and Selling
There's no specific age requirement for writing a book.
Your child can create a fictional or non-fictional story and sell it as an e-book on platforms like Amazon and Barnes & Noble.
32. Voice Acting/Narration
If your child excels at reading texts using engaging voices or performing character impressions, they might find enjoyment in pursuing a career in voice acting or narration.
This field offers a range of opportunities, including narrating audiobooks, providing voices for animated cartoons, and doing voiceovers for commercials.
33. Party Entertainment
Is there a younger neighbour in the neighbourhood getting ready to celebrate their birthday?
Your child can make their day extra special by using their talents, whether it's crafting balloon animals, clowning, or singing.
34. Christmas Gift Wrapping
Your child can make extra money during the holiday season by joining forces with friends, family, and neighbours to assist in gift wrapping.
35. Logo Design
If your child enjoys using graphic design tools such as Photoshop or Canva, they can make money by creating logos.
Wondering where to find clients?
You can help them search for potential clients locally and online on Freelancer, Upwork, and other freelance websites.
36. Recycling
Let's talk about how you can turn trash into cash!
You can earn money by taking bottles and cans to recycling centres.
37. Landscaping
Being out in the yard gives your child plenty of fresh air and an opportunity to showcase their creativity.
Alongside weeding and watering, they can earn extra cash by adorning the yard with strategically placed stones, flamingos, and pinwheels.
38. Selling Baked Goods
Does your child find joy in baking tasty treats like cookies and cakes?
They can create and sell these delightful goodies at upcoming gatherings or use the earnings to support a meaningful cause.
39. Fence Painting
If your fence could use a new layer of paint, involve your kid in helping, and you can pay them afterwards.
(Make sure they don't convince the neighbourhood kids to do the work for them, à la Tom Sawyer, haha!)
40. Errand Running
At times, people need assistance with running errands, and they're willing to compensate for it.
Your child can handle tasks like picking up laundry or mailing letters/packages for them.
41. Photography
Is your child passionate about photography?
They can generate additional income by photographing family and friends or capturing stunning natural scenes, then offering these images for sale online.
42. Advertising/Marketing
You may own a business or are familiar with local businesses and have thought about engaging your child in advertising activities.
If your child easily interacts with people, they can hand out flyers, brochures, and coupons to attract customers.
43. App Development
In today's world, most people enjoy playing games on their smartphones.
If your child found inspiration in an app game they played and wants to use their programming skills to develop a new game (and maybe even earn some money from it), that's a fantastic idea!
44. Jewelry Making
Is your child enthusiastic about crafting their necklaces and bracelets?
They can transform their hobby into a way to earn money by selling their handmade jewellery online or in person.
45. Window Washing
If the windows in your home are getting a bit dirty and need cleaning, consider compensating your child to handle the task.
They can even expand their services and offer to clean the windows for your neighbours.
46. Golf Ball Fetching
Some country clubs and golf courses need people to gather stray golf balls.
This situation is a win-win for both golf establishments, as it helps keep their courses clean, and your child can make money by selling the collected golf balls.
47. Tech Support
Many kids have computer and phone skills that surpass those of many adults.
Your child can lend a hand to others with tech-related tasks, such as installing a new operating system on a computer or working on web design projects.
48. Event Setup
Do you run a catering business?
You can engage your child to assist with event setup, having them help arrange chairs and tables before the event and disassemble them after it's finished. This way, they'll provide support and earn some money along the way.
49. Farm Work
If you have a farm or know someone who does, your child can take on the role of a farmhand.
Farmhands often assist with feeding animals, cleaning, and tending to crops.
50. Bike Repair
Sure, kids have a knack for fixing up bikes, and if your child happens to be one of them, they can put their skills to use by assisting others with bike repairs.
(Who knows, this could be the first step toward eventually opening their bike shop.)
51. Tutoring
If your child excels in school, they can earn money by helping other kids with schoolwork.
Tutoring sessions can be arranged after school or during the summer vacation.
52. Soap/Bath Bomb Making
Soap-making has a long history, and it's experiencing a resurgence in popularity.
Is your child interested in creating their own soap or bath bombs?
They can embark on a new entrepreneurial journey by selling their handmade products to friends, neighbours, or online.
53. Video Game Testing
If your child is passionate about playing video games, they can earn money by testing them.
Game testing opportunities can be found either through in-person events or online platforms.
54. Selling Used Clothes
Are kids' clothing still in good shape but no longer being used?
You can sell these gently used brand-name clothes to stores like Plato's Closet, and if there's no Plato's Closet nearby, you can also sell them online.
This is a fast way for your child to make some extra money.
55. Power Washing
Cleaning gutters and performing other outdoor tasks using a power washer can be an exciting opportunity for a teenager to make some money.
56. Furniture Assembly
Is your child the one you turn to when you have trouble putting together new furniture? Consider giving them some money as a token of appreciation the next time you need help assembling a new table or chair.
57. Christmas Decorating
During the festive holiday season, youngsters can pocket some extra money by assisting their neighbours in adorning their homes with Christmas lights and decorations.
Financially Empower Your Preteen with These Jobs for 11-Year-Olds
It's amazing how there are so many incredible ways for kids to earn some extra money. Some choices, such as developing apps or participating in surveys, only existed when I was your age. (I began working when I turned 15, and it was at a fast-food restaurant.)
Considering all the job options open to 11-year-olds nowadays, your child can begin earning money early, which will set them on the path to being financially prepared for the future.