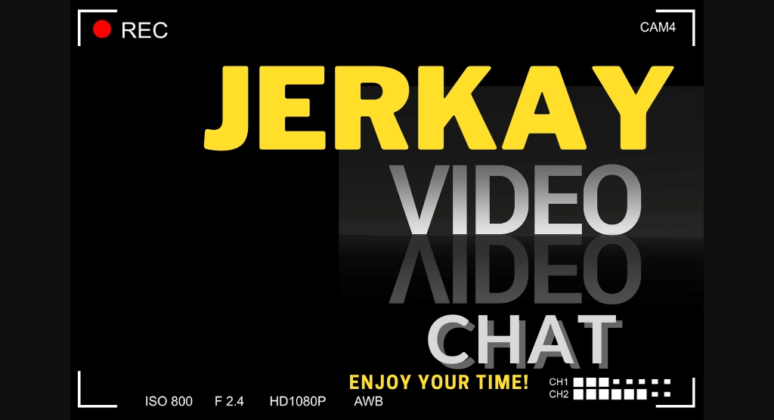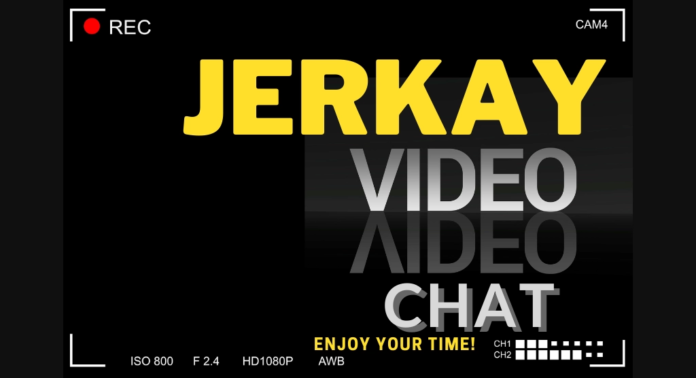 Jerkay is a specialized online video chat platform for adult gay males interested in dating.
It functions similarly to other video chat platforms, allowing users to chat with strangers. However, this platform is not for everyone, and it is essential to consider its advantages and disadvantages to determine if it suits you.
Key Points From The Article
Jerkay is an online video chat platform for adult gay males interested in dating.
The platform is free, specialized, and anonymous.
No registration is required, and it offers worldwide availability.
Users can select the age range of the person they want to chat with.
However, the platform lacks authentication and age restrictions, making it unsafe for minors.
Clicking on ads can land you on unsafe websites, so it's advisable to check the legality of such websites in your country before using them.
To use Jerkay, you need a device with an internet connection.
You must follow some simple steps to get started on Jerkay.
What is Jerkay?
Jerkay is a website where adult gay men can chat online with each other. It is free to use and you don't need to sign up. You can choose the age range of the person you want to talk to.
But, it is not safe for minors because there are no age restrictions or ways to verify your age. Also, be careful when clicking on ads because they can take you to unsafe websites.
Make sure the website is legal in your country before using it. All you need is a device with an internet connection and follow some easy steps to get started.
Advantages of Jerkay
No Registration Required
Jerkay has a no-registration policy, meaning users do not have to create an account or log in every time they visit the website.
This feature is convenient and ensures that users do not have to share personal information.
As a result, the website does not have access to any personally identifiable information such as name, email, or contact details, eliminating concerns about theft or misuse of personal data.
Anonymous
Jerkay's no personal identification policy provides anonymity to its users.
This means neither the website nor the people you chat with will know your identity.
This feature is particularly beneficial if you reside where homosexuality is stigmatized.
It allows you to interact with similar individuals without exposing yourself to social stigma or embarrassment.
Choose age range
Jerkay.com is a video chat platform exclusively for gay males with members from various age groups.
The age of men on this platform ranges from 18 to 70 years old, which means that people from different generations can interact with each other.
The website has an age selection feature that lets you select the age range of people you want to chat with.
You can choose to set the lower age limit to 18 years or above and the upper limit to 70 years or below, according to your preferences.
Worldwide Availability
Jerkay is a platform that brings together males from all over the world for video chats.
Once you initiate a conversation, you are randomly matched with someone from any country, providing you with a firsthand experience of different cultures worldwide.
Free to Use
Jerkay is unlike most adult video chat websites that require a fixed monthly subscription to access their services.
Jerkay is entirely free and does not require any payment information.
While other dating websites claim free, many still ask for credit card information and charge users for additional services.
Jerkay, on the other hand, does not have any hidden charges or subscription fees.
Disadvantages of Jerkay
People Can Use Fake Information
As previously stated, Jerkay does not require you to provide your personal information before using the platform. You only need to provide your age and whether you are a single male or a couple.
You have the option to provide accurate or false information. However, this approach also means that you cannot trust the age of the person you are chatting with.
Unsafe for Minors
Jerkay lacks the means to authenticate the actual age of its visitors, which can lead to a significant issue.
Minors can access this site by providing false age information and engaging in video chats.
Unlike other video chat platforms, this is a particular case as it caters to adult homosexual individuals.
Therefore, minors may inadvertently view inappropriate content that could adversely affect their mental well-being.
How to Access and Use Jerkay?
Jerkay is an online web application that can be accessed through a computer, laptop, or mobile device as long as an internet connection is available.
The platform is easy to use, and the following steps can be followed to get started:
Open any web browser on your device and navigate to "jerkay.com."
On the website's homepage, you will find a form with two fields for status and age, an age range of 18 to 70, and a "Start Chat" button. Select your group (single male or couple), enter your age, choose the age range you are interested in, and then click the "Start Chat" button.
Click on the lock button next to the web address in the address bar and allow camera, microphone, and sound permissions.
The website will connect you with a random person for video chat. If you find the person attractive, you can continue chatting. If not, click the "Skip" button, and Jerkay will match you with another random person.
Is Jerkay legal?
The legality of Jerkay, being a gay pornography website, depends on the laws of your location. Some countries have strict restrictions and disapproval towards gay porn websites, while others consider them legal.
It is advisable to check the laws of your country to confirm whether such websites are permissible.
Checking the legality of same-sex marriages in your country can also be a quick way to determine whether Jerkay is legal.
If this website is illegal in your country, it is recommended that you avoid using it.
The laws against pornography and obscenity are stringent, and getting caught could have severe consequences, potentially ruining your life and prospects.
Is Jerkay safe?
Jerkay has some security risks that you should be aware of to avoid potential harm.
Clicking on Ads Can Land You On Unsafe Websites
Jerkay.com is a free platform that operates through ads to generate revenue. Although it doesn't charge subscription fees, it displays various ads during the video chat process.
These ads primarily promote pornography and dubious products, and clicking on them may redirect you to unsafe websites.
If the websites are related to pornography, they are more likely to contain viruses and malware. If they are e-commerce websites, there is a high chance that they are fraudulent.
No age restriction
Jerkay has no age restrictions, meaning minors who visit the website online can see it freely.
However, given that most users on this platform are nude or masturbating, children may be exposed to explicit content.
Frequently Asked Questions
Is Jerkay for me?
Jerkay is primarily designed for gay men who want to connect with other strangers for mutual masturbation.
It is ultimately up to the individual to determine whether or not Jerkay is a suitable platform for their preferences and desires.
How should I unblock Jerkay if it is blocked in my country?
Utilizing either a VPN or the Tor network is recommended to overcome geo-blocks, as both provide effective solutions.
Can my video chat with Jerkay be recorded?
Recording a video chat on Jerkay can only be done by you or the person you are chatting with.
If a third party records your video without your consent, they may share it online and damage your reputation.
They could also use it as leverage to blackmail you for money. Hence, it is crucial to exercise caution while using Jerkay.
How many guys use Jerkay?
Jerkay is not yet a well-established website; hence it has a relatively small user base. Typically, around 200 to 300 men are online at any given time. However, this number can increase to over 1000 men during peak hours.
Final Words
Jerkay is a free, anonymous, no-registration video chat platform exclusively for gay men, designed for dating and mutual masturbation. Users can select their preferred age range and are randomly matched with strangers worldwide. While it offers anonymity and convenience, it lacks the means to verify users' age, which can lead to minors accessing the site and being exposed to explicit content.
Additionally, it generates revenue through ads, some promoting pornography and fraudulent products. The legality of using the website depends on the laws of the user's location, and its use may have severe consequences if illegal.
ALSO READ:
Tips To Spice Up Your Sex Life
OLIVIA MAE BAE WIKI, ONLYFANS, AGE, BF, NETWORTH, FACTS, AND MORE
HGTV DREAM HOME 2022 WINNER DIES – WHAT IS THE TRUTH?
GOTH EGG (BIGTITTYGOTHEGG) AGE, ONLYFANS BF, NET WORTH, FACTS, AND MORE
LAVAXGRLL ONLYFANS, AGE, HEIGHT, WEIGHT, BODY MEASUREMENTS, BF, NETWORTH