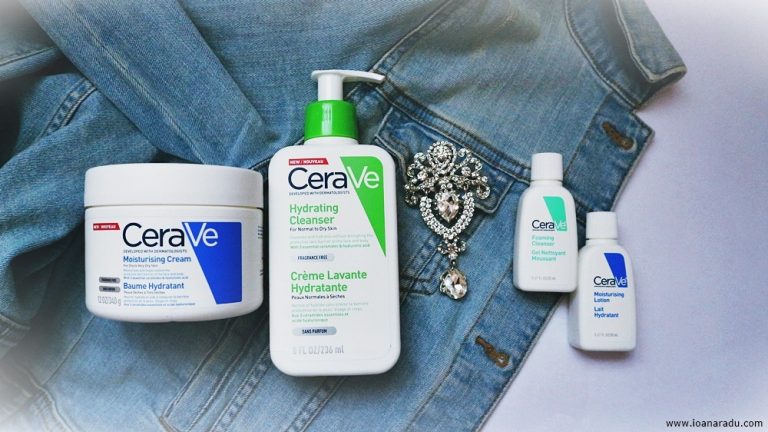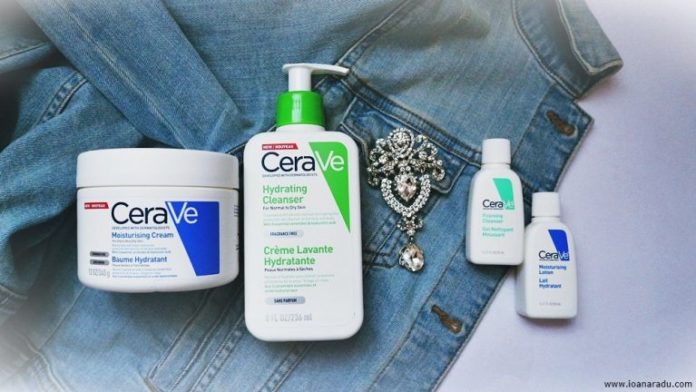 Do you have sensitive skin? Then you might have tried Cerave products. This drug store brand gives a luxe-effect to skincare and is the most loved product line currently. But do you want to know if Cerave is cruelty-free? Then you have come to the right place. This post will discuss everything about the brand Cerave and some of its most popular products.
Though Cerave claims that they do not believe in animal testing, the brand is owned by L'oreal, which sells products in China. As per Chinese law, imported skincare products need to go through safety tests by doing animal testing in labs. Brands need to fund Chinese labs to perform the tests, Cerave is one of them.
Is cerave cruelty-free?
Yes, Cerave is a cruelty-free brand. Cruelty is the cosmetic industry that can relate to many different forms of manufacturing.
Some cosmetic brands test their products and ingredients in the lab on animals like chimpanzees and rats to check the safety quotient. Others opt for animal testing just for the sake of expanding their business in markets like China.
Cerave comes in the latter form. As a consumer, you should be aware of everything that is in the manufacturing and marketing front of your favorite products.
Here is a little past, present information about Cerave.
Cerave – Past & Present
2005
Cerave started its journey in 2005 with three dermatologist formulated products- moisturizer, cleanser, and cream. These were the initial products in the Cerave catalog. Cerave wanted to amaze people with its filler-free skincare product formulas consisting of ceramide.
All the Cerave products became a rave among consumers instantly because of their simplicity and effectiveness. Reddit skincare forums brought this brand to the spotlight. People with sensitive skin threads to pried the Cerave products.
Eventually, Cerave started expanding the product line by including salicylic acid, sunscreens, and niacinamide range. 
Currently:
Cerave is one of the rapidly growing drugstore skincare brands in the US. Dermatologists from all over the world recommend and adore their products. Currently, this brand is owned by L'Oreal Corporation.
Is Cerave manufactured in China?
No, Cerave products are not manufactured in China. Their products are imported in China, which is why they are tested on animals. China does not have animal testing compulsion on products made in their home country.
Does Cerave currently sell in China?
Yes, Cerave sells in China. In a study, L'Oreal found how much people in China love using Cerave products. When it was unavailable in stores, Chinese people were paying hefty amounts to ship products overseas.
After seeing huge demand for Cerave products, L'Oreal decided to sell Cerave in china. Now Cerave products are widely available in mainland China. It is old at a higher price as compared to the US.
Cerave is now available in Brazil too. Like China-Brazil also mandates animal testing on all imported personal care items.
Is Cerave vegan?
No, not all Cerave products are vegan. Some of the Cerave products contain animal-by products like Sheep's wool. Canada and US product lists include animal-by-products in the ingredient list.
So, as of now, Creative is not a vegan brand. However, the brand once said in an interview that they are working towards going completely vegan. By 2021 they will replace all the ingredients with equally efficient vegan substitutes.
Most Popular Cerave Products:
Are you new to the brand? Although Cerave is not completely cruelty-free, here are some of the most loved Cerave products to shop for now.
Cerave SA Smoothing Cleanser with Salicylic Acid
Cerave SA cleanser is the most loved product of netizens, and for a good reason. This face cleanser has gentle exfoliating properties to fight rough skin and spots. If you struggle with using chemical exfoliants, then Cerave smooth cleanser is perfect for you.
It contains essential Ceramides and hyaluronic acid to keep your skin hydrated and prevent it from drying out. It gets rid of dead skin gently and leaves a plump and hydrated face behind.
CeraVe Reparative Eye Cream
This Cerave eye cream is an all-rounder and perfect addition to your movie skincare kit. This eye cream contains three essential ceramides to help protect the delicate eye area along with hyaluronic acid to hydrate the under-eye skin. It works by brightening the eye and reducing puffiness, making it a brilliant product for when you did not get enough sleep. You can keep this eye cream in the fridge overnight and apply it in the morning for a cooling effect.
CeraVe Moisturising Cream
Cerave moisturizer is a bestseller as per the brand. It is one of the products this brand is famous for, and we know why. The moisturizer is ideal for people with very dry skin, including people who have skin conditions like eczema. The barrier restoring ingredients, no added fragrance, and rich texture of this cream make it perfect for rehydrating the skin and soothing flaky, sore areas.
CeraVe Hydrating Cleanser
Another best seller in the Cerave product range is their face and body hydrating cleanser. This cleanser is perfect for all skin types as it is normal to dry. Even if you have oily skin, you wouldn't mind using this facial cleanser. This fragrance-free product contains hyaluronic acid and ceramides. The texture is very silky smooth and lovely to touch. 
CeraVe SA Smoothing Cream with Salicylic Acid
This salicylic cream is a holy grail for people who suffer from dry, bumpy, and textured skin on their bodies. It delivered much-needed hydration with gentle exfoliation to clear skin texture. The cream contains a combination of LHA, Salicylic acid, 10% Urea to fight the aforementioned skin issues while giving you smooth and silky skin to touch.
CeraVe Skin Renewing Retinol Serum
Cerave retinol serum is a great addition to anti-aging face product kits. This serum helps in reducing the appearance of wrinkles and fine lines. The presence of three essential ceramides and hyaluronic acid helps restore the protective skin barrier and moisturize the skin. Cerave skin retinol serum helps in achieving bright skin and is suitable for all skin types. However, like with any other retinol serum, you should do a patch test before applying it to the entire face.
CeraVe Hydrating Hyaluronic Acid Serum
Cerave Hyaluronic serum is perfect for dry skin people. It helps to replenish the skin and gives you softer and smoother skin instantly. The serum is formulated with three essential ceramides, Vitamin B5 and Hyaluronic acid, to retain your skin's natural moisture. Also, this serum features patented MVE controlled-release technology, which provides long-lasting moisturization of the skin.
Final Words:
Like many other cosmetic brands, Cerave is not 100% cruelty-free. Cerave is currently owned by L'Oreal and sells products in China, where the imported brands are required to go through animal testing. Cerave is one of the most loved drugstore brands in the USA and also in other parts of the world. Their cleansers, moisturizers, and creams are some of the top-selling products. Although some of the Cerave products are vegan, the brand says they will try to go 100% vegan by the end of 2021.
If you are a skincare geek, then you should definitely get your hands on Cerave products; you will love them. If you have already tried the products, share your experience and thoughts about the brand in the comments below.