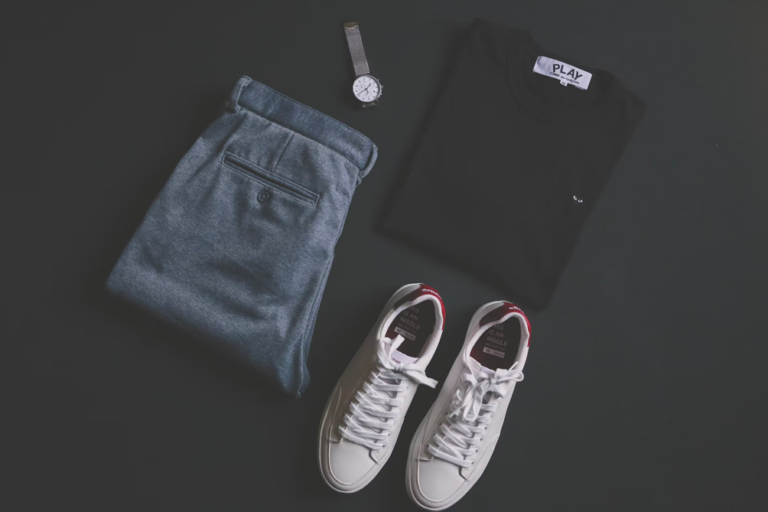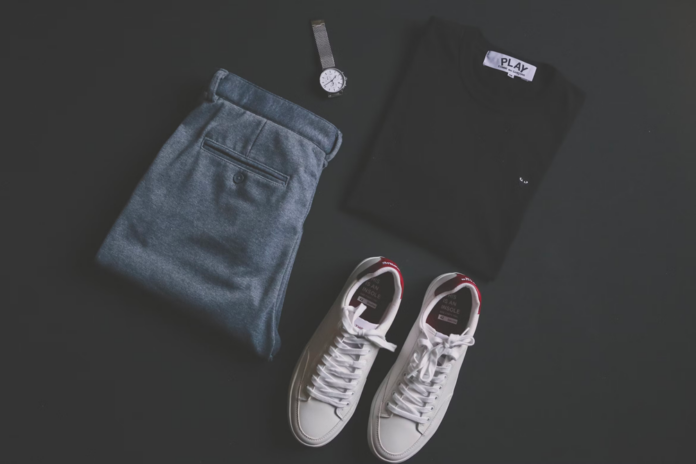 Trends come and go, but some fashion statements will always be integral to every wardrobe. A capsule wardrobe should have necessities like a pair of good denim jeans and a dress shirt. But if you want to experiment a little more, here are some things you can do to add some zest to your personal style.
Make Room For The Socks
When dressing up, details are essential. Wearing a belt to your trousers, wearing a watch, or wearing glasses are all good ideas for adding an extra dimension to your outfit. But an underrated accessory is the socks.
If you are wearing trousers just above the ankle, you can wear a pair of socks that will bring attention to them. If you are wearing a pastel outfit, a good pair of white socks can bring balance to the outfit.
If you are wearing a more neutral outfit, you can choose to find a pair of crazy socks with a colorful pattern to create a different dimension.
The Shoes Say It All
What's the difference between clean white shoes and a big pair of boots? You might not think much of it.
But when looking at a person with the former or the latter pair of shows, we have different ideas in mind about this person. The shoes are usually what makes or breaks the outfit.
It is why wearing sneakers with a suit often makes it more casual. On the opposite, wearing dressy shoes to a basic outfit will turn it up a notch.
If you are wearing a casual outfit, try to counterbalance it with a pair of loafers, and if you are wearing trousers, you can wear sneakers.
Take A Chance
As we have seen with the 2021 runway looks, a lot of outfits were challenging gender norms. We have also seen musicians taking risks by wearing feather boas or wearing black dresses.
As fashion stylists have noticed, this is not only amongst celebrities. More men have a more relaxed approach to their style.
If you want to experiment with your outfit but are unsure of how to do it, here is a great tip. Try to introduce a new piece of clothing to your wardrobe which is very unlike your own style.
It could be a skirt, a mesh top, or a neon hoodie. Instead of dressing up, you can incorporate the piece with your other clothes. This is a good way of experimenting without going all out.
Don't Compromise With The Basics
It might not be noticeable at first. But there are often noticeable differences between budget basics and basics of higher quality.
A white shirt, which collects specks of dust and gets wrinkled, can make your appearance entirely different than if you wore a shirt of higher quality.
The material will appear a lot cleaner which can define your whole outfit. Therefore, it is a good idea to invest in some quality basic pieces.
A Good Pair Of Trousers
You should always have a couple of trousers in your wardrobe. A pair of dressy trousers for nice events, a pair of jeans and a pair of funky trousers. Whether it's a different color, a different material, or patterned pants, they are great for dressing up and dressing down.
Conclusion
In conclusion, to add zest and personal style to your wardrobe, consider paying attention to details like socks, choosing the right shoes to complement your outfit, experimenting with new clothing pieces, investing in quality basics, and having a variety of trousers. These simple tips can elevate your style and help you create unique and fashionable looks while maintaining versatility.