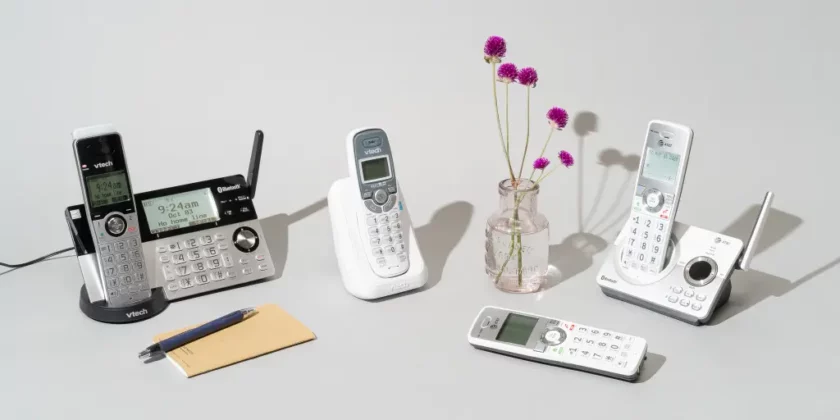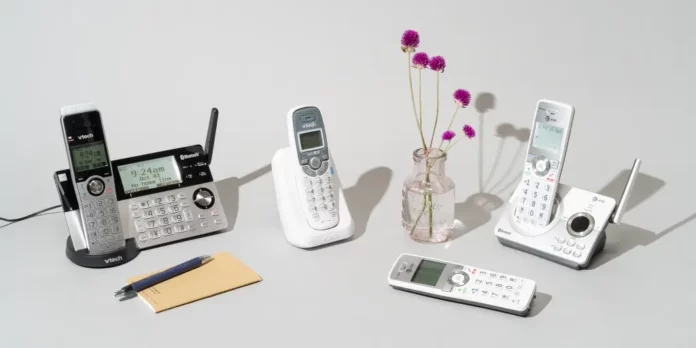 Home phones are vital to staying connected with family, friends, and colleagues. With the ever-evolving technology, there are many great home phone trends that make it possible for users to stay in touch no matter where they are.
Top Home Phone Trends
VoIP Phones
VoIP phones are some the best home phone trends today. VoIP (Voice over Internet Protocol) allows the user to make calls using an internet connection.
This is great for those who have access to a stable, high-speed internet connection as it provides clear call quality and features like caller ID, voicemail and call forwarding.
Why are people choosing VoIP phones? It's much more affordable than traditional landline services, and there are no installation or activation costs.
Smart Home Phones
Smart home phones are another popular trend in the home phone market. These phones are designed to integrate with smartphones to allow users to control their home phone features and settings remotely.
They also come equipped with features like caller ID, speed dialing, and voice commands.
Smart home phones are great for anyone who wants to be able to stay connected on the go, as well as have more control over their phone system from anywhere.
Port Lines
Port lines are called "portable" for a reason. Port lines allow you to keep the same number even when you move from one place to another.
This is great news for people who are always on the go, as they can keep their old numbers and not have to deal with updating everyone on their new contact information.
It's also a good option for business owners who need to keep their phone number even when they move offices.
The good news is you can also find a port landline to VoIP, which allows you to switch from one technology to the other without losing your number.
Wireless Home Phones
Wireless home phones are becoming increasingly popular as more people seek the convenience and portability of a wireless connection. Wireless home phones allow users to be connected from any location with a wireless signal, so you can take calls wherever you go.
They also come with features like caller ID, voicemail, speed dialing, and more. Wireless home phones are a great option for those who need the freedom of a mobile phone without having to pay extra for it.
These are just some of the best home phone trends available today. With so many options out there, you're sure to find a phone system that fits your needs and budget.
Whether you're looking for portability, affordability or convenience, there is a home phone out there for everyone.
Smart Home Integration
Many home phones now have features that allow them to integrate with other intelligent home devices, such as smart thermostats, security cameras, and voice assistants.
Call Blocking
With the rise of robocalls and telemarketers, call blocking has become a popular feature for home phones. Some phones can even automatically screen calls to determine whether they are legitimate.
Cordless and Wireless Options
Cordless and wireless home phones have become increasingly popular, offering greater flexibility and convenience than traditional corded phones.
Enhanced Sound Quality
To provide a better user experience, many home phones now feature enhanced sound quality, noise-cancelling technology, and speakerphone options.
Visual Voicemail
Similar to the voicemail features found on smartphones, many home phones now offer visual voicemail that allows users to see and manage their messages in a graphic format.
Smartphone Integration
Some home phones now allow users to integrate their smartphone with their home phone, allowing them to make and receive calls from their smartphone using their home phone line.
ALSO READ: Who Called Me From This Phone Number? 10 Best Ways to Find Out
How to Make the Most of Your Home Phone
In today's world, it's easy to overlook the humble home phone in favour of our smartphones and other mobile devices.
However, there are still many benefits to having a landline in your home, and you can make the most of it with a little effort. Here are some tips for making the most of your home phone.
Use it for Emergencies
One of the most significant benefits of having a home phone is that it can be a lifesaver in emergencies.
Unlike mobile phones, which can run out of battery or lose signal, landlines are powered by the phone line, so they can still be used even if the power goes out.
Additionally, emergency services can more easily locate your address when you call from a landline.
Enjoy Clear Call Quality
Another advantage of a home phone is that it typically offers clearer call quality than mobile phones. This can be especially helpful if you have a hearing impairment or are in an area with poor mobile reception.
In addition, some landline phones offer features like noise-cancellation technology that can help improve call quality even further.
Use it for Long Conversations
If you like to talk on the phone for long periods, a landline can be a better option than a mobile phone. You might have to worry about the battery running out or losing signal with a mobile phone.
With a landline, you can talk for as long as you like without those concerns.
Avoid Telemarketers
If you're tired of receiving unwanted telemarketing calls, your home phone can help.
Registering your phone number with the National Do Not Call Registry can reduce the number of telemarketing calls you receive.
Additionally, many landline phones offer caller ID and call-blocking features that can help you avoid unwanted calls.
Keep a Phone Book Handy
Although many of us rely on our smartphones to keep track of important contacts, there's still something to be said about keeping a physical phone book next to your home phone.
This can be especially helpful if you have older relatives who don't use smartphones or if you're someone who prefers a more tactile way of keeping track of information.
Use It for Business
A landline can give your business a more professional image if you run a home-based business.
It can also help you keep your personal and professional lives separate by allowing you to have a separate phone line for work.
Additionally, many landline providers offer features like voicemail and call forwarding to help you stay organized and connected.
Take Advantage of Features
Finally, it's important to remember that many landline phones offer a variety of features that can help you make the most of your phone. These might include call waiting, voicemail, three-way calling, and more.
Taking advantage of these features lets you stay connected and organized, even if multiple people in your household use the same phone line.
ALSO READ: 10 Best Completely Free Reverse Phone Number Lookup Sites With Name
Key Takeaways
Home phone trends:
VoIP Phones
Smart Home Phones
Port Lines
Wireless Home Phones
Other features and trends:
Smart home integration
Call blocking
Cordless and wireless options
Enhanced sound quality
Visual voicemail
Smartphone integration
Tips for making the most of your home phone:
Use it for emergencies
Enjoy clear call quality
Use it for long conversations
Avoid telemarketers
Keep a phone book handy
Use it for business
Conclusion
In conclusion, home phones remain a vital means of communication for people, and technology has enhanced their functionality. The latest home phone trends include VoIP phones, smart home phones, port lines, wireless home phones, smart home integration, call blocking, cordless and wireless options, enhanced sound quality, and visual voicemail.
A home phone has several benefits, such as using it during emergencies, enjoying clear call quality, using it for long conversations, avoiding telemarketers, and keeping a phone book handy. With the different features and options available, it is easy for users to find a home phone that suits their needs and budget.
ALSO READ:
How To Clean A Clear Phone Case?
Monoprice 110010 Headphones Review 2023