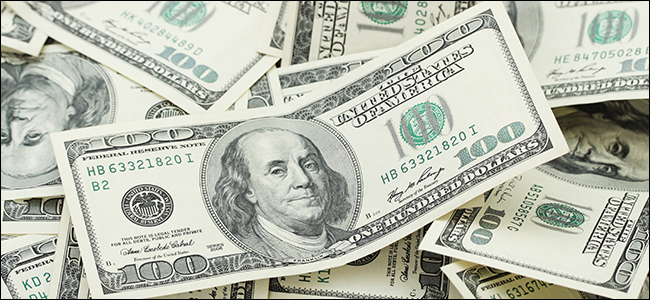 It is easy to make money on YouTube; all you need to do is upload great content, gather millions of views, and then attract advertisers. Content creators can use a wide range of ways to monetize their content, but before that, it is essential to develop a strong audience base. Apart from advertising, Youtubers can earn money through merchandise sales or fan funding. Here is all you need to know about how to make money on YouTube.
What is YouTube?
Youtube is one of the most popular video-sharing platforms that allows users to upload, share, rate, and view videos and subscribe to the YouTube channel of other users. It was created by Chad Hurley, Jawed Karim, and Steve Chen in February 2005. It provides free access to the user to a wide range of video content, including videos, TV shows, short films, and more.
A wide range of people uses YouTube to make money. Top YouTube stars even make around $20 million a year using Youtube. Now the question is, how do YouTube stars make money? Here are the answers to all your questions.
How Do People Make Money on Youtube?
Below mentioned are the ways through which Youtube stars make money,
Google Ads
In order to make money on Youtube, the first and the most important step is to join the Partner program of YouTube. It renders access to different special tools that allow the content creators to monetize their videos through Google Adsense. In order to qualify, it is essential for the content creators to have approximately 1,000 subscribers and around 4,000 hours of watch time in a period of 1 year.
YouTubers use display, pre-roll, and other formats of advertising in order to monetize their videos. Advertisers pay to YouTubers on the basis of impressions and clicks. YouTube takes 45% of the revenue and gives the remaining 55% to the content creator.
It is essential for the content creators to adhere to advertising guidelines. The content should not contain violence, foul language, and adult content. If it contains such things, then the ads will not be placed in them.
Fan Funding
Channel membership is another famous way to monetize a Youtube Channel. Followers and fans make payments every month in order to get excess to bonus content like badges, special videos, emojis, live chat, and other content.
This monetization feature is only accessible to the YouTube partners who have reached around 30,000 subscribers. The fan support is highly beneficial for the content creators to earn money. 
Brand Sponsorship
Brand sponsorship, popularly known as digital marketing, is a famous form of advertising in the world of influencer marketing. Varied companies pay the content creators to make videos in order to promote their product or brand within the content of the video. For instance, many YouTubers promote different makeup brands through their makeup tutorials.
Merchandise Sales
YouTube Partners can enable the feature of merchandise sales to sell merchandise to their audience. YouTubers are allowed to sell around 12 merchandise items to their audience. Many YouTubers have made millions of money by selling merchandise to their fans.
How Making Money on Youtube Works?
Now that you know how people make money on YouTube, the next question is how making money on YouTube works? In order to make money on YouTube, it is essential to set up a YouTube channel with an appropriate number of subscribers and then set it up for monetization.
Build Up Audience
Many people think that it is easy to make money on YouTube, but trust me, it is not. You need to make a lot of effort to make a buck online. You can earn money; however, it takes time. You need time to build up a YouTube channel and create an audience base in order to make money.
The only exception to this case is that you are already famous through any other platform. In this situation, you can easily bring your existing audience to your new YouTube channel.
You are required to make a library of amazing high-quality videos that are targeted for a particular audience, and then you have to promote your videos through social media or any other platform to gain a base of subscribers.
Setup The Channel for Monetization
Once you develop an audience base and a library of videos, you can think about earning money. However, you have to follow the formal process of YouTube in order to do this. You need to start by enabling your YouTube account for monetization. In this regard, the first step includes joining the YouTube partner program by agreeing to the terms and conditions. The next step is to set up an Adsense account. You can then use this account for monetization.
Choose the Formats for Ads
The next step includes choosing the ad formats. YouTube renders advice to the users on different types of ads that you can select to place in your videos or YouTube page. Keep in mind that you will not earn money because of the presence of ads in your videos, rather it depends on how many times the ads have been clicked by the viewers while watching the video.
Encourage Brands to Advertise on Your Videos
Only because you have monetized your videos, that does not mean AdSense will render you ads.AdSense only places ads on your videos for the brands that are willing to associate with you. It is essential for you to make sure that your videos meet the advertiser-friendly content guidelines of YouTube.
In order to make money on YouTube, it is essential to cater to a popular demographic. People get advertisements on the channel when they have remarkable audience support and videos targeting specific audiences.
There is no shortcut to earn money on YouTube, as there are varied challenges. The good news is that due to increasing access to the internet, people can use varied tools to create videos that are worth paying for. Despite varied challenges, people who are able to attract a large following can make remarkable income on YouTube.