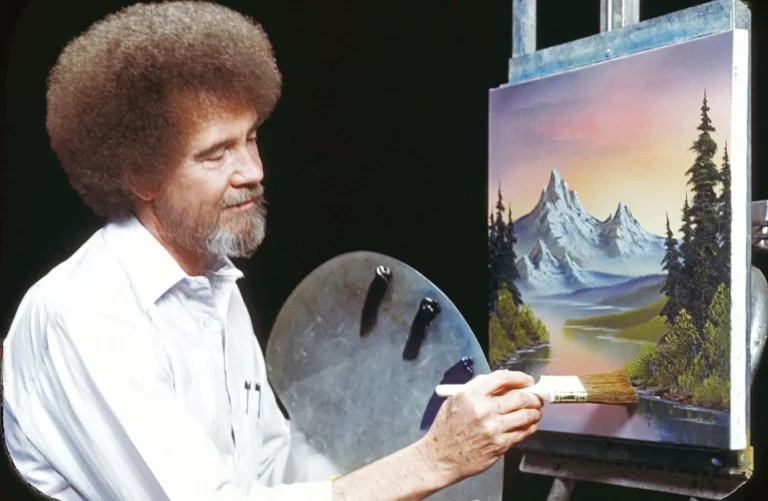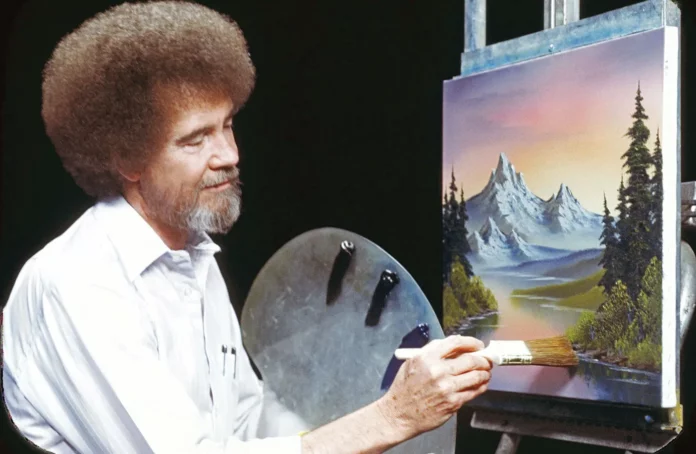 Art enthusiasts around the world recognize the iconic Bob Ross as a name synonymous with creativity and inspiration. Bob Ross death had a great impact on his fans.
He was a celebrated American painter and a beloved television personality who left an indelible mark on the art world.
Through his immensely popular TV series, "The Joy of Painting," he introduced countless individuals to the joy and wonder of creating art.
In this article, we'll take you on a journey through the life and legacy of Bob Ross, exploring the man behind the easel and the profound impact he had on the art world and beyond.
The Truth About Bob Ross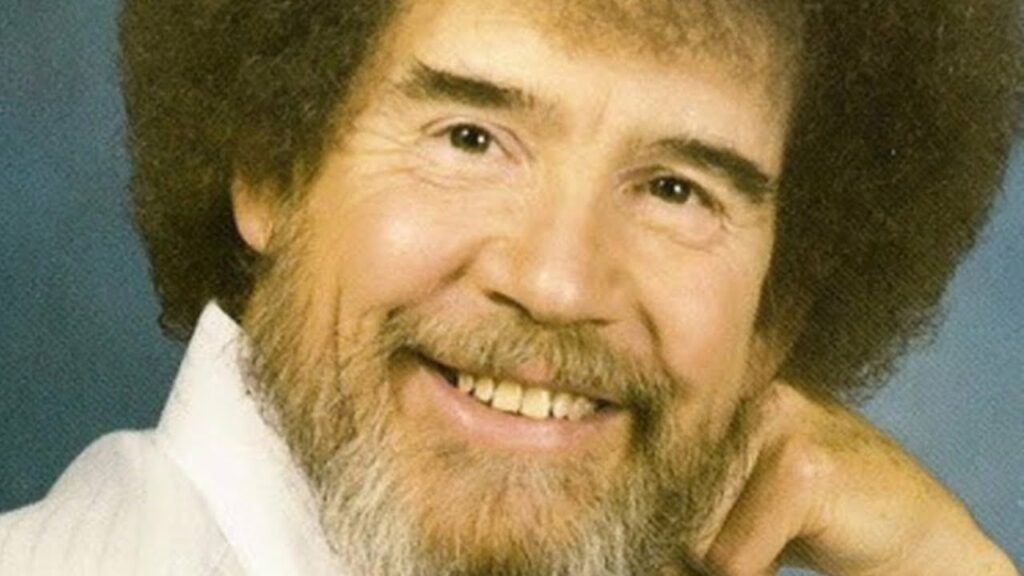 When Bob Ross passed away, people started talking and wanting to know more about his life.
A TV documentary revealed some rumours about his personal life and a disagreement with the Kowalskis over a memorial arrangement. Before he died, Bob Ross was concerned about how to preserve his artistic legacy.
There are also concerns that his image might not be used the way he wanted. The Kowalskis even tried to keep his funeral private. This article aims to shed light on the complexities surrounding Bob Ross's life and legacy.
How Did Bob Ross Die?
Bob Ross, a well-known artist, sadly lost his life to lymphoma at the peak of his career.
His incredible success and recognition led to his art and painting techniques being taught in schools, though this period was short.
Still, his famous TV show and artworks are cherished and remembered by many even today."
What Happened To All Of Bob Ross's Paintings?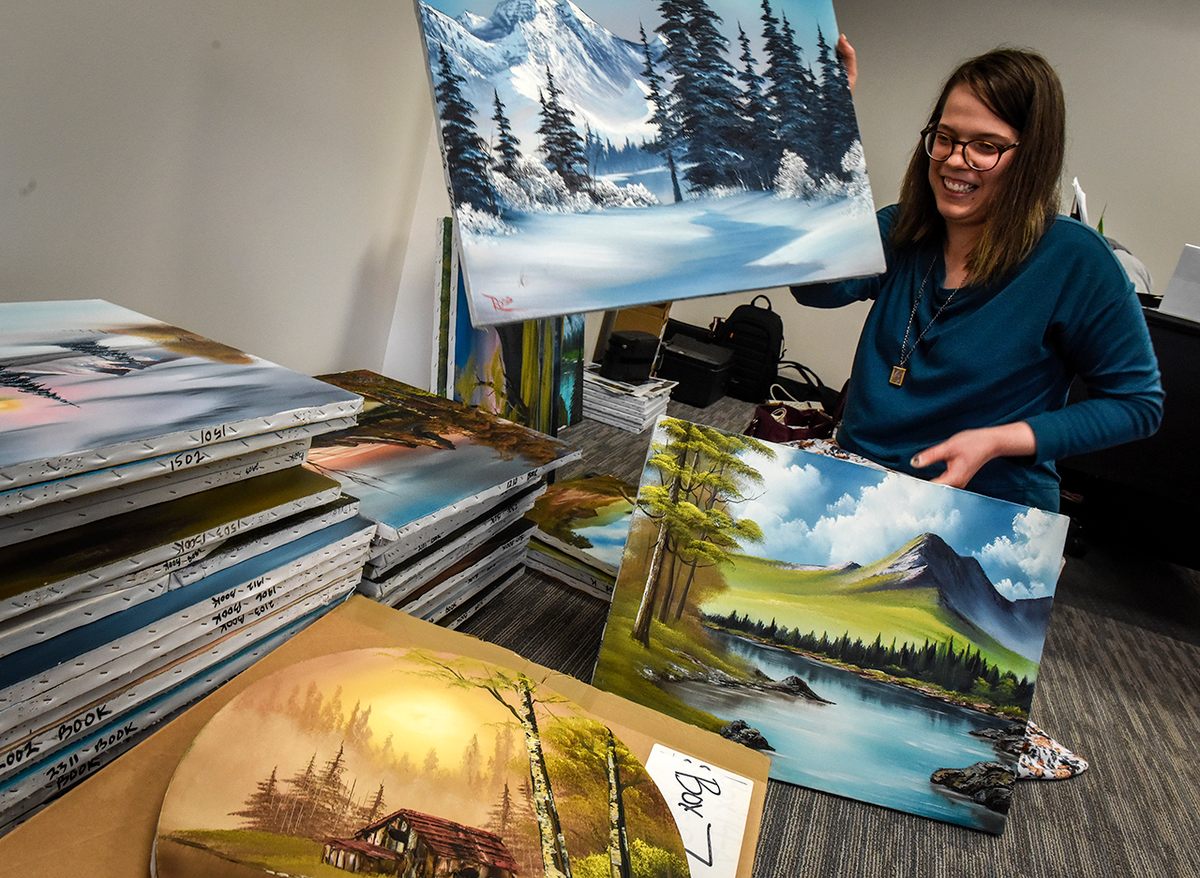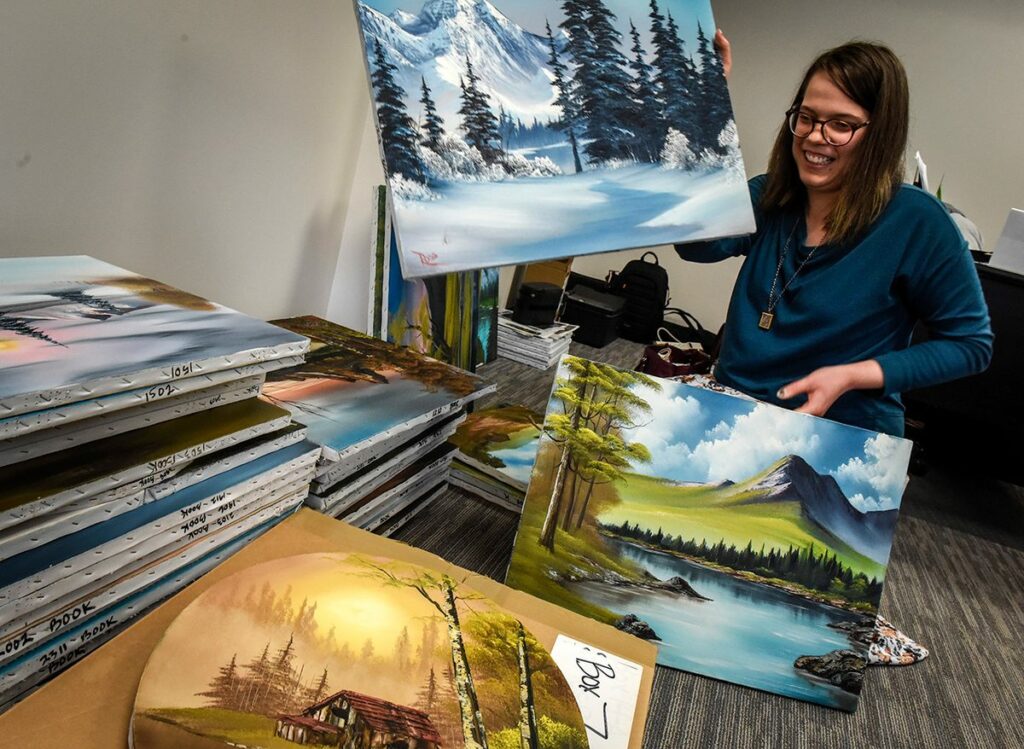 After Bob Ross passed away, his valuable artworks and paintings were not offered for sale. Instead, a portion of them found a home at the Smithsonian, while others are preserved at the headquarters of Bob Ross Inc. in Virginia.
For those interested in exploring a significant collection of his original paintings, consider visiting the Bob Ross Art Workshop in New Smyrna, Florida.
This workshop offers a unique opportunity to appreciate the artistry of Bob Ross up close and personal, making it a must-visit for art enthusiasts and fans.
What Happened After Bob Ross Death?
Before Bob Ross passed away, his friends and business partners, the Kowalskis, suggested a memorial agreement related to their business. Bob decided not to sign it.
Despite his decision, the Kowalskis have carried on managing the business, still using Bob Ross's name and image.
What the Netflix Documentary Revealed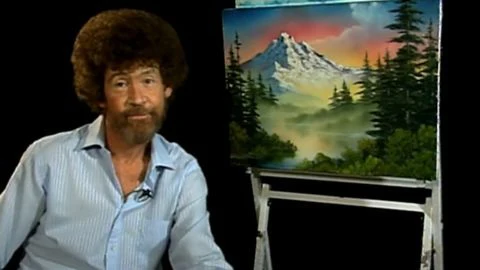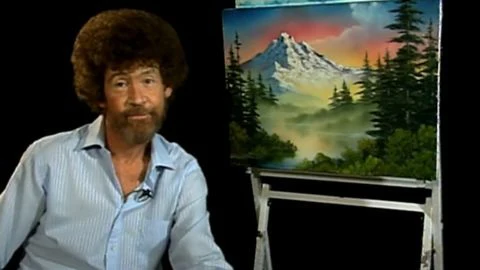 Unfulfilled Last Wish
As Bob Ross neared the end of his life, he had a heartfelt wish to pass the business rights to his successor. But it wasn't that simple because his business involved a partnership with his wife and the Kowalskis.
So, he decided not to agree when the Kowalskis asked him to sign a memorial agreement that would transfer ownership to them.
Even with his son's help, his wish remained unfulfilled. This article explores the challenges and complexities of Bob Ross's final wishes and how they affected his business legacy.
Unresolved Questions
One of the ongoing issues revolves around who controls the company co-founded by Bob Ross and his wife.
Before he passed away, some friends wanted him to sign a document transferring ownership, but he firmly refused. This matter even went to court but remained unresolved.
Rumors of an Alleged Affair
Another topic that has raised questions is the alleged romantic involvement between Bob Ross and one of his business partners.
Bob's son confirmed these rumours, mentioning that he overheard arguments between his father and stepmother. He even said the relationship continued until his stepmother's passing.
However, it's important to note that the other party involved denies these claims and any other conflicts.
The "Ladies' Man" Persona
Bob Ross's distinctive curly hair, achieved through a perm, has been a point of discussion. He was well-liked by women and often associated with a friendly hippie image.
His soothing and personal voice made viewers feel like they were getting a one-on-one painting lesson in a cosy conversation. This article delves into these intriguing aspects of Bob Ross's life and character.
Bob Ross's Wife
Bob Ross was married three times. Now lets know about Bob Ross wife.
His first wife was Lynda Brown, and he later married Jane Ross. These personal aspects of his life provide valuable insights.
In 1942, Bob married his high school sweetheart, Lynda. However, their marriage faced challenges and eventually ended in divorce in 1981.
After his divorce from Lynda, Bob Ross married Jane Ross in 1983. Jane played a crucial role in his life and artistic legacy.
She remained with him until his passing in 1995, and her involvement extended to managing his business and preserving his artistic heritage.
Bob Ross' Son
Bob Ross was not just a famous artist; he was also a father to a son named Steven Ross. Steven actively joined his father on the beloved TV show, "The Joy of Painting," and shared a deep love for art.
After Bob Ross passed away, Steven took it upon himself to carry forward his father's artistic legacy. In this role, he has played a vital part in preserving and promoting the long-lasting impact of Bob Ross's artistic contributions.
Recommendation
What is Jamie Dornan Net Worth in 2023?
LIL MEECH'S NET WORTH, FAMILY, AND CAREER
What is Jamie Dornan Net Worth in August 2023?
Britt Barbie Net Worth, Real Name, Age, Husband and More
Manti Te'o's Net Worth, Marital Status, Children, Age, Height
Conclusion
In summary, Bob Ross, the beloved artist and TV personality, left an enduring legacy in the art world. Through "The Joy of Painting," he shared the joy of creating art with a wide audience.
Even after his passing, his influence persists in his art, legacy preservation, and the exploration of his life's nuances.
Bob Ross's paintings now reside in institutions, and his impact transcends art, fostering a personal connection with viewers. His enduring legacy underscores the timeless power of art to inspire and bring happiness to people's lives.
FAQs
Q: When did Bob Ross die?
A: Bob Ross passed away on July 4, 1995.
Q: What happened to Bob Ross's paintings after he died?
A: Still, they chose to donate some of Bob Ross' paintings to the Smithsonian. These artworks will be part of a permanent exhibit at the National Museum of American History, where they'll be displayed alongside creations by other famous American figures like Julia Child and Mr. Rogers. Bob Ross passed away at the age of 52 on July 4, 1995, after battling lymphoma.
Q: Did Bob Ross have kids?
A: Steve Ross was born on August 1, 1966. Steve was the son of Bob and his first wife, Vivian. He was Bob's second child, as Bob had become a father during his teenage years. Almost three decades later, Steve made his first appearance on his father's show, 'The Joy Of Painting.
Q: What's Bob Ross's most expensive painting?
A: A Walk in the Woods,' this painting is currently listed for $9.85 million. It's anticipated to become one of the most expensive and historically significant pieces ever sold by Bob Ross. The artwork features a winding stone path, a peaceful blue pond, and radiant golden trees.