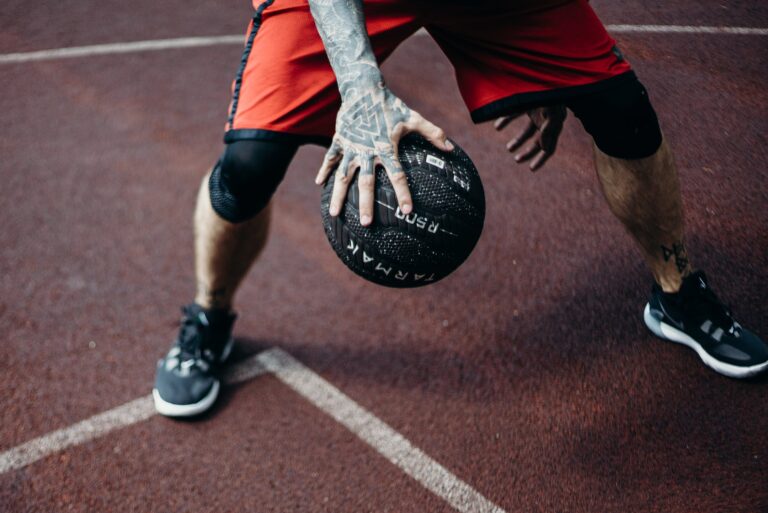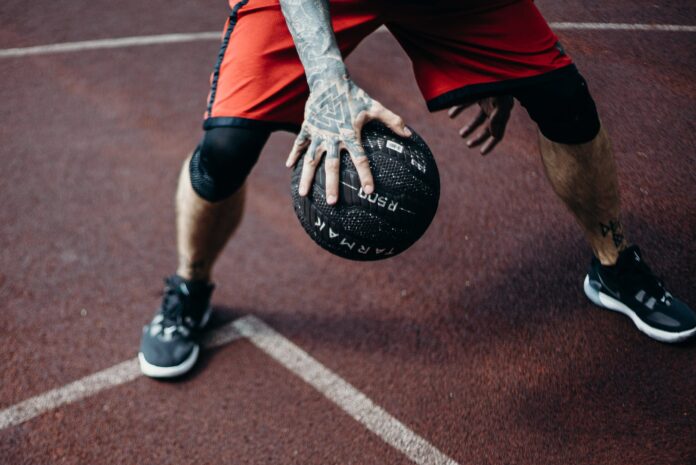 Many would agree that nothing comes close compared to watching an NBA game. The game's fast-paced nature, the passionate fans that are never silent, and the skilled players that grace the courts make watching an NBA game a thrilling experience that is irreplicable elsewhere.
The thrill of watching NBA games is heightened by the fact that anything can happen at any given moment, thus altering the results of the NBA playoff standings, which is a list showing which teams have qualified for the playoffs and what their respective seeds are.
Does anything come close to this experience? Well, many basketball-themed games offer almost the same experience. The games are available for Android and iOS devices and playable anywhere. Here are some of them:
NBA 2K Mobile
With NBA 2K Mobile, you can play with your favorite NBA teams in a game that looks and feels genuine. MyCareer, MyTeam, Blacktop and Quick Play are some of the game options available.
To fight against other teams online and offline, you can use the MyTeam mode to assemble your squad of legendary athletes from throughout history.
In Blacktop mode, you and up to two other players may compete in a 3-on-3 online streetball game. You also get to be the coach of your own NBA star, like Lebron James, in the game's MyCareer mode.
Finally, with Quick Play, you may skip the lengthy preparation time required for other game options and enter right into a contest against any club in the league.
King Of The Court 2
King Of The Court 2 is the newest game in the award-winning basketball simulation series. A few new and enhanced gameplay components are better ball control, more accurate physics, and a more extensive roster.
In the game's career mode, you may guide a player you've created from their early days as a rookie to their eventual status as a star. Those who want to test their skills against players from around the globe may do so in various online formats.
Streetball Showdown
If you're looking for a fun and different basketball game, go no further than Streetball Showdown, a fast-paced arcade title. You may play it alone, with friends locally, or even against people worldwide over the internet.
The visuals regarding character models and settings are eye-catching, bright and detailed. The controls are intuitive and well-balanced so that new players can become proficient very quickly.
The game has a positive and lively vibe, thanks to its bumpin' soundtrack. Streetball Showdown is a great way to spend a few hours if you're a basketball fan.
NBA Jam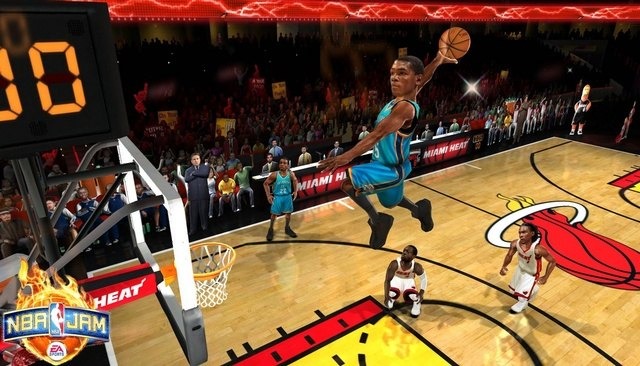 NBA Jam has been around since the early '90s, and it's still as fun as ever. Two-on-two arcade-style basketball is available in this game and has become an instant hit.
All 30 NBA teams and a few hidden personalities like Bill Clinton and Michael Jordan are functional in the game. The action-packed gameplay will captivate you with its many dunks, blocks and alley-oops.
The visuals are awe-inspiring for a game of its vintage, including intricate character models and bold hues.
Final Words
Watching an NBA game is a thrilling experience, but there are basketball-themed phone games that offer a similar experience. NBA 2K Mobile allows players to assemble their team and compete in various game modes, while King of the Court 2 features better ball control and a more extensive roster.
Streetball Showdown is a fast-paced arcade-style game with eye-catching visuals and a lively soundtrack. NBA Jam, an arcade-style game that has existed since the early '90s, still provides fun gameplay with its many dunks, blocks, and alley-oops. These games allow basketball fans to enjoy the sport anytime and anywhere.
ALSO READ:
Streameast The Best Alternatives to Watch Free Live Streaming of NBA
Justin Pippen: The Youngest NBA Member
Do Max Christie's Parents Support His Career, and Who Are They?
The Hottest Names in Basketball: Get to Know These NBA Celebrities