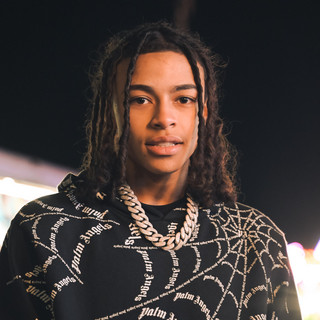 How old is DD Osama: At just 16 years old, this incredible rapper is already making a name for himself.
DD Osama is a fantastic rapper and hip-hop artist from America. You could have heard his songs, such as Without You, 40s N 9s, and Dead Ops. That super popular track Dead Opps, where he teamed up with his brother Notti Osama, was released in July 2022. And here's an interesting tidbit: by 2023, rumours are floating around that DD Osama has amassed a fortune of approximately $700 thousand.
Career Highlights: He is recognized for his standout tracks, such as Without You, 40s N 9s, and Dead Ops.
Accomplishments: His track "40s N 9s" scored a whopping 15 million views on YouTube. And that's not all – his heartfelt song "Letter 2 Notti," a tribute to his late brother, also gathered more than 6 million views on YouTube.
Popularity: By February 2023, he's rolling with a hefty squad of more than 727K YouTube subscribers, a slick 1.1 million peeps following him on Instagram, and a whopping 1.34 million listeners grooving to his tunes on Spotify each month.
Who is DD Osama?
DD Osama, the drill hip-hop artist, reps New York. He's all about throwing down those hardcore verses in his tunes, coming at you with lightning speed. It's pretty wild that even though he's only 16, he's got that drill sound down like a total pro.
But there's some tough stuff in his story too. Back in July 2022, he went through a heartbreaking moment. His younger brother, Notti, passed away. The word is that Notti got into a tragic situation, stabbed by a rival who was just 15 years old. It happened around 3 pm on July 9 at the 137th Street/City College Subway station.
Now, let's hit rewind and go back to the start. DD Osama's birthday is November 29, 2006, right in the heart of Harlem, New York. He doesn't chat much about his dad, but he's close with his mom, Crimsley Martinez. His parents went their separate ways when he was young. After that, he and his brother were raised by their stepdad. With his younger brother and three older adult siblings by his side, he grew up, had some wild experiences, and made memories.
Childhood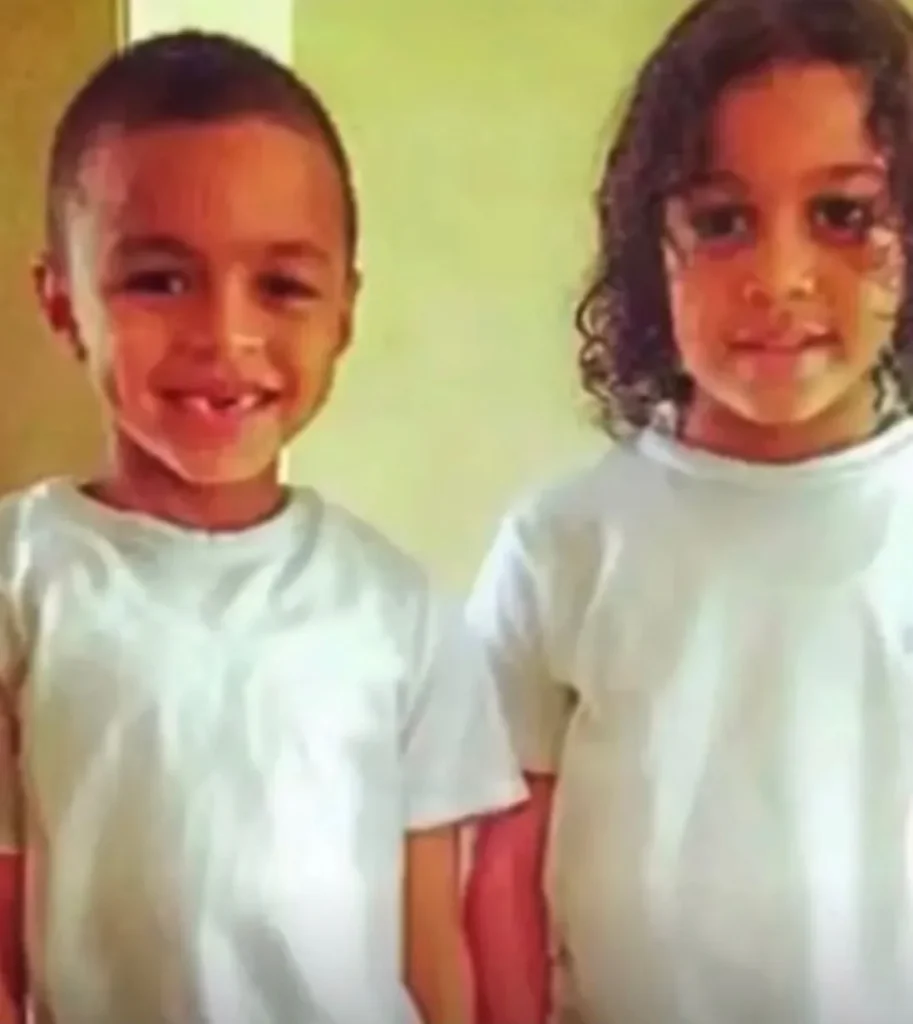 DD Osama entered the world on November 29, 2006, right in the heart of Harlem, New York. Growing up, he spent his early years in that lively city surrounded by his family. This mega-popular rapper from the US had a tough start regarding family matters. When he was younger, his parents decided to go their separate ways, which added some challenges to his life. Even though he came from a well-off family, things got a bit complicated due to these family changes, and his childhood wasn't all that joyful.
Fast forward to 2023; guess what's happening? DD Osama is merely 16 years old! Yep, he's a young rap sensation causing a stir in America.
DD Osama Age, Biography & Education
Hey, let's get to know DD Osama! His actual name is David Reyes, and he's currently rocking the age of 16. His journey began on November 29, 2006, in the middle of Harlem, New York City, USA. This awesome dude calls East Harlem, Manhattan, New York, his home sweet home.
Talking about school, DD Osama graduated from high school. He wrapped up his studies at a local high school, although the specific school name needs to be mentioned in the info provided.
DD Osama WIKI/BIO
| Category | Details |
| --- | --- |
| Full Real Name | David Reyes |
| Famous As | DD Osama |
| | Notti World |
| Age (as of 2022) | 16 years old |
| Profession | Rapper, Singer, Songwriter, and Internet Personality |
| Date of Birth | November 29, 2006 |
| Place of Birth | Harlem, New York City, United States |
| Current Residence | East Harlem, Manhattan, New York, United States |
| Education | High School Graduate |
| Alma Mater | Local High School |
| Net worth | Mr Reyes |
| Nationality | American |
| Ethnicity | Mixed (African Descent) |
| Religion | Christian |
| Zodiac Sign | Sagittarius |
| Father | Mrs Crimsley Martinez |
| Mother | Ethan Reyes, aka Notti Osama (died in July 2022) |
| Brother | Ethan Reyes, aka Notti Osama (passed in July 2022) |
| Sister | Not Known |
| Marital Status | Unmarried |
| Relationship Status | Single |
| Current Girlfriend | Will Update |
| Wife | Not Known |
| Previous Relationships | Not Disclosed |
| Children | Son: None |
| | Daughter: None |
| Weight | Kilograms: 50 kg |
| | Pounds: 110 lbs |
| Height | Feet Inches: 5'5″ |
| | Meters: 1.65 m |
| Hair Color | Black |
| Eye Color | Black |
| Shoe Size | 7 US |
| Plastic Surgery | Not Known |
| Instagram | Link to Instagram |
| Facebook | USD 2 million (approx.) |
| Twitter | Link to Twitter |
| YouTube | Link to YouTube |
| Official Website | Link to Official Website |
| IMDB | Link to IMDB |
| Homepage | Link to Homepage |
DD Osama Height, Weight & Measurements
The rapper, who's 16 years old and hails from New York, stands approximately 5 feet 7 inches, around 170 cm. He weighs about 70 kg, roughly 154 pounds. Unfortunately, details like his chest, arm, and waist size aren't available. Plus, his hair and eyes are both black.
Girlfriend, Wife & Dating History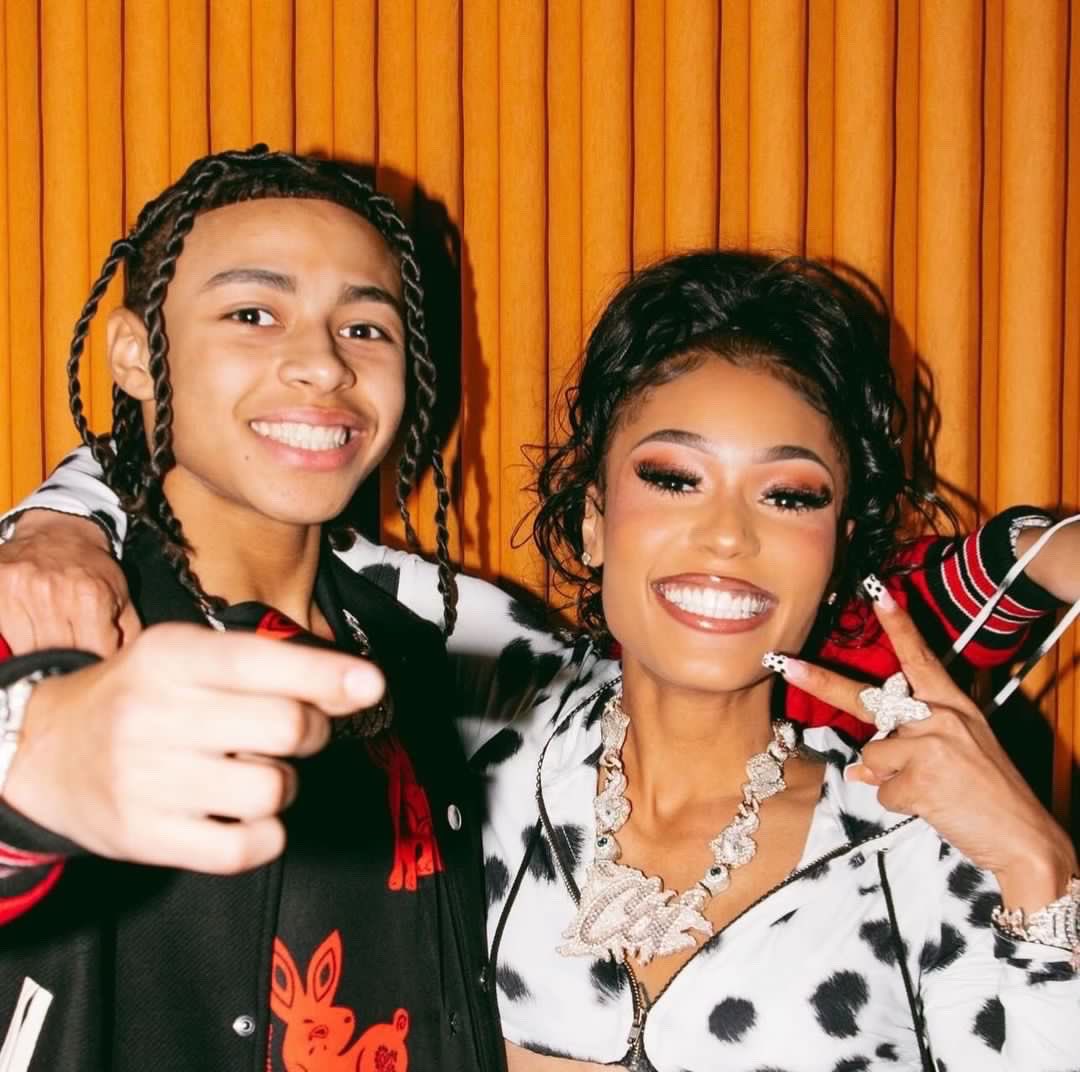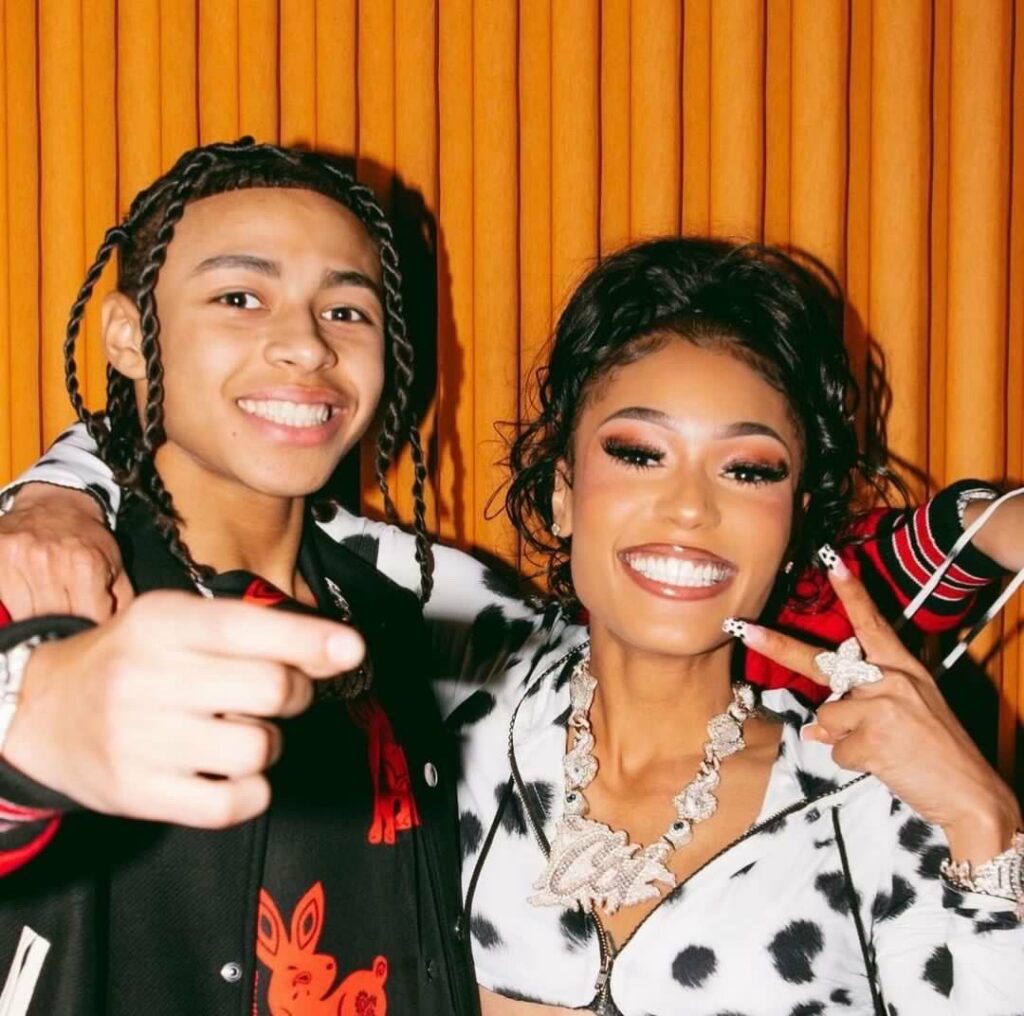 DD Osama is all about his music career and not in any romantic relationships. He hasn't spilt the beans on details about his past or present love life. He's close to his family and pals, and you'll often catch him sharing pictures with them on his social media profiles.
Parents & Siblings
Meet DD Osama's parents, Mr Reyes and Mrs Crimsley Martinez. In his fam, he's got a brother named Ethan Reyes, aka Notti Osama (who sadly passed away in July 2022), and a sister whose name is a mystery.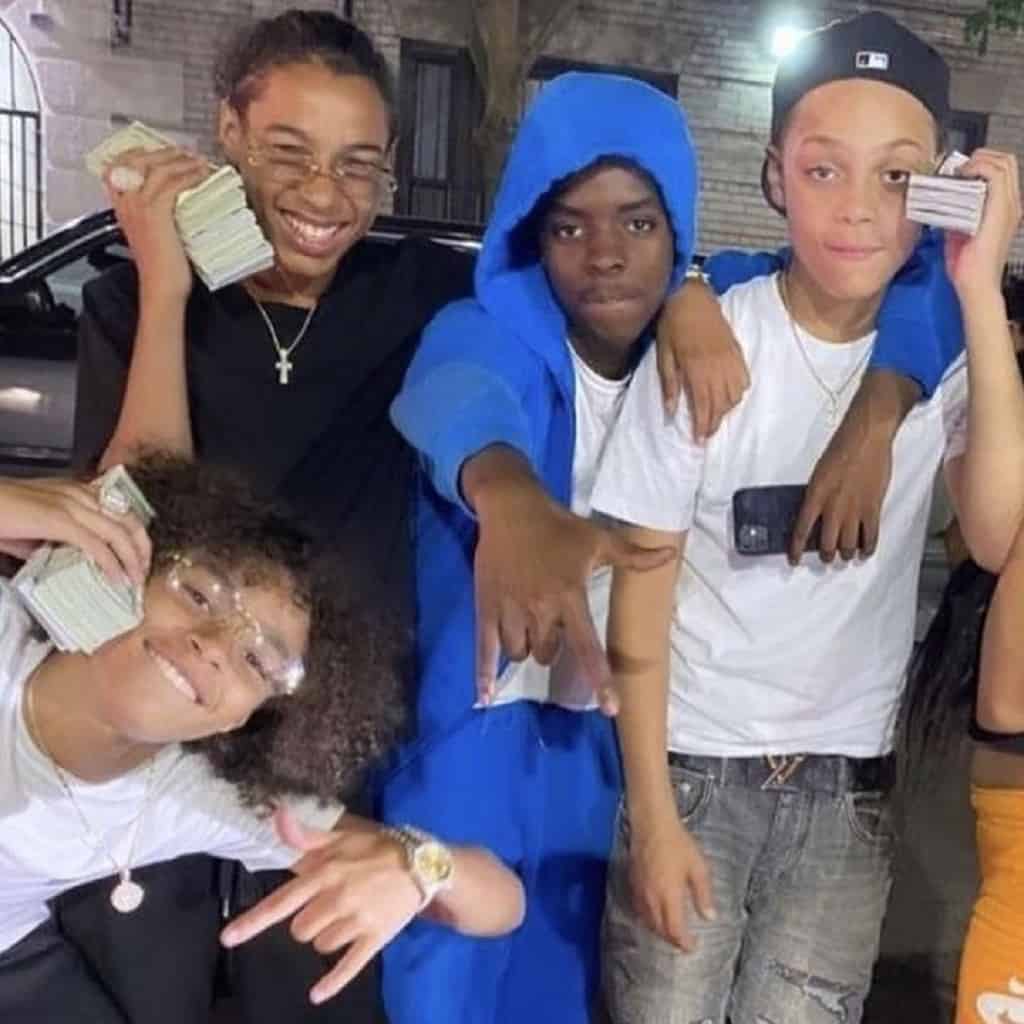 Here's the heartbreaking part about his brother Ethan Reyes, aka Notti Osama. In July 2022, he was this young, super-talented rapper who faced a tragic end. He got into a fight with another teenager at a subway station in Manhattan and was stabbed. And here's the challenging part, he was just 14 years old.
He was a part of the Notti World crew, and his stuff on YouTube had over 10,000 views. He even teamed up with his brother David Reyes, also known as DD Osama, who's also on the rise in the drill rap scene. Losing him struck everyone – it shocked family, friends, and fans. Everyone remembers him as this vibrant artist with an unstoppable smile and passion.
Music Career
In 2022, DD Osama became a massive sensation by releasing many singles and music videos on YouTube that became huge hits, racking millions of views. Some of the standout songs include "40s N 9s," "Back to Back," "Real Talk," "Letter 2 Notti," and "On Hots." And he didn't stop there – he joined forces with other incredible artists like Lil Mabu, Woo Reyz, HoodStarDotty, and Coi Leray.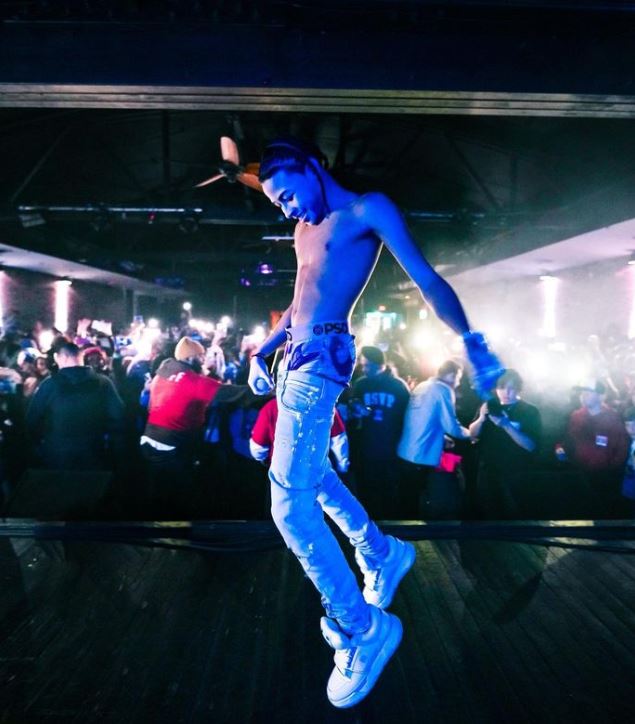 Here's the super exciting part: In September 2022, DD Osama got signed by Alamo Records, which is linked to Sony Music. Just a month after that, in October 2022, he released his first official album, "Forever 14." This album was unique because it was a tribute to his brother Notti Osama.
Check this out: The album featured excellent guests like Coi Leray, Lil Mabu, Woo Reyz, HoodStarDotty, and more. And guess what? It wasn't only his fans who loved it – even the experts and critics were into it! The album made a big splash by debuting at a solid number 12 on the Billboard 200 chart.
Songs List
Dead Opps
Letter 2 Notti
Without You
Eternal
Once You Go
Da Real Brotherly Love
Peter Pan
Freestyle
On The Radar Freestyle
E4N
40sN 9s
Chosen Ones
Long Live Notti
Bonnie & Clyde
Catch Up
Notti Gang
Net Worth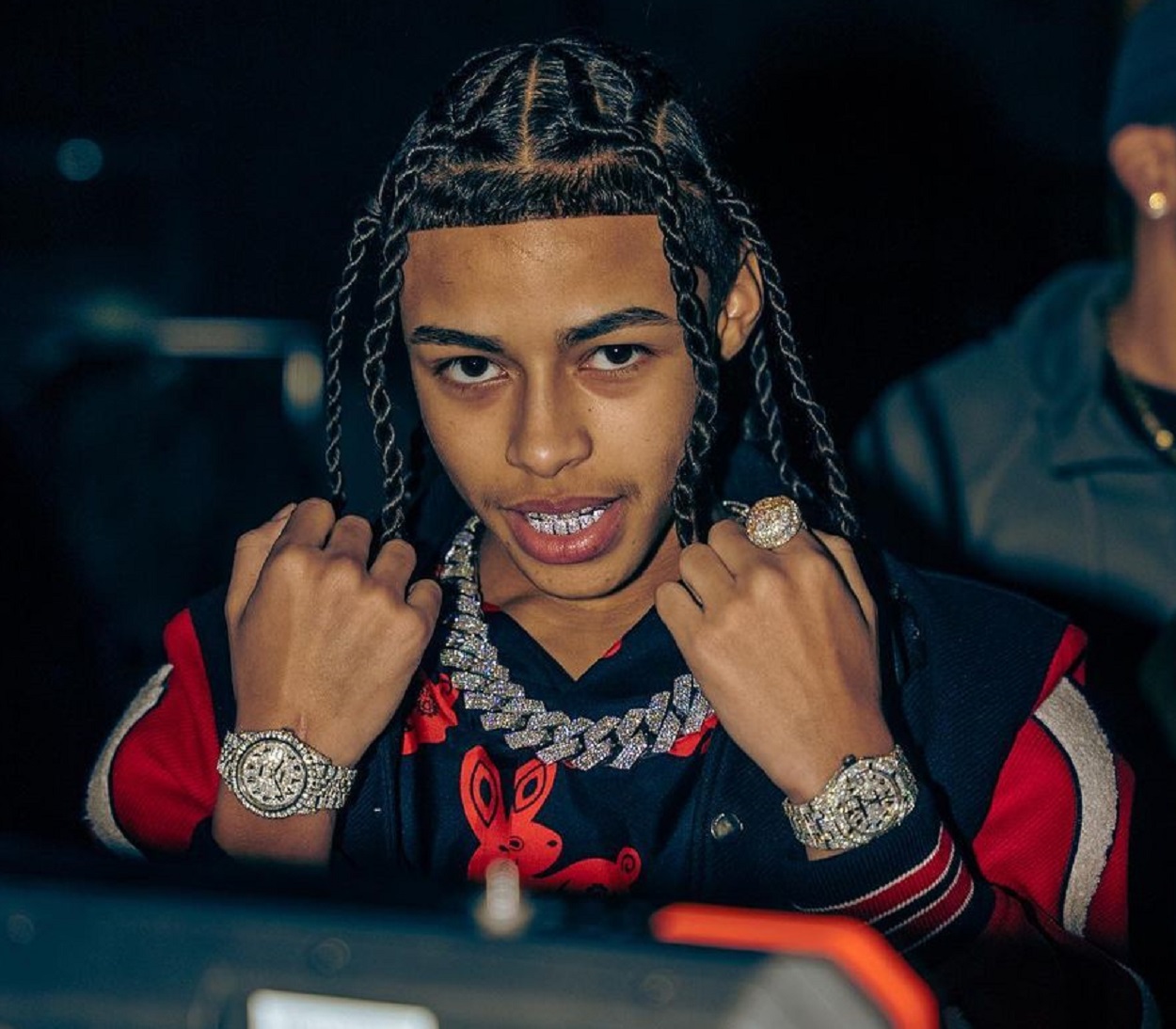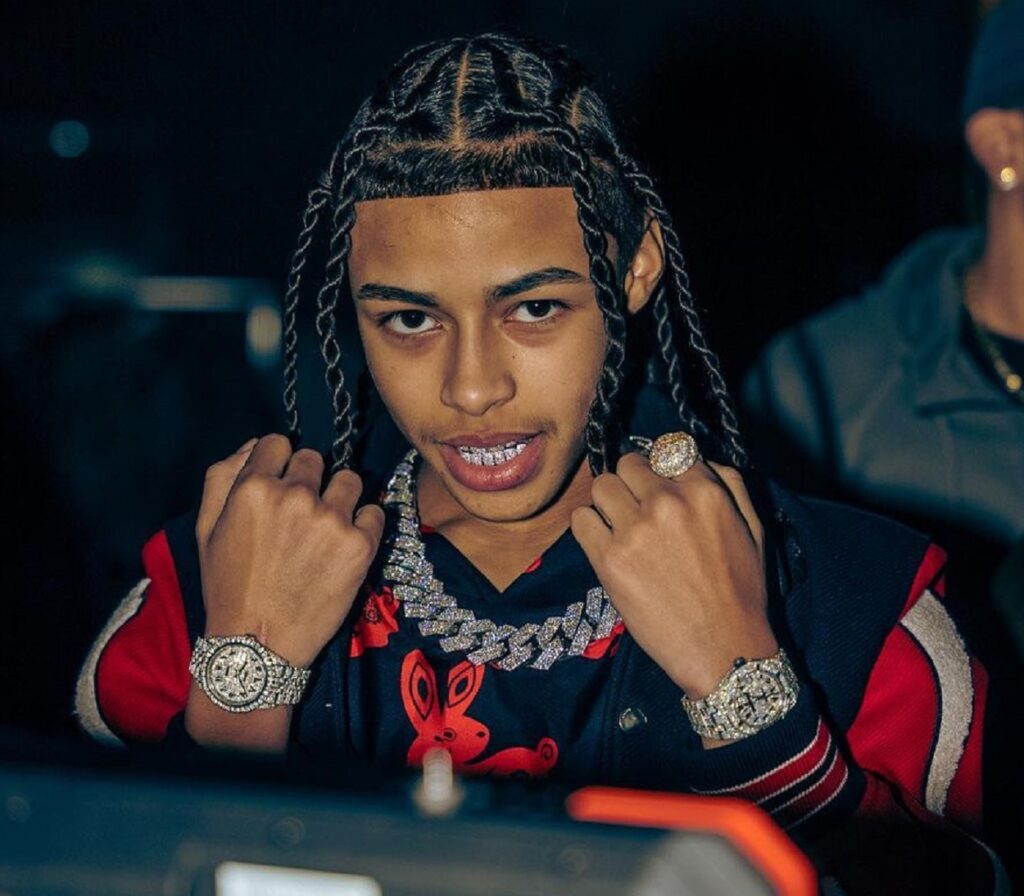 DD Osama's got a pretty awesome pile of money; by 2022, it's said to be about $1.5 million. He rakes in most of his earnings from selling his music, scoring some bucks when people groove to his tunes online, YouTube earnings, selling cool gear like merchandise, and putting on rad live performances. Plus, he's got some excellent agreements with various brands and companies who want to join forces with him.
Social Media Presence

DD Osama is plugged into social media, you know? He's all over Instagram, Twitter, TikTok, Snapchat, Spotify, Apple Music, and SoundCloud. And let me tell you, his fan crew is enormous – he's got a whopping 611K YouTube subscribers, over 1 million followers on Instagram, more than 100K peeps following him on Twitter, and a staggering 1 million fans on TikTok. And the music scene? He's rocking it there, too, with over 800K listeners on Spotify and more than 500K on Apple Music. Even on SoundCloud, he's got a solid 300K followers.
What's he up to on these platforms? He's using them to flaunt his music, chat with his fans, give them glimpses into his life, and even drop quick videos of himself rapping or just having a blast.
Conclusion
DD Osama is heating things as one of the freshest young talents in the drill rap world right now. He's truly making a mark with his catchy tunes that pay tribute to his late brother, Notti Osama. But here's the big scoop – he locked in a significant deal with Alamo Records and launched his official debut album in 2022, "Forever 14." This guy is all about skill and hard work; his path ahead is shining extra bright!
FAQs
What Is DD Osama's actual age?
Born on November 29, 2006, in the vibrant city of Harlem, New York, the American rapper DD Osama is about making waves. Growing up in a big family, his parents went their separate ways during his childhood, leading him to leave his father's home. And guess what? As of 2023, DD Osama is only 16 years old! But here's the kicker – he's already become an enormous star, gathering a massive crowd of followers on social media.
How tall is DD Osama?
Rapper Osama has a height of 161 cm, equivalent to about 1.61 meters, or roughly 5 feet 3 inches. He's got a solid build and is just the right height – not too tall or short.
What's DD Osama's real name?
Back in the day, before he set off on his singing adventure, he used to go by the name David Reyes. But he changed things when he became famous and started going by DD Osama. These days, it's all about DD Osama – he's a fantastic rapper with people loving his music.
When Is Dd Osama Birthday?
November 29 2006
Is DD Osama Dead?
No, he's not gone. His brother, Notti Osama, tragically died in a stabbing incident due to a disagreement in July 2022. But don't worry, DD Osama, the rapper, is alive and doing well. He's enjoying life with his family, all smiles and happiness.
Where Is DD Osama From?
Osama hails from Harlem, New York, USA – his hometown. He grew up there too. He's living in the same city in America with his family.
Read More: What is the information regarding DD Osama Death? Is He Still Alive Or Not?