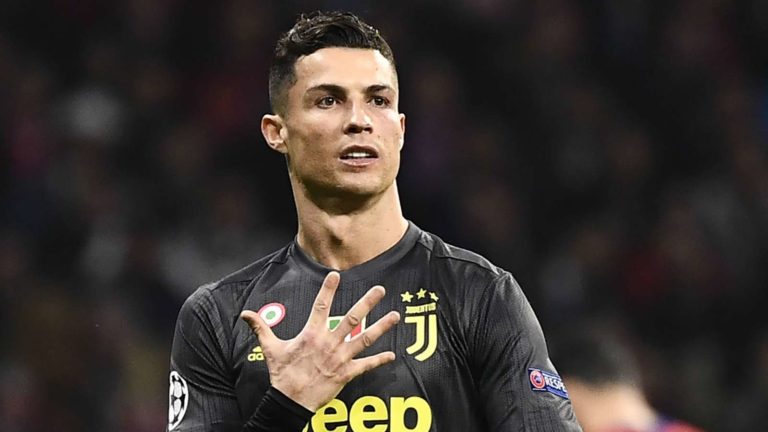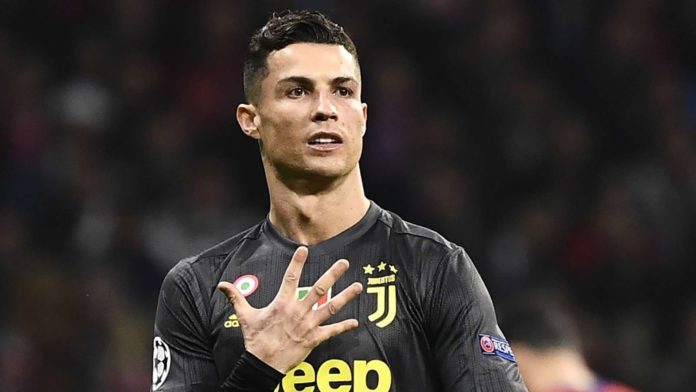 Cristiano Ronaldo has come a long way from the small home in Maderia, Portugal. Now he is a professional soccer player, entrepreneur, and product ambassador. Cristiano Ronaldo net worth is $500 million. He is one of the highest-paid soccer players in the world. In the given year, Cristiano easily earns $100-150 million from endorsements and salary. In 2020, he earned over $120 million—-$70 million from salary and $50 million from the endorsements with companies such as Clear Shampoo, Herbalife, and Nike.
Cristiano Ronaldo is known as one of the greatest football players of all time. He has earned his place among legends like Maradona, George, and Pele. He is also known as CR7; Cristiano is frequently compared with Lionel Messi in a blazing debate over who is the world's current best player.
He is on pace to earn more than $1 billion in his career from endorsements and salary, a milestone that no other football player has passed. When Cristiano accomplishes that feat, he will join the $1 billion athlete club, which includes Floyd Mayweather ($1 billion), Jack Nicklaus ($1.15 billion), and many more.
Cristiano Ronaldo Net Worth and Salary
According to Forbes, Cristiano Ronaldo net worth that he earned in salary and endorsement, while his off-the-field earnings accounted for a huge sum of $44 million.
When Cristiano left Real Madrid, mentioning the need for the new challenge, he took the wage cut. But, in 2020, salary is roughly $663,000 per week, or we can say $35 million per year with Juventus. Though, when he was in Real Madrid, his salary was $50 million a year.
Early Life
Cristiano Ronaldo was born in February 1985 on the Portuguese island of Maderia. His father was a gardener and the part-time equipment manager for the soccer team. His mother was a cook. Ronaldo's family was not wealthy, and Cristiano shared a single room with family and siblings.
At a young age, he has displayed a notable talent, and by the age of 12, Cristiano had a successful test with Sporting Lisbon, who contracted him as the youth player. By the age of 14, Cristiano had quit school in order to focus on football.
ALSO READ: All About Conor McGregor's Wealth
Cristiano Ronaldo's Professional Career
Cristiano made his appearance for Sporting Lisbon's first team by scoring in the 3-0 win at the age of 17. In 2003, Sporting Lisbon defeated Manchester United 3-1, the club manager Alex Ferguson became decided to sign Cristiano Ronaldo.
He signed for Manchester United at the beginning of the next season, signing the record-breaking fee for the teenager in English football. Cristiano made his appearance as the substitute in the 4-0 win, scoring the free-kick as the first goal for the Red Devils.
Though Cristiano asked for the transfer in the 2006-2007 season, he continued to play for Manchester United and improved his playstyle in the means.
During the season, Ronaldo scored more than 20 goals and won the Premier League title. After that, he won the Champions League for the first time in the next season and scored 42 goals. He spent one more year at this club for the 2008-2009 season.
He finally entered in Real Madrid club for the record-breaking transfer fee at the time. Ronaldo scored goals in the first four-match for the club and set another record.
Cristiano ended his debut season with his new club with 33 goals. Onto next season, Ronaldo became the first Real Madrid player to achieve more than 40 goals.
After the following year, he shattered his previous record with 60 goals in all games. Moreover, the following year of success, he finished 69 goals in 2013 and won the Ballon d'Or for the first time.
In 2018, Cristiano left Real Madrid, having multiple trophies and setting many records.
ALSO READ: All About Mike Tyson's Wealth.
Style Of Play
Cristiano began his career as a winger, using his trickery and speed to beat players and deliver crosses into the box. Ronaldo was also known for his shooting ability from a young age, especially when it came to long-range free kicks and strikes.
He originated his own trademark style for free kicks that included striking within the center of a ball in order to make an unpredictable way of flight.
Later in the career, Ronaldo played as a central striker. Though his pace decreased with age, Cristiano reinvented his new style of play to be more of a goal poacher. Ronaldo's ability to score from crosses is particularly notable–either by amazing bicycle kicks or towering headers.
Trophies and Awards
Cristiano is one of the most decorated football players in history. Ronaldo has won the Ballon D'Or five times, and it is the highest honor a football player can receive.
He has won the golden boot four times. In regards to both of these awards, Ronaldo has won them more than any European player in history.
Cristiano has won 29 trophies over his career, that includes five Champions League, six league titles, one Euro Cup, and one National League.
As of 2020, Cristiano has scored over 700 goals over his career for country and club. He scored 128 goals in the Champions League, which is the highest record, and also he scored nine in the Euro cup.
| | |
| --- | --- |
| Net Worth | $500 Million |
| Salary | $70 Million |
| Date Of Birth | Feb5, 1985 (35 years) |
| Height | 6ft (1.85 m) |
| Gender | Male |
| Profession | Football Player, Fashion Entrepreneur |
| Nationality | Portugal |