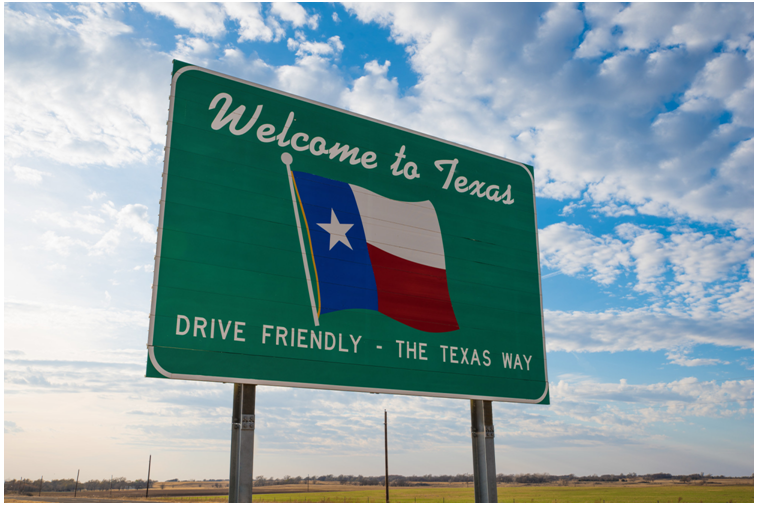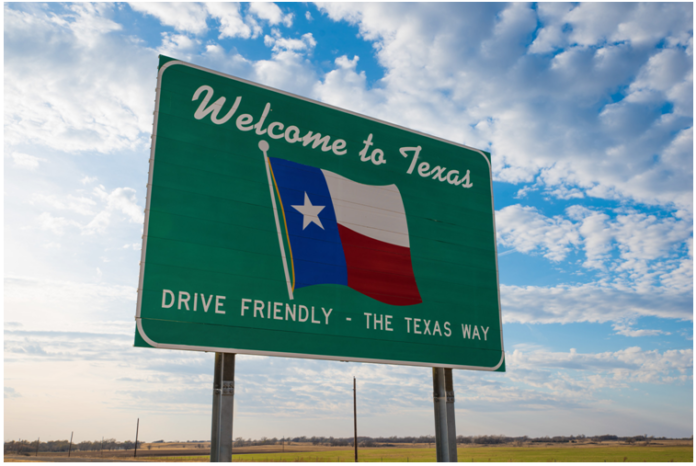 How much is the cost of living in Texas? It will cost money to live anywhere in the US, but the amount differs by area. Find the true cost of living for Texas residents here.
Did you know Texas is home to 30,007,132 million people?
Texas has long been a desired spot for new residents and ongoing visitors. With its central location, warm climate, rich history, and job opportunities galore, it's no mystery why so many choose to call this amazing state their home.
If you are thinking about relocating to Texas, it's crucial to know the cost of living. So you don't get stuck with a financial surprise once you move.
Keep reading for the inside scoop on the cost of living in Texas—no matter where you call home.
Utility Bills
Living in Texas can have its advantages. Yet, utility costs can add up quickly, making it hard to maintain a healthy budget. Utility costs include electricity, gas, water, garbage, sewer, and internet.
Electricity
Hydroelectricity, wind, and nuclear energy sources are the major contributor to Texas' energy production. In terms of electricity, the cost of service in Texas is among the highest in the US, and residential customers can expect to pay an average of 14.26 cents per kWh. This is slightly lower than the national average of 4% but more expensive than most neighboring states.
Also, another survey found Texas residents pay an average of about $171 on their energy bill each month, but this varies wildly depending on home size, energy source, and energy usage.
Texas customers are charged a base rate subject to change each month depending on the wholesale cost of electricity. As a result, customers should be sure to keep a close eye on their monthly bills to avoid any surprises when they arrive in the mail.
One way to help ease this burden is by considering renewable energy options like residential solar energy. Go to Blue Raven Solar for more info and easily install solar today!
Solar energy is also great for the environment, as it does not add any emissions to the environment like traditional electricity sources. With this, you too can make a significant contribution to reducing electricity costs and saving the environment.
ALSO READ: Pros and Cons of Living in Texas
Water Bills
You can see the Texas cost of living residents in the amount they pay for their water bills. The cost of water bills in Texas varies significantly, depending on the provider and geographical area. On average, Texas households spend around $39.83 per 5,000 gallons per month on water bills.
This cost is likely inflated because of the lack of a true statewide infrastructure. Also, the rates increase based on the number of people in the household and their usage.
Additionally, the amount of water consumed can affect the monthly bill as well. Factors such as drought, climate change, and population growth may contribute to higher water bills in the future.
Gas
The statewide average for a gallon of gas in Texas is $3.06. With the volatility of gas prices, this number can vary from month to month and can even be higher in cities with lots of traffic.
Although this price may be higher than in other states, it is still lower than the national average of $3.46 per gallon. Additionally, Texas residents also have access to places where fuel is cheaper than the average.
Garbage
On average, Texas residents pay $11.37 a month for garbage service. This includes the collection, transport, and disposal of waste safely and effectively.
Garbage is an essential utility service and essential to the health, cleanliness, and environment of the state. The price of garbage utility bills varies depending on the local municipality. It is important to note that the amount charged may include additional fees for recycling or other services.
ALSO READ: How to Get Preapproved for a Mortgage?
Internet
The cost of the internet in Texas depends on what type of internet service a person needs. The minimum cost of an internet utility bill in Texas is around $29.99 per month for up to a 5,000 Mbps internet plan. However, if the resident needs faster download and upload speeds, then the cost of a high-speed internet plan can be much more expensive.
Some Texas residents may choose to bundle their internet Bill with their television subscription, which could save them money in the long run. The bottom line is internet bills in Texas can vary depending on the internet speed and package a person chooses.
Shop around for the provider who offers the best deal for the services you need. You may also want to negotiate a better price for your current provider. In addition to price bargains, consider free or low-cost options.
Your local public library, library Wi-Fi hotspots, neighborhood cafes, and university campuses often provide free or low-cost internet.
Taxes
Texas residents face a wide array of taxes that can add up quickly. State and local income taxes, sales taxes, property taxes, excise taxes, and other levies all take a significant toll on Texas wallets.
State and Local Income Taxes
Texas does not impose an income tax, meaning that wages and other income are not taxed. Although this is great news for Texas residents, there are still taxes that should be taken into consideration when thinking about the cost of living in Texas.
Sales Taxes
The sales tax rate in Texas is 6.25%, and the average local tax rate is 2%. This combined rate of 8.25% gives Texas a lower cost of taxes than many other states. Generally, when Texas residents shop and buy goods and services, their total tax rate is around 8.25%.
While the total cost of living may be higher in some other states, Texas residents can take comfort in the fact that their overall income tax cost is much lower.
Property Taxes
Property taxes in Texas can be high, with the average state rate of 1.80% percent of the home value. Yet, in some areas, this can be higher.
Homeowners can expect to pay thousands of dollars each year for property taxes, depending on their house value, local taxes, and exemptions.
Excise Taxes
In terms of excise taxes, these include taxes associated with tobacco and alcohol products, as well as motor vehicle fuel and aviation fuel taxes.
Gasoline has an excise tax of 20 cents per gallon, alcohol taxes of 19 cents per gallon for beer, 0.20 per gallon for wine, and $2.40 per gallon for spirits. For cigarettes, for each pack of 20 cigarettes, there is a tax of $1.41 to $1.452.
Housing
Housing prices are one of the most necessary costs and vary across the state. The cost of living in Texas tends to be higher than in other parts of the country. So consider the expenses associated with renting or buying a home before committing to living in the Lone Star state.
For those seeking to buy their first home, the cost of housing can be a significant challenge. This is especially true in larger cities, such as Dallas and Houston, where the cost of housing is even higher.
Median Home Cost
The cost of living for Texas residents is based largely on the city and in which region of Texas it is located. Housing costs in Texas are below the U.S. average, which makes the cost of living slightly lower than in other states. Texas has several metropolitan areas with high median home prices, but the median home cost across the state is generally lower than the national average.
The median home cost in many parts of the state is estimated to be around $325,000. The high cost of housing in Texas makes it tough for many people to afford a place to live, and those that do often struggle to make ends meet.
Apartment
When it comes to renting, the cost of rent in Texas can be quite high, especially in larger cities like Houston or Austin. The median rental rate in Texas is around $1,398 for a one-bedroom apartment. Texas residents often pay high prices when it comes to living expenses.
Rent in Texas is around $1,589 a month for a two-bedroom apartment. The cost of rent varies significantly by region though. For example, in Houston, the median rent for a two-bedroom apartment is about $1,669, while in Austin, the same apartment averages about $$1,696.
Condominium
A condominium is a type of living that is a popular choice among Texas residents due to its convenient location in the state and its ability to provide residents with a sturdy, affordable, and secure place to live.
The average cost of a condo in Texas has been steadily increasing over the years and reached its median rate of $265,000 in 2022. This is a 10.4% increase from 2021.
The average price of a condo in Texas is still a far cry from being affordable for most people.
Townhouse
The ownership of a townhouse is shared by those living in the units, and they are responsible for the shared common areas and any shared amenities.
Texas residents understand the true cost of living due to the high housing costs that come with living in a high-demand area. On average, a townhouse in Texas is $334,695, depending on size and location.
Groceries
Groceries, being one of the basics of everyday life, are relatively affordable in Texas. Groceries in Texas can vary drastically in price, depending on the store and the surrounding area.
The average cost of groceries for a family of four is approximately $860. This cost can be lowered further by shopping sales, comparing prices, and opting for store-brand items.
However, in certain parts of the state, the cost of groceries can be much higher due to an increased cost of living. Places like Austin, Houston, and Dallas tend to have higher costs of living, but overall, groceries in Texas are still among the least expensive in the country.
Families should factor in the increased cost of living when budgeting for groceries, as it is most likely to differ depending on location. Despite the possible high cost of living, Texas residents have the freedom to creatively structure their spending and find ways to reduce their grocery bills.
RELATED: What is The Timing of Closest Grocery Store Open 24 Hours Today? Check Nearest Grocery Store With Location and Timing
Healthcare
Texas residents need to consider both their immediate and long-term healthcare needs when considering the true cost of living. Health insurance premiums can vary significantly in the state of Texas, depending on the type of policy, number of members, and deductible requirements.
On average, Texans are expected to pay around $7,183 per yearfor individual health insurance plans. Families that require coverage for five family members an average of $705 per month or more depending on age, healthcare needs, and other factors.
Employer-sponsored plans can come with a shared cost that partially offsets the cost of coverage. Ultimately, knowledge of the healthcare landscape and access to quality plans can help Texans manage the true cost of living.
Transportation
Transportation costs in Texas can vary significantly depending on where a person lives.
For example, residing in rural areas typically requires a greater investment in terms of cost and time for boarding transportation, such as flying or using a bus or train, when compared to city dwellers who may have access to public transportation or commute to work by car.
The average cost of owning a car in the state is $11,673 for three years. These fees total $2,129 for the first purchase and $3,181 per year for ownership and usage.
Other transportation costs, such as taxis and tickets for public transportation, can vary greatly in price and depend on the individual's needs and how far they are traveling.
For example, in Houston, the average cost of a minimum fare taxi ride is approximately $7.5. The monthly public transit costs around $42, which is extremely affordable compared to other cities.
Additionally, Uber, Lyft, and ride-sharing services are available throughout the state and offer prices that vary depending on the destination, time of day, and how many passengers a vehicle can carry.
The Cost of Living for Texas You Need to Know
Texas offers affordable and diverse options for modern residents of the state. The cost of living in Texas depends on factors like utility bills, taxes, housing, groceries, healthcare, and transportation costs.
It is important to stay up to date on your budgeting skills and the resources available to help decrease the cost of living for Texas in the long run. Be sure to check your local resources and plan to live a happy and healthy life.
Did you find this article helpful? If yes, check out our posts on everything.