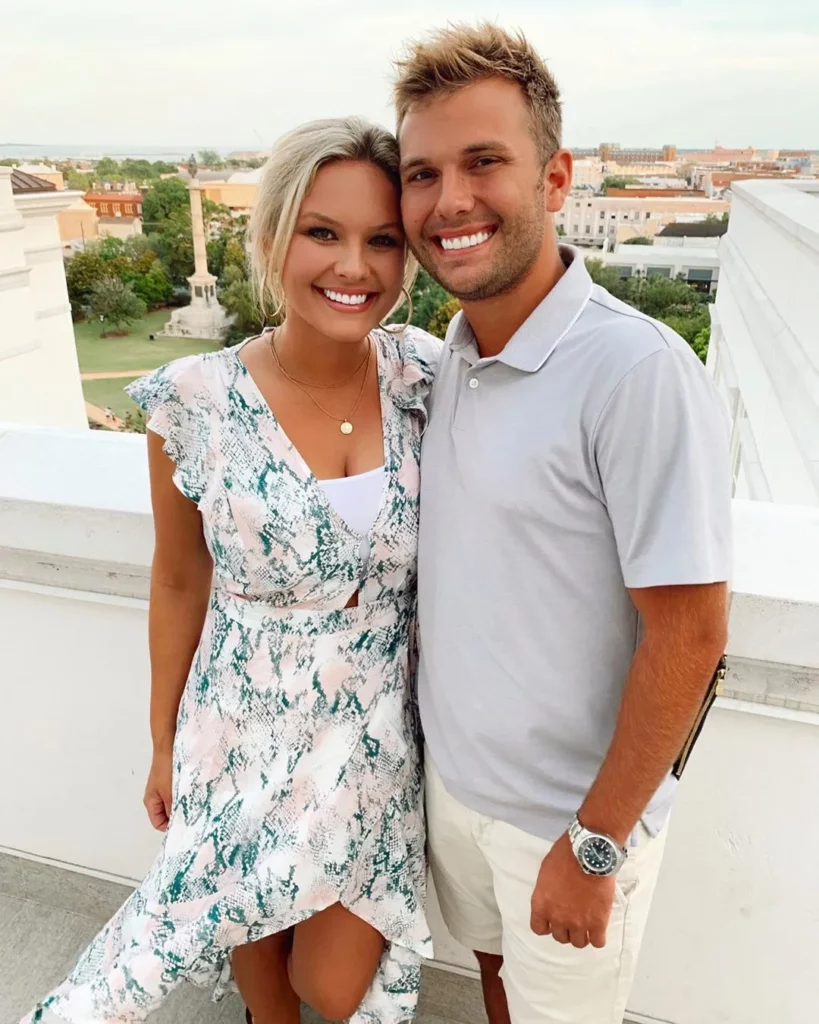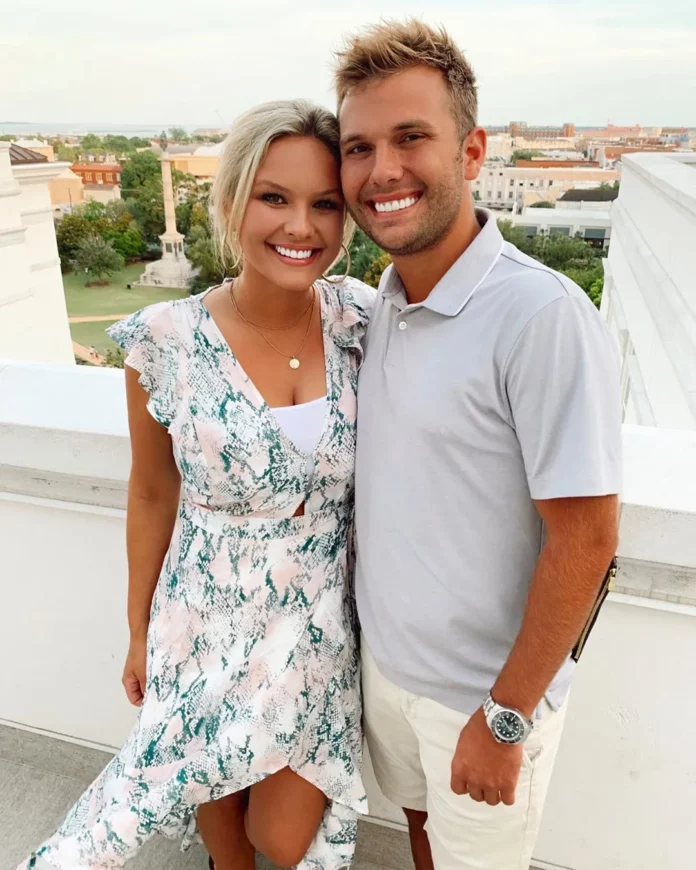 Chase Chrisley Girlfriend: Chase Chrisley recently discussed his previous relationship with Emmy Medders. The reality star was explicit about his lack of interest in reviving their romance, stating, "There's no chance." He also acknowledged that there were challenging moments in their relationship.
During a conversation on his sister Savannah Chrisley's "Unlocked" podcast in early September, Chase revealed that their relationship had its ups and downs. He recognized that he and Emmy faced their struggles but decided to part ways on mutual terms.
Savannah Chrisley disclosed that she had advised her brother against engaging too quickly, saying, "I told you so." Chase explained that he is in a better place now, having overcome the difficulties. He believes their separation was for the best and expressed gratitude for it.
Chase acknowledged that their relationship was marked by numerous issues that could have been handled differently, with a noticeable lack of respect from both sides. He admitted to making mistakes while also noting that Emmy had her faults.
Savannah investigated her brother's relationship, uncovering comments and incidents that should not have occurred. She mentioned trying to give Emmy a chance, even though Chase remembered it differently. There was an incident during a phone call in which Emmy allegedly raised her voice at Savannah.
Chase did not intend to speak ill of his ex, saying, "It's safe to say she's not who I thought she was." He acknowledged that heated arguments and regrettable statements were made while under the influence, but he stood by what he said.
Chase expressed that he had genuinely been in love with Emmy, but he has since gained valuable insights from the experience. He firmly stated that reconciliation was out of the question, having seen her true character.
He also clarified that he did not want to appear disrespectful towards Emmy and wished her the best while underscoring that unfortunate incidents occurred during their relationship.
In summary, Chase Chrisley opened up about his past relationship with Emmy Medders and firmly ruled out any possibility of them rekindling their romance due to their challenges. Despite the difficulties, he extended his best wishes to her but acknowledged the problems that arose during their relationship.
2020: Chase Chrisley and Emmy Medders start dating
The former couple commenced their relationship in early 2020. As they neared their first anniversary in February 2021, Chrisley discussed their plans to mark this special occasion.
He shared with Us Weekly, "We'll likely opt for takeout. Neither of us is too particular about it." Chrisley also mentioned that he and his then-girlfriend were romantic and that the key was spending quality time together.
He stressed that the specific activity they engaged in only matters if they were together.
In 2021, an episode of "Chrisley Knows Best" featured Medders meeting Chrisley's family, including his parents, Todd and Julie Chrisley. The episode illustrated that she got along well with the Chrisley family.
2021: Chase Chrisley says he and Emmy Medders broke up
In an August 2021 interview with Life & Style, Chrisley disclosed that he was no longer in a relationship with Medders.
He described her as an "amazing woman" and a "great person" but pointed out that their current desires and needs didn't align. "I think it just came down to us looking at what we wanted in life, and right now, it's not matching up," he elaborated. He also mentioned, "We just thought it would be healthier and better for both of us if we went our separate ways."
During that interview, Chrisley conveyed his best wishes for her, saying, "I wish her nothing but the best," he added, "You never know what's going to happen in the future."
2022: Chase Chrisley and Emmy Medders get back together
Their breakup was short-lived, and they eventually reconciled. According to People, they began posting pictures of themselves together on their Instagram accounts in April 2022, although these photos have been removed since.
Medders discussed their relationship further on the "Unlocked with Savannah Chrisley" podcast in December 2022. She explained, "We did go through a significant breakup where we didn't communicate for, I'd say it was two months, although it probably felt more like two weeks," she added, "It felt like two months to me."
2022: Chase Chrisley and Emmy Medders announce their engagement
On October 21, 2022, the couple visited their Instagram accounts to promote engagement.
In a caption that has been removed, he expressed his heartfelt emotions, saying, "I feel incredibly fortunate. Having you as mine forever is a blessing from God. You bring sunshine to my darkest days and rain to my driest ones. I love you more than words express and eagerly anticipate spending eternity with you! To you, my love! Thank you for making me yours FOREVER!! @emmymedders."
Medders also shared images from the proposal in a previously deleted post, accompanied by a caption that said, "You are everything I've ever dreamt of and more. Chase Madison Chrisley, I love you! My heart is yours for all time."
July 2023: Chase reveals he and Emmy called off their engagement
Nine months later, on July 25, Chrisley publicly announced that he and Medders had decided to end their meeting.
He used his Instagram story to deliver the message, saying, "I've been getting a lot of questions about Emmy and me. We've both agreed to go separate ways and pursue our lives independently. I appreciate your understanding and respecting our need for privacy."
Medders has not issued any public statements regarding her separation from Chrisley.
August 2023: Chase Chrisley says he's 'thankful' for his split from Emmy Medders
Chrisley conveyed his belief that there's a purpose behind everything, including the end of their relationship.
In an interview with "Extra" on August 23, the star of "Chrisley Knows Best" expressed his gratitude that he and his former fiancée decided to call off their engagement earlier in the year, considering it as part of God's plan.
He explained, "I believe everything happens for a reason. God has a plan. God heard conversations I wasn't privy to, saw things I may not have, and guided her on her path. I couldn't be more thankful."
The reality star also shared that he has moved on and is actively dating again, saying, "I've re-entered the dating scene. Yes, I've already been on some dates. I'm ready to move forward!"
Read More: Jasmine Daze: An In-Depth Look into Her Life, Age, Wealth, Stature, Family, and More