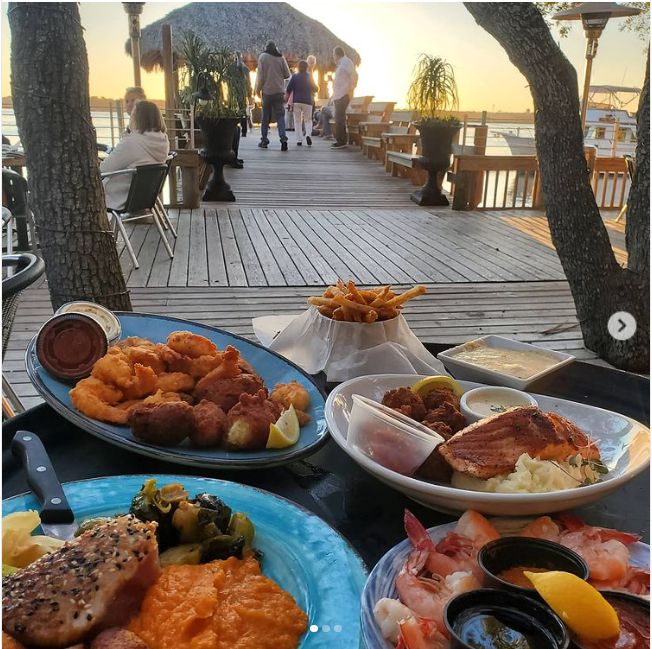 Today we look deeper in what are the best waterfront view restaurants in St. Augustine where you can eat by the water. Savor the beauty of the city while you dine. Enjoy a meal with an amazing water view in some of our most picturesque locations.
Experience a unique coastal getaway in the heart of Florida's oldest city, St. Augustine. With historical landmarks dating back centuries and endless beachfront attractions to explore, you'll enjoy every moment on these best waterfront restaurants in St. Augustine.
This vibrant city teems with life and exciting attractions. Whether you're seeking a journey into history or an evening of culinary discovery, there's something here for everyone to enjoy.
With its captivating history and unique culinary creations, St. Augustine is the perfect destination for all connoisseurs looking to experience a vibrant combination of culture and cuisine. From Spanish colonial-era sites such as The Fountain of Youth or the oldest schoolhouse in the U.S., visitors will be enticed by this Florida city's diverse range of flavors that are sure to satisfy any appetite.
Dining in restaurants with waterfront views is a truly remarkable experience, with flavorsome food complimented by breathtaking landscapes.
Enjoy the stunning St. Augustine restaurants with waterfront views and delicious cuisine for an unforgettable dining experience.
We've done all the footwork, compiling our ultimate list of exquisite waterfront restaurants. Come tantalize your taste buds and take in breathtaking scenes at any one of these spectacular locales.
For a truly memorable dining experience, take in breathtaking views of the St. Johns River while savoring delicious dishes ranging from classic American cuisine to fresh seafood selections – something for everyone. Relax and enjoy your meal with an unforgettable backdrop.
RELATED: BEST BARS NEAR ME IN DOWNTOWN MELBOURNE
Best St Augustine Restaurants On The Water
Kingfish Grill on the Water
Location: 252 Yacht Club Dr, St. Augustine, FL 32084
Contact: 904-824-2111
Website: http://www.kingfishgrill.com/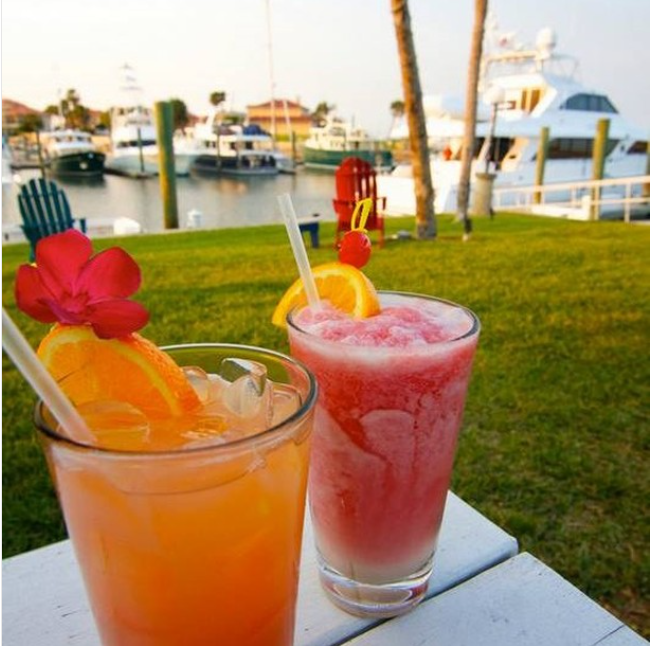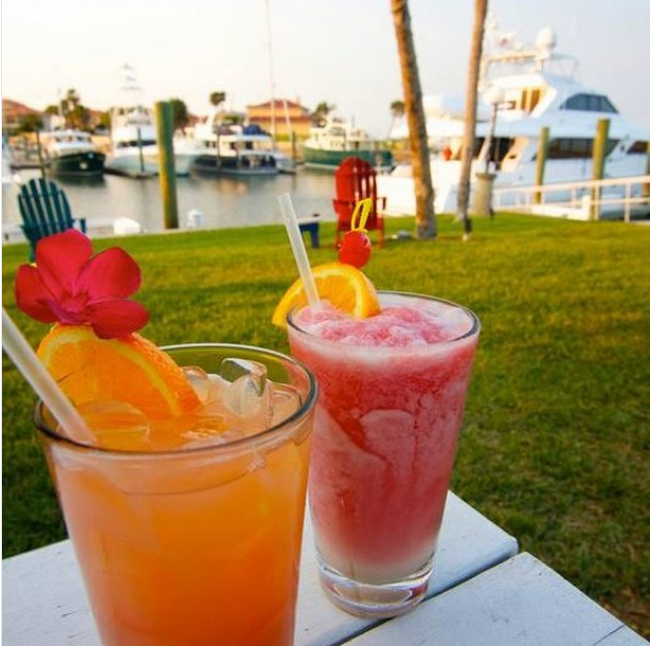 Vacationers and locals alike flock to the Kingfish Grill Restaurant, where they can treat themselves to tantalizing seafood dishes right beside the scenic St. John's River.
Take a break from shopping in Downtown St Augustine for an unforgettable dining experience.
This relaxed setup is the ideal spot for a meal with family, where you can take in breathtaking waterfront views through expansive indoor windows or while seated on our spacious outdoor patio.
Experience a taste of the seas in our exquisite seafood menu. Our fresh, wild sea scallops tantalize with their savory flavors.
For a unique twist on fish, try out our blackened fish sandwich or horseradish-encrusted Mahi Mahi to delight your tastebuds and excite your palate.
ALSO CHECK: Easter Brunch Near Me in Northwest Indiana
Cap's on the Water
Location: 4325 Myrtle St, St. Augustine, FL 32084
Contact: 904-824-8794
Website: http://www.capsonthewater.com/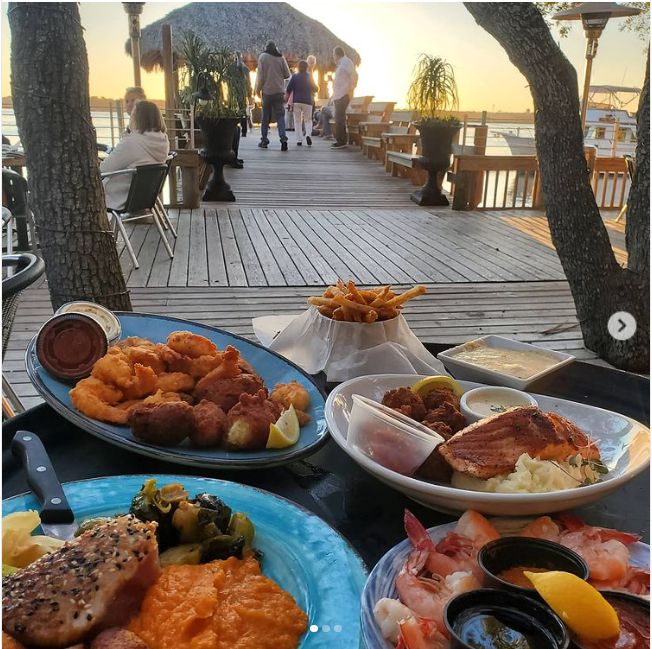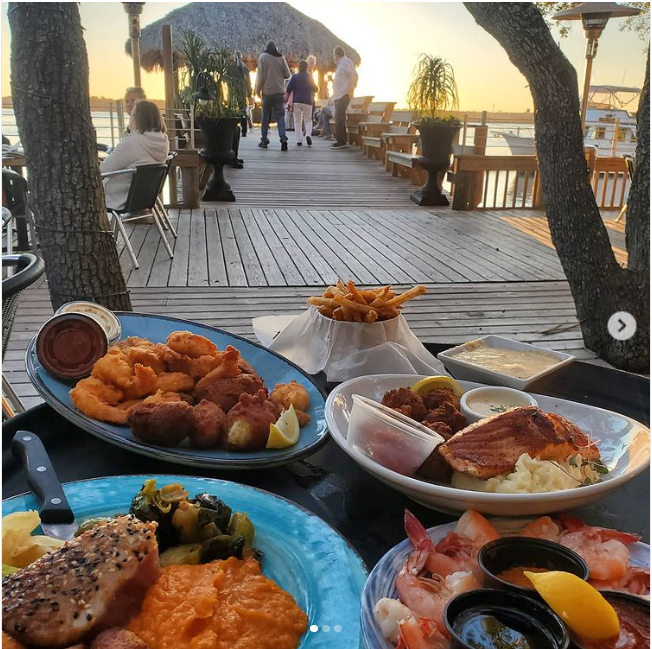 Immerse yourself in nautical life by visiting Cap's on the Water. From this special spot, you can enjoy spectacular waterfront vistas and total peace of mind.
Unwind beside the waterfront and savor stunning sunsets from our outdoor oyster bar, renowned for its picturesque views.
Enjoy a relaxed evening at our establishment with an ice-cold beverage and delectable oysters – the perfect combination for unwinding.
Enjoy a classic Crab Louie as an appetizer, followed by one of the day's freshly caught entrees. Come over for dinner and experience culinary bliss.
Enhance your lunch experience and share the seafood trio. Deliciously fried shrimp, cod strips, and crab cakes combine for an unforgettable flavor journey.
ALSO READ: Best Mexican Food Near Me: Brevard County & The Space Coast
Beachcomber St. Augustine
Location: 2 A St, St. Augustine Beach, FL 32080
Contact: 904-471-3744
Website: https://www.beachcomberstaugustine.com/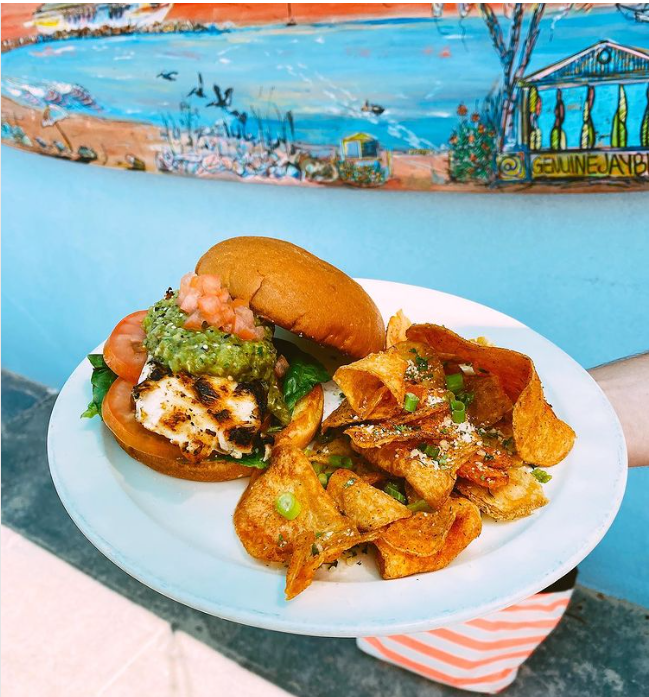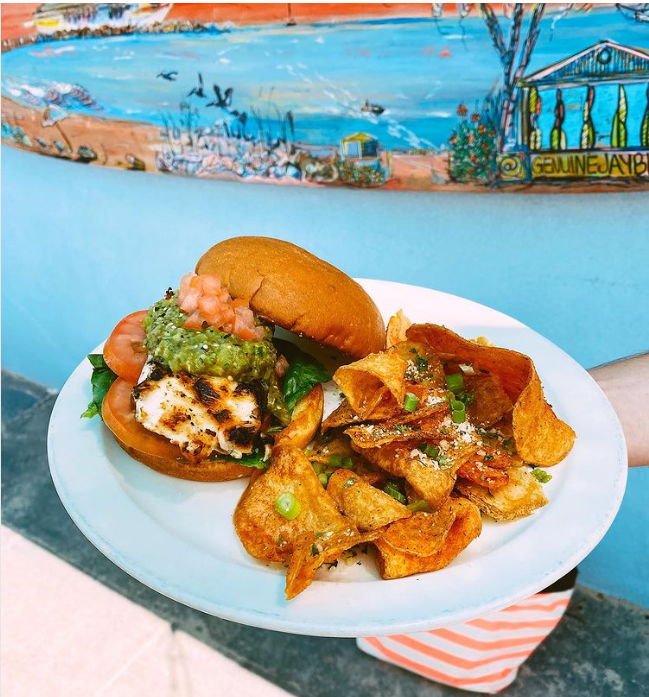 Come to Beachcomber, overlooking the picturesque Anastasia Beach in St. Augustine. Enjoy an ice-cold beer and fresh seafood with a stunning view just steps from the House of Sea & Sand hotel.
With its stunning views, this spot is the ideal place to bring your children and pets. Not only does it welcome furry friends but also provides a special play area for kids with all necessary sanitation measures in place.
Beachcomber offers beachgoers the perfect combination of a casual meal with incredible specials. Relax by the sea and enjoy our chef's outstanding creations.
Our menu features some of the most delicious tacos, or why not experience something special with one of our daily seasonal specials – you won't regret it.
ALSO READ: RESTAURANTS THAT ARE OPEN ON NEW YEAR'S DAY
Beaches at Vilano
Location: 254 Vilano Rd, St. Augustine, FL 32084
Contact: 904-829-0589
Website: https://www.beachesatvilano.com/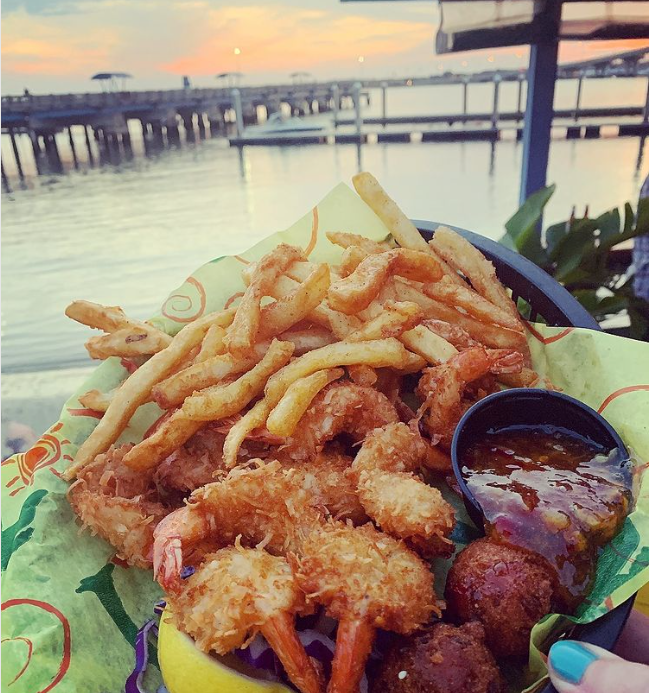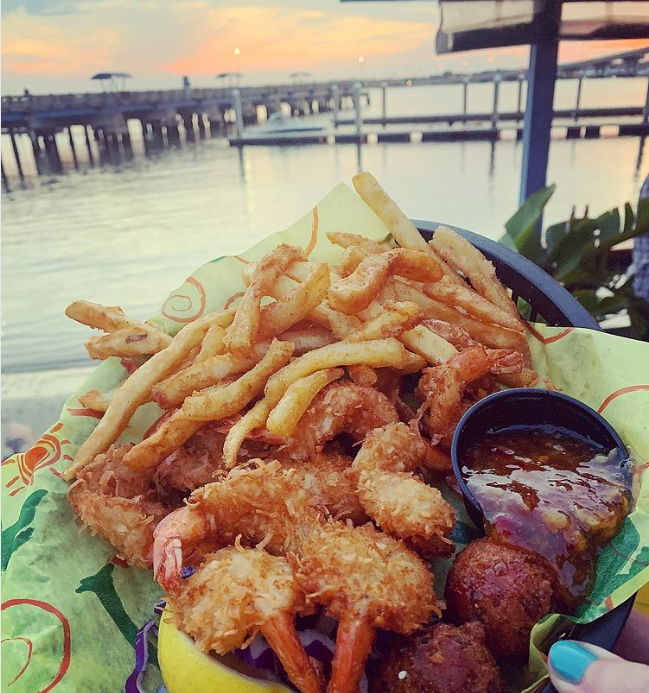 Come experience the breathtaking scenery of this beachfront bar & restaurant and find your perfect spot to rest and recharge.
When searching for sun, sand, and sea, the perfect destination awaits you at the Beaches of Vilano. With idyllic views from next to the charming Vilano Beach Pier, it's your one-stop spot for a serene getaway experience.
Come experience breathtaking sunsets and a relaxed atmosphere at this beachfront bar and restaurant. Enjoy your favorite beverage or meal in an inviting ambiance that allows for the perfect escape.
The vibrant atmosphere is elevated with live music every weekend – creating the perfect backdrop for a memorable experience.
If you're seeking a flavorful Caribbean experience, look no further than their jerk chicken or Marley burger. Both options are sure to tantalize your tastebuds and bring the island vibes straight to your table.
WORTH VISITING: For brunch Portland reservations please check these amazing restros.
The Conch House Restaurant
Location: 57 Comares Ave, St. Augustine, FL 32080
Contact: 904-829-8646
Website: http://conch-house.com/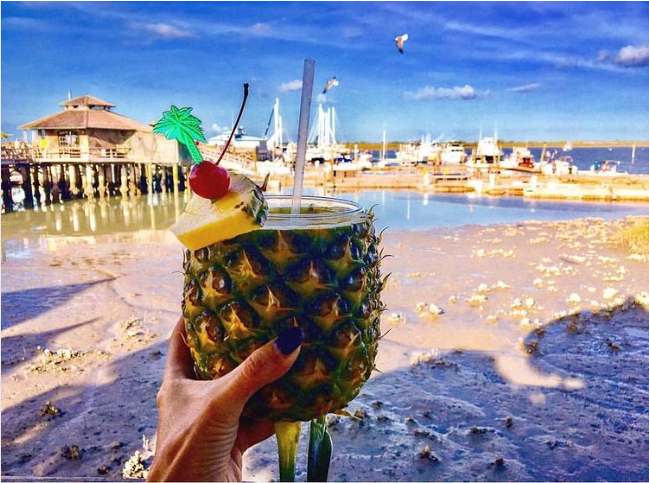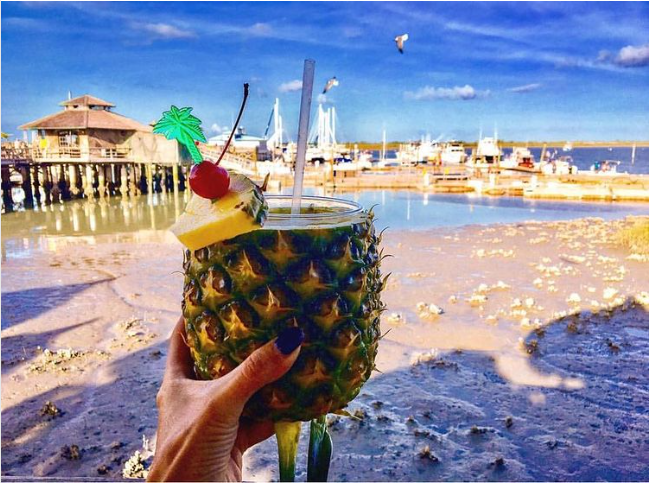 Enjoy an unforgettable experience of Caribbean-style food with a stunning waterfront view at the Conch House Marina Restaurant. Located on the enchanting banks of the Matanzas River, this restaurant provides nothing short of an exotic culinary journey in St. Augustine.
Feel like you've stepped into a tropical paradise when dining on our outdoor deck under swaying palms, or boldly venture over the water to one of our unique grass huts. Either way, your feast is sure to be accompanied by beautiful Caribbean décor and awe-inspiring views.
Treat your taste buds to a delectable evening with Minorchan's conch chowder or jerk chicken. Both are sure to delight. It is one of the Best Waterfront Restaurants in St. Augustine.
Stop by for lunch and explore our flavorful, diverse menu. From the zesty Ahi Tuna salad to the Caribbean shrimp salad, we have a light option that's sure to satisfy your palate.
The Reef
Location: 4100 Coastal Hwy, St. Augustine, FL 32084
Contact: 904-824-8008
Website: http://www.thereefstaugustine.com/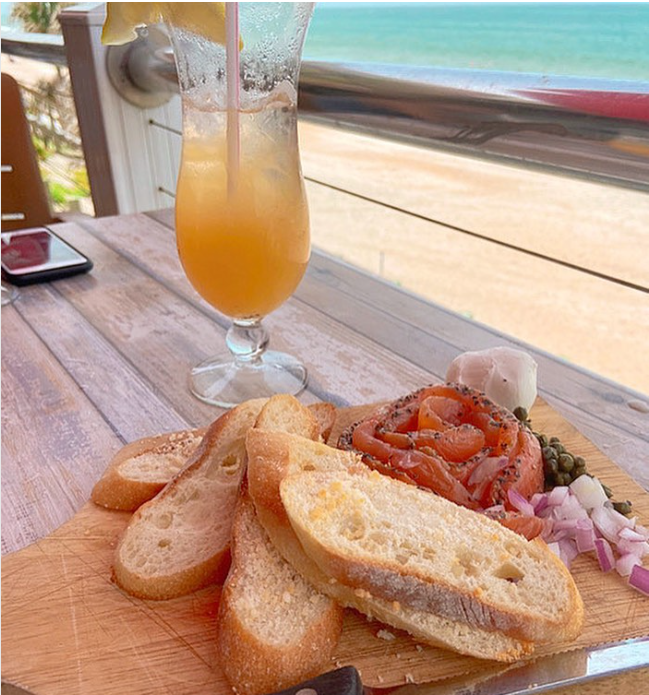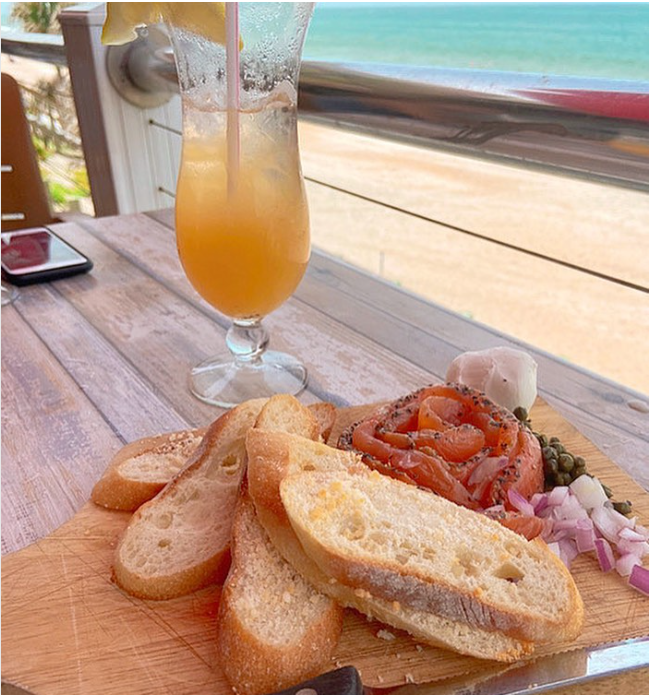 For an unforgettable dining experience, visit The Reef restaurant – just a short drive away from the Usina bridge in beautiful St. Augustine.
Enjoy a relaxed, sociable atmosphere with loved ones, drinks, and delicious food to go around.
Discriminating diners know that The Reef has all the ingredients for an outstanding culinary experience, making it one of the best in town.
For the ideal weekend experience, join us at The Reef for Sunday brunch. Enjoy a delicious breakfast while feeling the breeze off of the water and making memories to last.
The last time I visited The Reef, the tantalizing saffron mussels and herb-enriched tuna provided a delightful dining experience.
The Lazy Iguana cocktail was the ideal accompaniment to a delightful meal. The place is a home to the best foods in the city.
Harry's Seafood Bar and Grille
Location: 46 Avenida Menendez, St. Augustine, FL 32084
Contact: 904-824-7765
Website: http://www.hookedonharrys.com/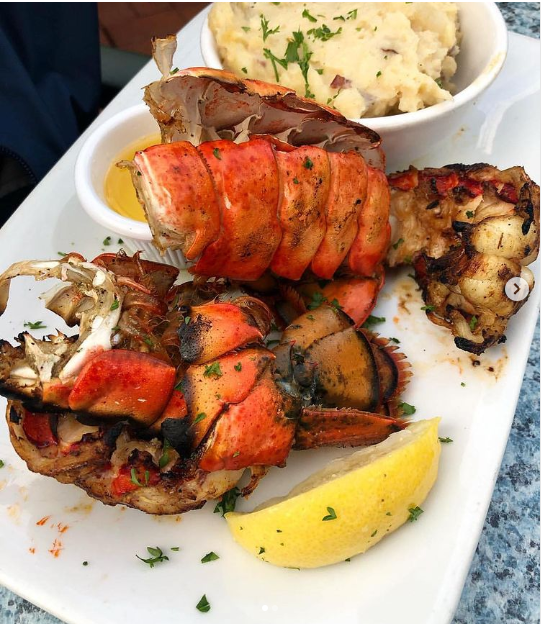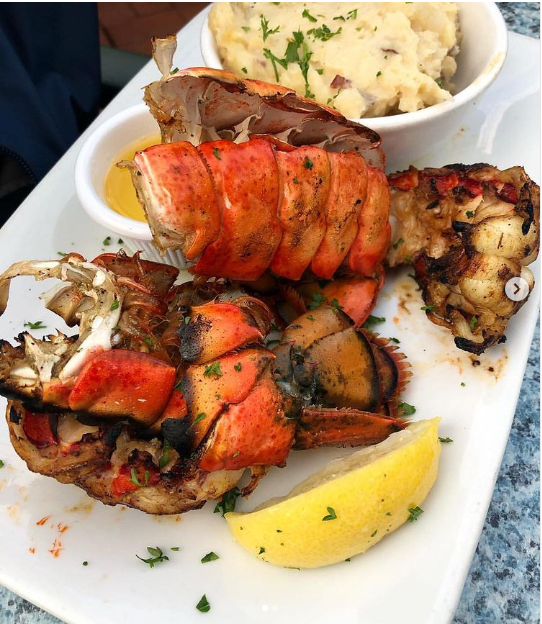 Harry's Seafood Bar and Grille provide the perfect ambiance to enjoy delicious Creole cuisine and breathtaking views of the Matanzas River. Nestled alongside Casa Reina Taqueria & Tequila, it is a must-visit destination for all seafood lovers.
Enjoy a sophisticated evening at this amazing restaurant – surrounded by the stunning decor and delectable cuisine.
Take advantage of the cooler temperatures for an al fresco experience, or stay inside to soak in the romantic atmosphere as lights are dimmed for a memorable night out.
Sample the finest seafood at Harry's Seafood Bar and Grille. Start your culinary experience with their celebrated crab cakes or classic gumbo before devouring a delicious chicken and shrimp creole entrée.
Conclusion
Don't miss out on the incredible culinary experience offered by St. Augustine's waterfront restaurants. With sensational coastal cuisine, these dining spots offer a unique and unforgettable treat for your taste buds.
Whether you favor seafood or Italian, these waterfront restaurants in St. Augustine offer something for everyone to enjoy. Relax and unwind over a lunch date or an evening meal in their welcoming atmosphere.
St. Augustine's waterfront restaurants offer a variety of unique atmospheres to explore – take the opportunity to experience them all and discover your favorite.
Make the most of your weekend in St. Augustine. Our favorite places to brunch are sure to provide you with deliciously memorable mealtime experiences during your stay.
Still, searching for the perfect waterfront restaurant? Don't miss out – let us know your favorite spot in the comments and we'll make sure to add it to our list.
ALSO READ: MIRACULEOUS DRINK THAT HELPS LOSE WEIGHT
Best waterfront restaurants in St. Augustine
Kingfish Grill on the Water
Beachcomber St. Augustine
Cap's on the Water
The Reef
Beaches at Vilano
Harry's Seafood Bar and Grille
The Conch House Restaurant
ALSO CHECK: BEST PLACES TO EAT OUT