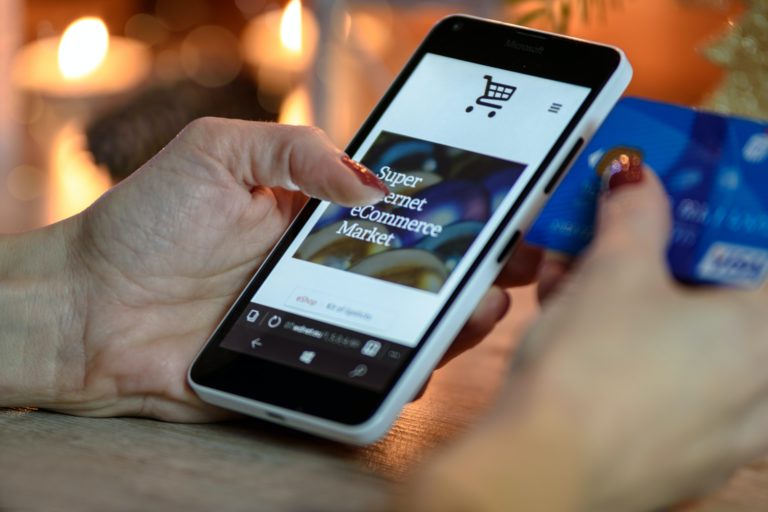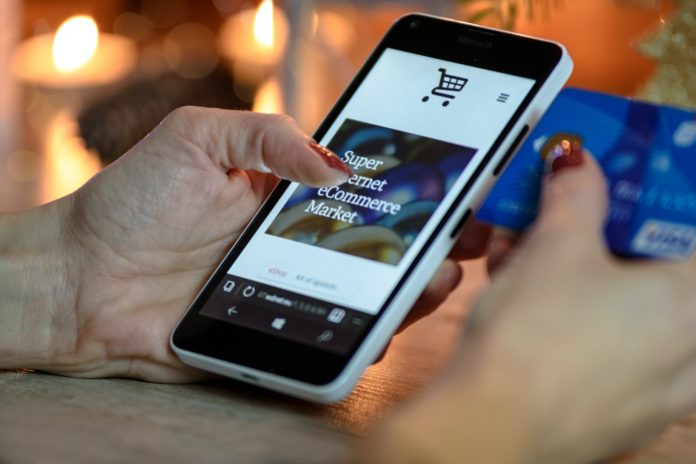 Who doesn't want to start their own startup and become the new business king? We all do. If you are looking for some amazing eCommerce business ideas, you have come to the right place.
Starting an eCommerce store is easy because of the low cost, shipping facilities, and rapid innovations. However, the real trouble is to think of what nice to target and the product to sell.
To answer your questions, we have scoured the web and come here with some amazing new online business ideas based on current trends, success rates, and disruptiveness.
This list is worth every single minute of your day.
Best Ecommerce Business Ideas:
Here are some great new online business ideas to start your startup. We have covered all the areas that offer grab-worthy opportunities. Let's check them out.
Fashion/Jewelry Product Market
Niche-based product demand will always remain strong in the market regardless of any business. In 2021 we will see more niche-based online business ideas and eCommerce stores.
The local segmentation of the eCommerce niche will rise because of new technology emergencies like robot-managed warehouses, beacons, and drone delivery. It is important to start planning out niche eCommerce sites that introduce a certain type of jewelry to appeal to a large group of people.
Read More- Best Instagram Marketing Tips to Grow Your Brand
Smart Home Products and Accessories
Another one of the best online eCommerce business ideas is to sell Smart home accessories. Despite the rise in demand for smart home products, not a lot of eCommerce sites are selling such products.
Even last year, about 40 percent of American millennials used smart home speakers. This is one of the new online business ideas that is going to increase many folds this year. This can turn into a successful online business really soon.
AR/VR Headsets, Accessories, App Store
It is sad to acknowledge that AR/VR sets took really long to become popular in the masses. Now the demand has skyrocketed, meaning more and more companies are investing in AR/VR apps by the end of 2022.
This is the best online business to start now, and this niche offers a great chance to become an early advocate of this exciting new technology.
Vape Hardware, Flavors, and Liquids
Vaping industry is turning into one of the most lucrative eCommerce business ideas. Although there are many vaping online stores, there is a huge gap in the lineup of stores that meet the needs of exclusive local communities. You can take advantage of this opportunity to start your small and successful online business.
Online Learning Platforms
If you are looking for the best startup idea, then this is it. Yes, yes, we know there are plenty of online education portals but do not forget where there is demand; there is a way to be successful.
Online learning platforms are still on their way to evolving, which can provide a great niche to your business idea. The never-ending rise in the number of students who are looking for unconventional ways to access education resources can help you start your very own eCommerce store.
You have a wide field to experiment and pick your academic, vocational, and sub-niche this year.
3D Assets Stores
Another best online business to start is the 3D Assets eCommerce store. 3D assets were launched three years ago by Unity, and now these have become the hot commodity. The trade for 3D assets for AR/VR and games is very high.
The best part is that you can even launch your own brand of 3D assets by taking assets from thyroid party developers or make your own. You can put these gadgets up for monthly or yearly subscriptions and give sales.
Electric Scooters, Skateboards, and Hoverboards
Another small and successful online business idea is selling electric scooters, skateboards, and hoverboards. Right now is a great opportunity to enter the market because an increasing number of enthusiasts are looking for accessories and high-quality products every day.
However, there is one obstacle in this niche: getting products from manufacturers and selling them to customers.
Read More- Best Facebook Marketing Guide To Into Marketplace
Online Grocery and Foods
Groceries will never go out of demand, and starting a new eCommerce online business of foods and grocery is one of the best ideas ever. The profit margin in this industry depends on the relentless drive and vendor relations for increasing the customers.
There is a wide range of options in this industry and a wide range of target markets as well. This will prove the best online ideas in the future. The trend of local sourcing is increasing, and it benefits forth the stakeholders as well as the business.
If you do not have enough funds, start low by selling local products and produce at the store. When you see profit margin is increasing, scale up your business and make it the most profitable eCommerce business in the city.
Niche Subscription Boxes
Subscription boxes are a major trend for a few years, and you may see many websites selling subscription boxes. In the last three years, there has been an 800% increase in the sales of subscription boxes.
You have a chance to make an impact even when the market has some leaders because of the novelty. There are people who like to have subscriptions to various niches. That is why you will always have a growing target customer base.
Selfie Drones
One of the best eCommerce business ideas to try this year is the Selfie Drones store. From drones that keep an eye on the crops to one that delivers packages to drones for videographers which helps in capturing aerial shots, the demand is never-ending.
Selfie drones help people to take their pictures from different angles without needing a selfie stick. By the end of 2020, the sales of selfie drones shot upto $127 billion, which proves it is the best online business to start now.
Smart Watches
Smartwatches hit the mark of 141 million unit sales globally in the year 2018. And now, this industry has grown many folds with jaw-dropping $19 billion international sales. According to future predictions, the sales will cross the mark of $60 billion around the globe.
Whether you use a smartwatch to plan your day or track your footsteps, this innovation is a game-changer which is why the demand never slows down.
This online business startup up idea has a great future and may become your winning product by the end of 2021.
Read More- Best Email Marketing Tools To Try This Year
Video Doorbells
Video doorbells is another business that is gaining a lot of popularity nowadays. This can turn into one of the most successful eCommerce business ideas for you.
With the increase in video phone calls, it only makes sense that people would like to see who is at their door via the screen. It is also an effective security device and will be even wonderful if inbuilt with night vision.
Baby Rompers
We all love baby clothing, and baby rompers can turn into a great business idea, as shown by the high search volume. If you own an online store that covers the baby/infant clothing niche, you also add rompers within your most trending product categories.
You can even include maternity products as well to increase the chances of a sale. There are so many more options like baby toys, clothes, shoes, bibs, etc.; when you add a lot of variety to an eCommerce store, this will make it a one-stop shop for mothers and parents.
Face Masks
As we all know, face masks have become a new necessity now, and people are turning them into a fashion accessory that allows you to start your eCommerce store selling face masks. This is one industry you wouldn't want to miss out on.
More and more people every day are looking for trendy and fashionable mask designs to make them stand out from the rest. You can easily sell a lot of masks during this period.
Having that said, do not forget the key purpose of a face mask-to provide protection. Make sure to use good quality products and follow the safety considerations.
Kitchen and Dining Mats
This may not seem like a very profitable startup idea, but once you understand the ever-increasing demand for dining mats and kitchen equipment, you will want to be a part of this industry.
From textured fabric mats to simple plastic mats, you will never have a shortage of designs in kitchen mats. All you need to do to tap into this industry is sell products online. When you introduce something that is getting a loyal following, you can plan on how to expand your business further.
Personal Safety Equipment
Not only face masks, but there is various other personal safety equipment that can turn into amazing e-commerce business ideas. More and more people every day are buying latex gloves, face shields, and many other safety wearables to keep them safe and protected.
This brings you a great opportunity, so it's time to find a reliable supplier and get ongoing with your eCommerce store.
Online Fitness Coaching
Another one of the best eCommerce business ideas is an online fitness coaching channel. It can turn into a very successful business model as the gym is closed around the world, and people are looking for some fitness inspiration and lessons to join online.
There will be no perfect time than now to start online fitness classes. Many fitness coaches have started taking online classes; you can start by offering 1-on-1 home workouts to gain followers slowly and starting your own fitness watch online.
Read More– Top Digital Marketing Tools To Be A Step Ahead In The Game
Final Words:
Everyday trends, new innovations, and evergreen products, there are so many areas covered in this post to start a successful online business in 2021. The opportunities are endless, and you have so many niches to target.
We hope this post will help you make a profitable decision. If you have any suggestions about eCommerce business ideas, leave down a comment below.