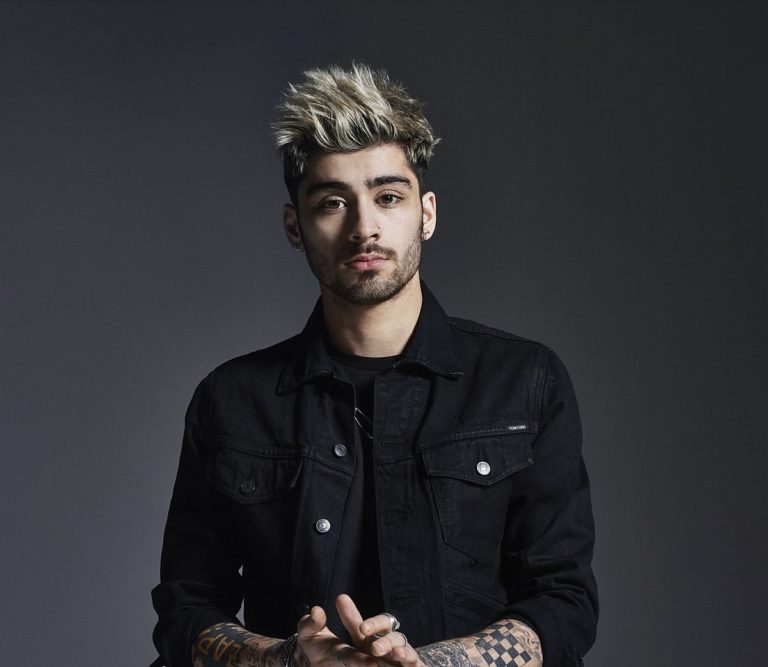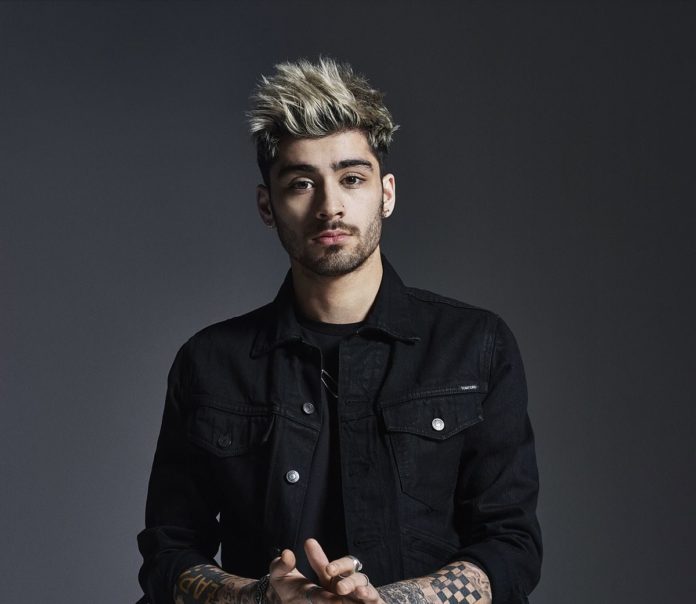 Zayn Malik, the member of the highly popular and successful band named as "one direction," turned into a successful solo artist. He is very serious about what he wears. Zayn Malik's style always cuts the edges of menswear trends because he is never afraid of experimenting with new things.
No matter if he is in a full Versace look at a Met gala or at any brand promotion, Zayn always manages to look awesome in every style. Due to zayn malik style and outfits, he got the "Most Stylish Man Of The Year" award in 2017.
Name- Zayn malik
Full name- zain javadd malik
Profession- singer, songwriter, actor, model, disc jockey
Date of birth- 12 January 1993
Age- 28 years
Born- Bradford, England, United Kingdom
Ethnicity- Pakistani and British
Zayn Malik is a popular English singer. He started his music career when he was just 17 years old. Zayn first appeared on the competition platform named as "The X factor." At this platform, he teamed up with four other male contestants to create the group act "one direction," which further became the most popular band in music history. However, in March 2015, Zayn left the band "one direction" and started making his solo albums.
Zayn malik's family
Father name- Yaser malik
Mother name- Trisha Brannan malik
Siblings- Waliyha malik, Safaa malik, Doniya malik
Girlfriend name- GiGi Hadid
Daughter name- Khai
Zayn belongs to an English and Pakistani family background as his father is English-Pakistani and his mother is English. Duniya is his elder sister, and waliyha and safaa are his younger sisters. Malik's family belongs to the Muslim faith.
Read more- Ariana Grande: As Beautiful As A Doll
Zayn physical appearance
Zayn Malik is a young man with a charming personality and unique dressing sense.
Height- 5 feet and 5 inches
Weight- 56 kg
Hair color- brown
Eye color- hazel brown
Zayn malik style
Zayn has never left a single chance of making fans go awestruck by his looks and style.
Let's check some of the zayn malik most popular outfits:
Shearling
A few months ago, Zayn released his new song vibez; in this song, he wore a shearling because, in the video, the weather and trees resemble the upcoming of cold snow.
This is the type of dress everyone should wear during cold weather because they are warm and give a classy look.
Almost everyone who is a fan of Zayn Malik probably watched the video of the song "better." In this song, Zayn is wearing an unbuttoned and untucked white shirt with navy blue pants and a navy blue coat.
You can also try this unbuttoned and untuck zayn malik outfit to look your best at any pool party.
Killer jacket
Malik wore a minty-green patchwork jacket by his designer choice for the Bode of 2020. Many people, including his band members and many other celebrities, appreciated his jacket.
For a cool and comfy look, this jacket can be the best option.
Dress like Matrix
In an event, Gigi and malik styled Keanu reeves' iconic costume just like Matrix. Malik wore an extra-long overcoat of satin, and Gigi wore an overcoat of lather. Also, they were wearing glossy black footwear.
Keanu Reeves's style in Matrix had already made fans go crazy, then Zayn recreating those looks worked like a cherry on top.
Roll Neck
As we already said, Zayn is very serious about his looks, which makes him the best-dressed member of "one direction." When he went to watch Hadid walk-in tom ford's NYFW show, he wore a three-piece with a rollneck t-shirt, and in this unique outfit, he was looking classy just like always.
So, if you are planning to go for a date or for any big event, this rollneck outfit of Zayn can be a good option to go for.
Lather
When it comes to a leather blazer, many people do want to wear it, but Zayn was recently spotted wearing a leather blazer with a printed t-shirt and pants, and he was looking simply awesome.
Zayn's look inspires everybody to try lather clothes when trying to look cool.
Overcoat
Zayn wore a black and white three-piece and a Joseph overcoat. He also carried specs with this outfit, and the whole dress was looking very cool and classy.
Dress like Hogwarts
For attending Paris fashion week, Zayn malik style like the Slytherin member Draco Malfoy. He wore pants with a crisp white shirt with a Slytherin coat.
If you are a fan of harry potter and Slytherin and want to dress like them, then Zayn's Slytherin outfit will be a great choice.
These are some of the famous and great Zayn outfits. So, if you also want to dress like zayn malik, you can try the above outfit ideas.
Read more- Marvel Legend Thor- Everything About God Of Storm
Fun facts about Zayn Malik
Following are some fun facts about Zayn that will help you to know more secrets of zayn malik:
Zayn, also known as zaddy and baba
Drawing, dancing, and reading are the hobbies of Zayn.
The favorite food of Zayn is chicken and Indian food.
Zayn's favorite book is Harry potter.
NSYNC is his favorite band
His favorite artist is Niall, Chris brown.
Zayn's Favorite color is black.
He loves lions as a wild animals.
His zodiac sign is Capricorn.
Zayn means "beautiful" in Arabic.
Both his ears are pierced.
The first time he kissed was when he turned 10 years old
Before X factor, he never been on an airplane
His pet a dog named as Boris and four cats named as Rolo, Tom, lolo, and lily
His favorite pokemon is oshawott
Until now, he did not reveal his daughter's face.
Famous zayn malik quotes
"Fans aren't just fans… they're part of my family."
"I wouldn't change anything because I love my life."
"In life, we always fall for the person who will never fall for us, always want things we can't have, and say things we shouldn't."
"Life isn't a music player where you choose what's being played; it is a radio where you have to enjoy what's being played."
"My trademark saying is probably VAS HAPPENING?!"
"Everyone happens for a reason; learn it and move on."
"I would date a model, but I would rather marry a fan or a normal person."
"If people talk behind your back, it's because you're ahead of them."
"Me being who I am, I'm very straightforward. Everything is very black and white for me."
Final words
With his unique and awesome style, Zayn always manages to leave his fans awestruck. Whether he's carrying a common dressing style of wearing something experimental, Zayn always looks so good. To buy his merchandise you can buy them from www.inzayn.com
If you have any event like a wedding, party, or a date night, it's time for you to choose from above-mentioned outfit ideas. If you love Zayn Malik style and are a fan, then comment below with the pictures of Zayn's outfit you love the most.