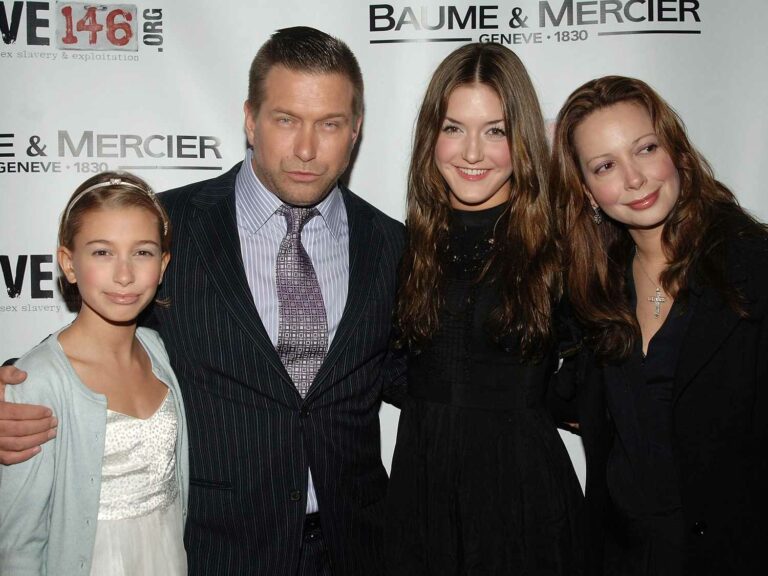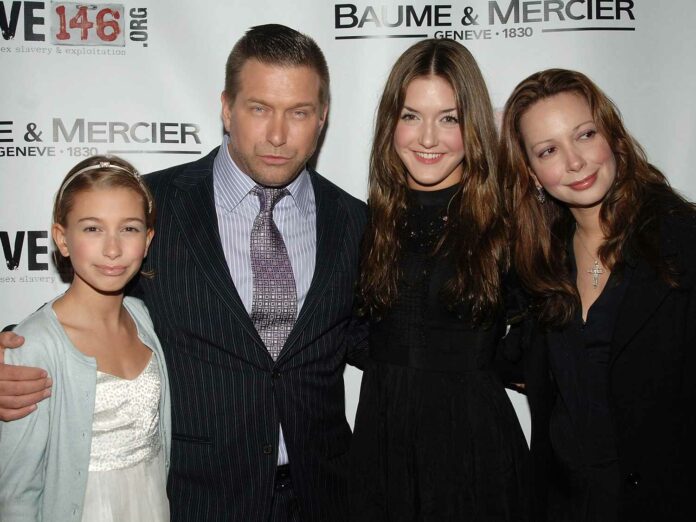 This article focuses on Hailey Bieber parents, Stephen and Kennya Baldwin, and their close-knit relationship. The couple tied the knot in 1990 and have celebrated more than 30 years together. Their first child, Alaia, was born in 1993, and Hailey completed the family when she was born on November 22, 1996.
Stephen is known for his work as an actor, while Kennya has pursued a career in graphic design. Kennya's father is the Grammy-winning musician Eumir Deodato. Hailey and her sister maintained a low profile despite their notable family backgrounds.
During their childhood, the two sisters occasionally attended events like red-carpet premieres. However, Hailey shared in a 2017 interview with a fashion magazine that they enjoyed a relaxed and ordinary upbringing. She explained, "That was always a reality, but because of how my parents raised my sister and me, that was always separate – that was Dad's work life. When we were home, we were just home, hanging out."
Hailey expresses her love and gratitude for her parents and their strong bond. She frequently posts heartfelt tributes to them on her Instagram account, especially on their birthdays and anniversaries.
In October 2015, she uploaded a black-and-white photograph of her parents, describing them as her role models in the caption. She wrote, "My parents are absolutely everything to me. They inspire me every day, and I only hope to have a marriage, friendship, and foundation like theirs one day. I wouldn't be who I am today without them."
In summary, Hailey Bieber holds her relationship with her parents, Stephen and Kennya Baldwin, in high regard, appreciating their enduring connection and the values they've instilled in her.
They met in 1987
Stephen and Kennya were both 19 years old when they first met during a bus ride in New York City in 1987. They exchanged their vows and officially became husband and wife in 1990, marking more than 30 years of togetherness.
In a conversation with Elle magazine in 2021, Hailey reflected on her parents' marriage and its influence on her perspective on love.
"I know there are moments when they can get on each other's nerves, but their love for each other is undeniable," she shared. "When I was younger and heard how they first met, it seemed like the most romantic tale ever. It's the kind of love story you dream about. It shaped my desire to consider marriage at a young age."
When Stephen was asked in a 2012 interview with CBS News about the secret to his enduring marriage, he emphasized the importance of forgiveness.
"I've had many young people inquire, 'You're the youngest Baldwin, and you've been married the longest. How does that work?'" he humorously responded. "The truth is, my wife is incredible. She puts up with me," he chuckled. "We're meant to be together. Above all, when those moments arise that can be irksome, you learn to let them go. That's the best approach."
So, Stephen and Kennya first connected as teenagers and officially tied the knot in 1990. They have enjoyed a happy marriage for over three decades. Hailey deeply admires their love story, and her father, Stephen, believes that forgiveness is the key to their long-lasting relationship.
They have two children.
Stephen and Kennya experienced parenthood for the first time when they welcomed their daughter Alaia Baldwin on January 23, 1993, three years after they tied the knot. Their second daughter, Hailey Rhode Baldwin, was born on November 22, 1996.
Both sisters have chosen similar career paths and pursued professions as models. In a light-hearted manner, Stephen mentioned to CBS News that he probably should have anticipated this when he married a beautiful woman 22 years ago, jokingly saying, "I should have thought, 'Hmm, this might lead to something interesting down the line.' But the truth is, I feel incredibly fortunate. I have amazing kids."
Aside from their roles as proud parents, Stephen and Kennya have now become grandparents. Alaia and her husband, Andrew Aronow, welcomed their daughter, Iris Elle Aronow, into the world in 2020.
They gave their kids a normal childhood.
Even though the Baldwin brothers are no strangers to the public eye, Stephen and Kennya were determined to ensure their daughters had a regular and typical childhood. Hailey, in an interview with Vogue Arabia in December 2018, revealed that growing up away from the glitz and glamour of Hollywood allowed her to enjoy a private and ordinary life during her early years.
"The way they brought us up was completely separate from Hollywood, so we didn't have any showbiz elements in our home. I got to experience a regular childhood and teenage years," she recounted. "I didn't start gaining recognition until I was about 19."
Hailey explained, "There are certain 'normal' things I missed out on, like attending college, but working from 17 taught me valuable skills such as having a daily routine, being punctual, and taking responsibility. Many people don't develop these abilities until later in life."
She also emphasized the significance of maintaining a solid connection with her family, particularly in dealing with life in the spotlight, now that she has achieved fame in her own right.
"I've realized how important family is," she expressed. "Having a close-knit family has been a tremendous source of support for me in this industry. It's truly wonderful to have those strong bonds."
They are supportive of Hailey's career.
Although she had a relatively ordinary childhood, Hailey decided to follow in her father's footsteps and enter the entertainment industry. Her career as a model began in 2014 when she graced the runways for renowned brands like Versace and Moschino and became the face of campaigns for Miu Miu and Tommy Hilfiger.
Approximately two years into her modelling journey, Hailey shared with Access Hollywood that, even though her parents hadn't attended any of her shows, they wholeheartedly supported her chosen path.
"I'm not keen on having my parents at my shows. I don't believe they've ever been to one of my shows. Nevertheless, their support has always been unwavering," she stated. "One crucial lesson they impart about this industry is the importance of staying true to yourself. Specifically, my dad always encourages me to be authentically Hailey. I believe that's incredibly valuable."
Hailey asks them for relationship advice.
Hailey often turns to her parents for relationship advice. In the fourth episode of Justin Bieber: Seasons, a documentary series from 2020 about the pop star's life, Hailey shared that she reached out to her parents to discuss her decision to get engaged.
"I can recall calling my parents when we decided to get married, and I said, 'This is the moment I need you to step in if you think this is a bad idea,'" she reminisced. "Deep inside, I was certain it was what I wanted, but I wanted their immediate input, whether they felt like saying, 'Whoa, hold on, take a moment, give it 24 hours, or even a week.'"
She continued, saying, "And their response was, 'Honestly, we believe this is the right path for you, and we have faith in your judgment.' I thought, 'Alright.'"
During an appearance on the In Good Faith with Chelsea & Judah Smith podcast in 2021, Hailey also revealed that she sought advice from her mother during a challenging marriage to Justin Bieber.
"I remember calling her on multiple occasions, one specific time when we were in Brooklyn. I was calling her with tears in my eyes and said, 'I can't handle it. I don't think I can go on like this forever,'" she recounted.
Hailey went on to say, "I remember she was incredibly calm on the phone, and she said, 'This too shall pass, and you will be okay, and he will be healthy, and we are here to support you.'"
Hailey consulted Stephen before changing her last name.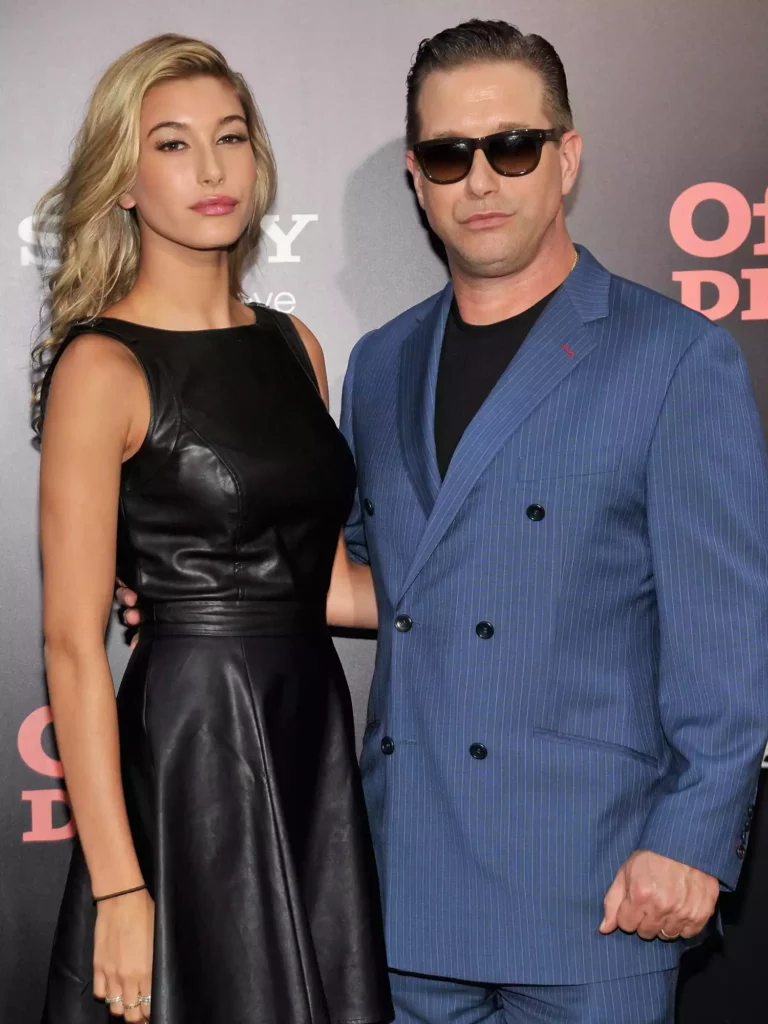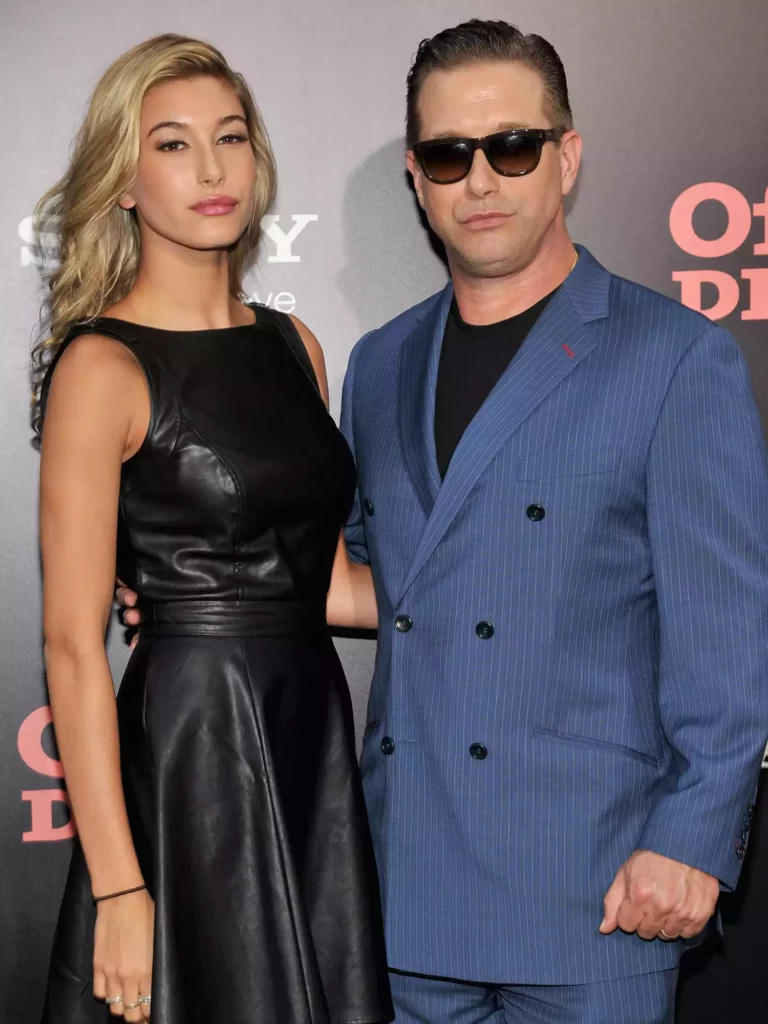 Besides seeking advice about her relationship, Hailey also talked with her father, Stephen, regarding changing her last name before making that significant decision. During an interview with Bustle in 2019, the model revealed that her father fully endorsed her choice to take on the last name "Bieber."
"I have immense pride in my family name," Hailey commented. "I come from a remarkable family with a storied history in this industry. When contemplating the change, I asked my dad if he would be bothered, and he responded, 'No! I'm wonderful with it. We love you. Everything is fine, and everyone still recognizes you as a Baldwin.' That's the truth!"
Even though her dad supported her choice, Hailey confessed that getting used to her married last name required adjustment.
"It did take some time to become accustomed to," she admitted. "It's unique and takes a bit of getting used to."
Stephen was open with his children about his addiction struggles.
Stephen didn't shy away from discussing his past struggles with drug and alcohol addiction with his two children. During an appearance on the Victoria's Secret Voices podcast in 2021, Hailey shared how her father's willingness to talk about his challenges helped her navigate Justin's journey towards sobriety.
"We have a history of addiction in my family, not just my dad but also many others on that side of the family who have faced various difficulties," she explained. "My dad was always very open about [his addiction], and I've always appreciated that."
Hailey continued, "I had a very close relationship with my dad. He consistently talked about why sobriety worked for him, why it was essential for us to be sober, and what signs of alcoholism and addictive behaviour looked like, as well as their origins."
Kennya taught Hailey about skincare.
Taking care of her skin has been an integral part of Hailey's self-care routine since her teenage years, and she attributes this habit to her mom and Grandma, who influenced her. In a conversation with Refinery29 in 2022, she highlighted the significance of beauty and wellness in her family.
"My mom hails from Brazil and has always been dedicated to self-care," she shared with the publication. "I've witnessed her taking meticulous care of her skin in the sun, using SPF daily, and moisturizing her skin. Growing up, my mom and my Grandma were deeply committed to skincare and beauty, and they passed that on to me."
During her appearance on The Run-Through with Vogue podcast, Hailey disclosed a skincare routine she inherited from her mother.
"I've never, ever gone to bed with makeup on because I consider that a major skincare faux pas," she emphasized. "No matter the circumstances, I'm always determined to locate warm water and a washcloth to remove my makeup."
She also pointed out that adhering to this disciplined routine is more straightforward with "clear-cut and convenient skincare," which inspired her approach to creating Rhode, her clean skincare brand. Her brand has now become a trusted choice for her mom and Grandma.
Read More: Meet Ice Spice Parents: A Look Into The Life Of Ice Spice Parents