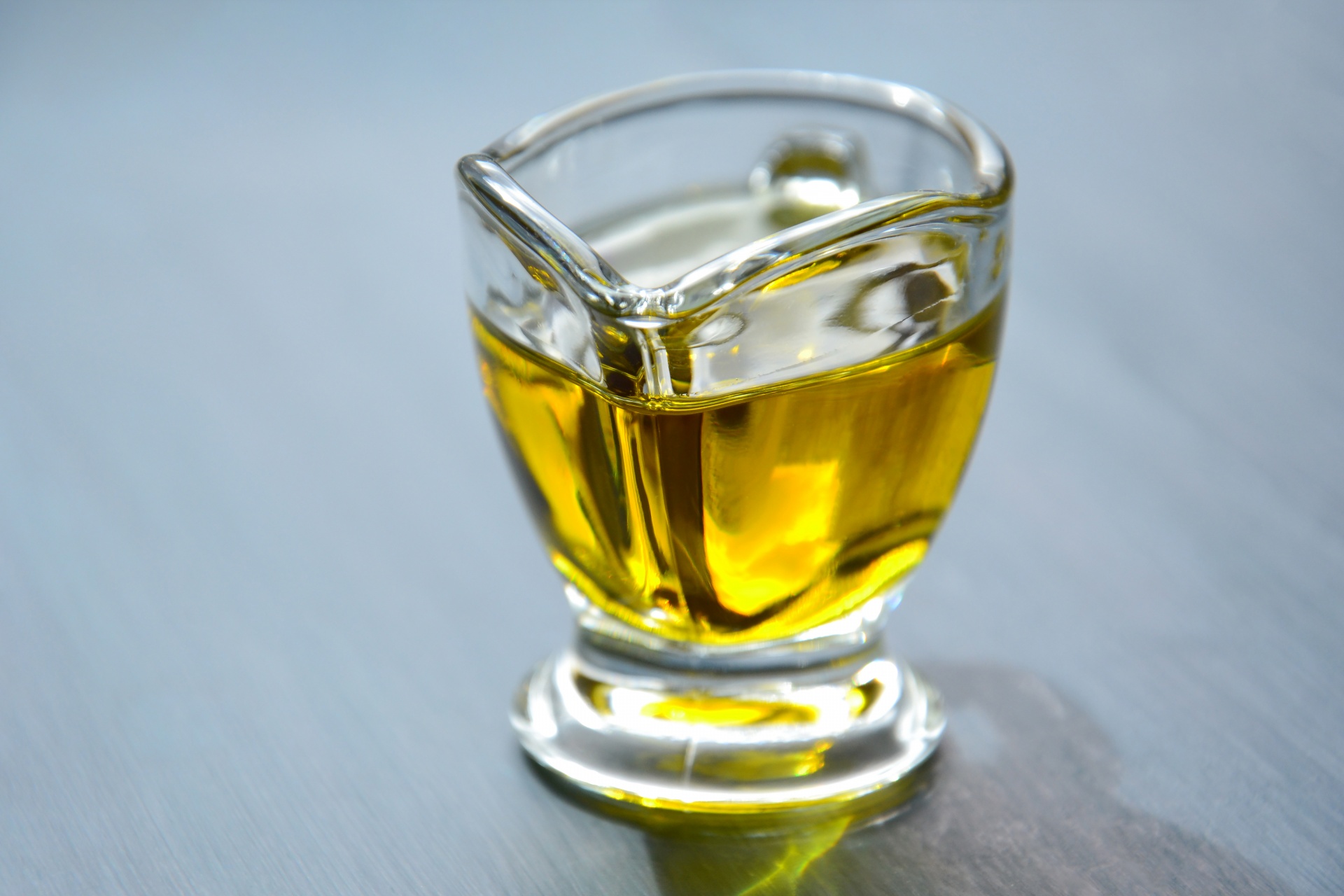 Wheat is no stranger in the kitchen, and wheat germ oil is one healthy item that should be in your kitchen too. Wheat germ oil is derived from the wheat kernel, and it has numerous benefits for health, skin, and hair.
In this article, we will explain what is wheat germ oil, its nutritional facts, benefits, and uses in detail.
What is Wheat Germ Oil?
Wheat germ is the part of the wheat kernel, which helps reproduce plants and spawn new wheat plants.
The wheat germ is removed from most wheat products, but it is the major nutritional component of whole grain wheat.
Wheat germ, along with husk, is removed from the refined wheat products to increase their shelf life.
Wheat germ is added to cereals, granolas, and cornbread and is also available raw. This is one of the most popular toppings in yogurt, fruit pies, and icecreams.
Wheat germ makes a healthy alternative to breadcrumbs in meatloaf and meatballs.
Wheat germ is also available in oil, gelcap, and liquid form. It is also used as food additives and nutritional supplements.
Wheat Germ Oil Nutrition Facts:
This nutritional information of wheat germ oil is provided by USDA in one tablespoon of oil.
Calories: 120
Fat: 14g
Sodium: 0mg
Carbohydrates: 0g
Fiber: 0g
Sugars: 0g
Protein: 0g
Carbs in Wheat Germ Oil
Wheat germ oil has absolutely 0 carbs, which means there is no presence of sugar, fiber, and starch.
The glycemic index of wheat germ oil is zero. This means that the oil has no effect on the blood sugar levels.
NOTE
Food with GI below 55 is considered as low glycemic foods.
Fats in Wheat Germ Oil
The healthy fat in wheat germ oil makes it popular among beauty buffs and healthy eaters; wheat germ oil contains polyunsaturated fat, which is good fat. It boosts heart health.
Protein in Wheat Germ Oil
Wheat germ oil has zero protein content. However, some healthy eaters mix in wheat germ oil in yogurt, protein smoothies, and marinades to take advantage of healthy fats.
Micronutrients in Wheat Germ Oil
You get 135 percent of daily vitamin E intake with a single serving of wheat germ oil.
Vitamin E is an antioxidant that neutralizes the harmful radicals in the body and protects against Alzheimer's disease or prostate cancer.
The single-serving also provides vitamin K in small quantity which is also essential for blood clotting in the body.
Wheat Germ Oil Health Benefits
The healthy fats of wheat germ oil are the source of health benefits. All types of fat are energy-dense. This means that more calories per gram, as compared to carbohydrates or protein.
Protein and carbohydrates provide four calories in every gram, whereas fat provides nine calories. Therefore you must consume fats in moderation if you are planning on weight loss or maintaining a healthy weight.
Hair and Skin Benefits
Beauty enthusiasts love to use wheat germ oil to reap its benefits. It helps to fight hair loss, dry skin, dandruff, lice, wrinkles, and premature aging.
You need to use the wheat germ oil topically to get its benefits. Massage it into the skin or scarf, or you can even mix it in your shampoo and conditioner.
Let us learn about the benefits and uses of Wheat Germ oil in Detail:
6 Incredible Wheat Germ Oil Benefits
1.

A Rich Source of Antioxidants
Wheat germ oil is a good source of vitamin E, which is known as a powerful antioxidant.
Wheat germ comes from the wheat kernel, and it also has 23 other nutrients, including Vitamin A, B, D.
These vitamins function together to benefit the skin and body.
2.

A Great Face Cleanser
Wheat germ oil is a natural oil that has face cleansing properties.
It seals the moisture and also controls the excess production of sebum, which is the major cause of acne, pimples, etc. wheat germ oil does not clog pores as it is non-comedogenic.
You can add a few drops of wheat germ oil in face masks. You can also massage a few drops of oil on your face gently.
3.

Lowers Cholesterol
Wheat germ oil is loaded in Octacosanol, a long-chain fatty acid that boosts physical performances including stamina, and strength.
Wheat germ oil may also help in reducing cholesterol levels. It is a rich source of Omega-3 fatty acids that regulate the nervous system.
4.

Treats Skin Scars
Because of the Vitamin E content, wheat germ oil builds collagen, which provides the skin strength and structure. Wheat germ oil heals, repairs, and prevents scarring.
Regular usage can completely banish the scars.
Wheat germ oil also contains vitamin D and fatty acids, which help heal dry and cracked skin and give an even tone.
NOTE
Use 100% organic and cold-pressed wheat germ oil to get the most nutritional content.
5.

Acts as a Hair Nourisher
Wheat germ oil has numerous benefits in maintaining the health of your hair. It contains linoleic acid, which acts as a hair nourisher.
Always use wheat germ oil in a 10:1 ratio with other carrier oil like olive oil and sesame oil.
Massage the scalp properly and keep it for 1-2 hours or overnight before shampoo.
6.

Has Anti-Ageing Properties
Being a good source of Folic, B6, and E, wheat germ oil has anti-aging benefits for the skin. It can help in fighting many skin problems like eczema, dry skin, and psoriasis.
Vitamin B helps in repairing tissue damage and boost tissue growth.
NOTE
Wheat germ oil should be consumed in small quantities. You can drizzle it on salads, pasta but do not use it for deep frying.
Side Effects and Allergic Reaction with Wheat Germ Oil:
Some people can experience allergic reactions with the use of wheat germ oil. Vitamin E can cause a skin reaction, inflammation, or dermatitis in some cases.
If you are allergic to wheat, you should avoid the use of wheat germ oil.
The symptoms of allergy can range from mild to severe like hives, anaphylaxis. Allergic reactions can be unpredictable.
PRO TIP
Test the oil on a small area of the skin before using it on the whole body or face.
Final Words By

Fix The Life
Wheat germ oil is derived from wheat germ, which is a part of the wheat kernel. Beauty buffs use wheat germ oil to improve their skin and hair.
Health enthusiasts use wheat gem oil because of its nutritional content and good fatty acids presence.
Wheat germ oil is used to repair and moisturize skin and hair because of the presence of Vitamin E, A, B, and D.
It is also a good source of healthy fats. You can consume it by mixing it in smoothies, shakes, salads, cereals, and pudding.
Wheat germ oil has many benefits; however, it can also cause a skin reaction in some rare cases. It is best to test on a small skin area before using it on the whole body. If you are allergic to wheat, then you should avoid using wheat germ oil.