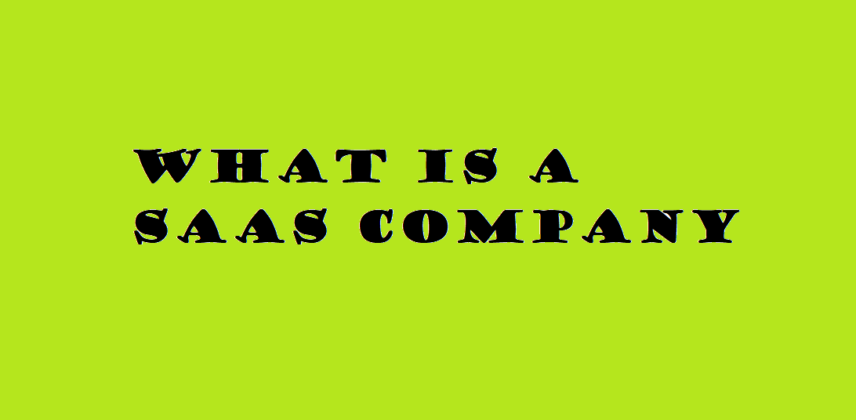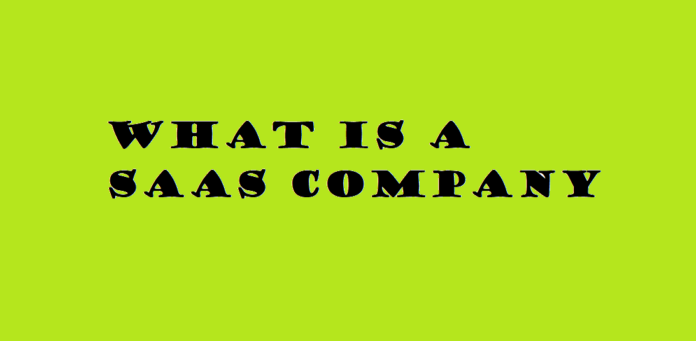 What is a SaaS company? Nowadays, consumers and companies widely use SaaS (Software as a Service). From streaming movies on Netflix to conducting online meetings on Zoom, SaaS has become an integral part of people's daily lives. As businesses grow, they increasingly use SaaS to meet their expanding requirements.
Even small companies are adopting the SaaS business model to achieve scalability and facilitate their growth. SaaS is anticipated to become even more popular in the coming years.
How Does a SaaS Company Work?
To begin with, let's delve into the fundamentals of SaaS. Software as a Service refers to a delivery model where SoftwareSoftware is owned, managed, and provided by an external entity.
Typically, SaaS applications can be accessed through a web browser, and all customer data is stored on cloud infrastructure. Therefore, customers don't need their own data centres or in-house applications.
The advantage of SaaS is that customers can access their data anywhere worldwide, as long as they have a reliable internet connection. Additionally, many SaaS providers offer mobile apps to their customers.
SaaS providers typically offer payment options such as pay-as-you-go, subscription fees, or licensing models. Depending on the SaaS platform, customers can access various business tools.
For example, some platforms like Shopify offer e-commerce hosting, while others like Salesforce offer cloud-based customer relationship management (CRM) solutions.
After understanding the fundamentals, let's delve into the workings of SoftwareSoftware as a Service. A SaaS website or provider offers cloud services to its clients, hosting the user's data via the Internet.
The responsibility of updating and maintaining servers falls on the service providers, who also perform any essential software updates to the platform.
SaaS applications often have a multi-tenant architecture where multiple companies can share a server or use the same database.
This can be a cost-effective solution for startups and small businesses looking for a better pricing structure and reduced maintenance costs.
SaaS solutions are designed to be scalable, allowing companies to increase their online storage and enhance the customer experience.
Types of SaaS Companies
To access the SoftwareSoftware provided on an external server, users of the SoftwareSoftware as a Service licensing model must pay a recurring charge or subscription fee.
SaaS software encompasses many functions, including web development, content creation, human resource management, email marketing, and file-sharing solutions.
To be considered a SaaS provider, the software company must be available on the Internet without needing installation.
As long as the provider hosts customer applications and makes them available online, any business can be considered a SaaS company according to this broad definition.
To provide instances of SaaS, some people point to Netflix as a SaaS business. It utilizes a subscription-based model, where users pay for on-demand access to video content from the Internet.
Although Netflix permits the range to be downloaded, most users stream the videos without requiring hardware installation.
In terms of being categorized as a SaaS company, Facebook is on the edge.
While it is a social media platform that does not require installation and can be accessed from any device with an internet connection, there is debate among cloud experts as to whether it qualifies as a SaaS messaging service and social media site. Additionally, users can scale it for data storage.
Google Workspace is a prime example of a well-defined SaaS company. Its application runs on a cloud computing model, similar to other file storage applications.
Google Drive provides external storage for users' files, including photos and videos. The platform's features can be accessed online from any mobile device or desktop computer.
Google Workspace offers multiple pricing plans, allowing customers to choose the proper storage solutions for their specific requirements.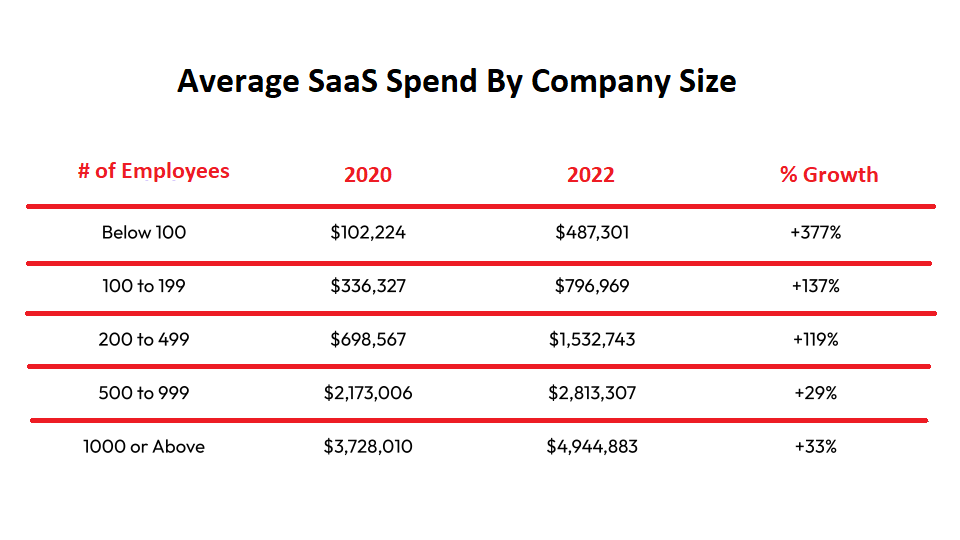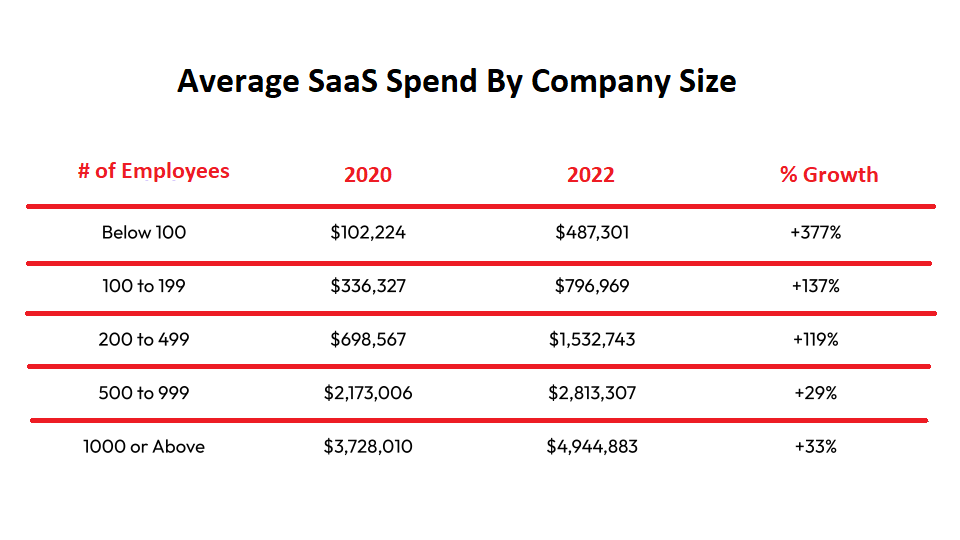 Benefits and Risks of a SaaS Model
By switching to a SaaS business model, a company can enjoy improved customer and supplier benefits compared to traditional software installation.
With this approach, users pay a regular fee to access SoftwareSoftware hosted on a cloud infrastructure. SaaS allows businesses to conduct their operations entirely online without the need to invest in traditional hardware.
This is especially beneficial for business owners who require IT solutions but are hesitant to invest significantly in hardware. For instance, by using Zendesk for customer support, a company can eliminate the need to develop an in-house software solution.
To determine which companies would be suitable for the SaaS model, businesses that provide customer-oriented products should consider it.
Companies with specific applications, management software, or email marketing resources can view SaaS. Generally, businesses that offer their customers a wide range of features are the most compatible with the SaaS model.
The SaaS business model offers a significant advantage in generating recurring income. This model is well-suited for businesses that provide services through subscription plans.
Scalability and customization options are crucial factors that can benefit such companies.
Let's examine the advantages and disadvantages of the SaaS business model.
Small-to-medium enterprises and startups can benefit significantly from the cost-effectiveness of the SaaS model. SaaS can be a better choice for businesses that need to support multiple operating systems than traditional software installations.
Additionally, the software must be designed to work on various devices. SaaS services are backed by web browsers, making them a convenient option.
When services are easily accessible to customers, businesses can foster loyalty and improve customer retention.
SaaS software, accessed without needing installation, provides a seamless experience for customers more inclined to integrate the SoftwareSoftware into their daily workflows.
To provide customers with free trials or "freemium" services, SaaS providers are an excellent choice for businesses. This digital SaaS marketing strategy can help turn potential clients into loyal customers of their services.
Additionally, adding new features is easier with the help of SaaS, as companies can roll out updates to their customers without disrupting their services.
Although SaaS appears to be an attractive option for businesses, some drawbacks exist. The SaaS business model is only suitable if it aligns with the company's financial situation and product offerings.
Regrettably, setting up the SaaS platform requires a significant upfront investment. The cost of maintenance and hosting can be prohibitively expensive for startups.
Moreover, it may take time for a business to build a sizable customer base that can benefit from SaaS services.
A company needs a team proficient in UI design and web development to introduce a SaaS product. These professionals can fine-tune the SaaS software if any usability issues arise.
The SaaS industry is highly competitive, and new entrants face significant challenges. To succeed, startups must differentiate themselves from their competitors.
Some businesses may achieve this goal by launching an effective marketing campaign to increase their visibility.
Integrating SaaS into their services can also help companies to enhance their SEO services and attract more customers. This approach can improve customer engagement and drive traffic to their website.
How Does a SaaS Company Differ From a Software Company?
The differences between SaaS and traditional SoftwareSoftware are numerous, and in most cases, the advantages benefit both users and providers.
Accessibility is a priority for customers, and cloud- and internet-based applications are typically designed to be multiplatform.
SaaS providers offer low-maintenance services that remote and in-house teams can access. SaaS can be an excellent option for those looking to replace their on-site servers but still require a licensed software storage solution.
To ensure continuity of operations during disasters, SaaS companies offer excellent backup and recovery options. Their cloud-based infrastructure allows businesses to store their data securely and access it in case of hardware failure.
Users can easily set up backup schedules, and SaaS systems can perform backups automatically. This approach is more reliable than traditional Software and provides additional user data security.
SaaS has limitations and may not be the best fit for every company. Certain situations may require human intervention for software support, which may not be possible with a SaaS platform.
Moreover, businesses that do not have a well-established customer base may find it challenging to transition to SaaS. Traditional software may be a better choice until the company identifies its target audience.
To fully benefit from the SaaS model, a company's SoftwareSoftware must already have a significant following and the potential for recurring revenue.
Adobe was one such company that successfully transitioned from a licensed, standalone product to a cloud-based subscription model.
To remain competitive, SaaS providers must regularly update and upgrade their systems, which can impact users and developers.
Customers become accustomed to using a company's SaaS services and expect a constantly improving product. However, some vendors may hesitate to invest time and money into continually updating their products.
In addition, modifying the frequent back-end processes and APIs could have unforeseen impacts, particularly for customers who rely on integrating SaaS platforms.
Many companies choose SaaS solutions for ease and speed, but these solutions can also add complexity and slow down operations, leaving users without a convenient option.
Traditional software companies may be a better fit than SaaS in such cases.
Top SaaS Companies List
SaaS software providers are typically classified into business-to-business (B2B SaaS) and business-to-consumer (B2C SaaS).
B2B SaaS companies cater to the needs of organizations in their daily operations, whereas B2C SaaS caters to individual users. Let's examine the most rapidly expanding SaaS companies.
Microsoft, a long-time leader in business technology, is also a significant player in the SaaS industry. Its Office 365 subscription service has surpassed the sales of its traditional software packages.
With a focus on client onboarding, customer acquisition, and retention, Microsoft has become a robust enterprise software provider for businesses with a substantial customer base.
Hubspot has created cloud-hosted SoftwareSoftware that facilitates inbound marketing for companies, covering content management, website analytics, social media marketing, and search engine optimization.
Amazon Web Services is a major reseller of third-party vendor platform solutions, with its SaaS platform leading the pack. Moreover, Amazon provides a platform that enables businesses to construct their own SaaS applications.
Atlassian is an enterprise software company specializing in aiding software developers, content creators, and project managers in their product development efforts.
One of its unique offerings is Jira, a platform designed for project management and issue tracking.
Slack is a widely used collaboration tool that has enhanced its functionality since Salesforce acquired it. It provides remote teams with messaging capabilities, search functionality, and archiving tools, making it a robust collaborative SaaS platform.
To obtain a cloud-based email marketing solution, Mailchimp is worth considering. This SaaS offers complete solutions for creating and administering marketing campaigns and mailing lists.
It helps businesses add contacts from other CRM tools to develop new mailing lists. Mailchimp also provides analytical services and collaborates with Google Analytics.
RingCentral provides communication solutions for businesses of different sizes. The company's portfolio includes messaging services and video capabilities that enable organizations to communicate internally.
Paychex, a payment and financial SaaS provider, has utilized its SaaS business model to prevent customer churn since the 1970s. Paychex offers human resources, payroll, and outsourcing solutions to small-to-medium businesses.
The company has provided these SaaS services since 2013 to retain its customers.
Businesses should consider their size and customer reach to determine if SaaS is the appropriate option. While SaaS can be advantageous, it may only suit some organizations.
Saas Company – Key Takeaways
SaaS (Software as a Service) is widely used by consumers and businesses, from streaming movies on Netflix to conducting online meetings on Zoom.
SaaS refers to a delivery model where the software is owned, managed, and provided by an external entity and can be accessed through a web browser.
SaaS providers offer payment options such as pay-as-you-go, subscription fees, or licensing models, and customers can access various business tools depending on the platform.
SaaS applications often have a multi-tenant architecture where multiple companies can share a server or use the same database.
To be considered a SaaS provider, the software company must be available on the Internet without needing installation.
SaaS benefits include improved customer and supplier benefits, cost-effectiveness, scalability, and generating recurring income.
SaaS risks include security concerns, limited customization, and provider infrastructure dependency.
ALSO READ:
Importance of SaaS Spend for Remote Companies
Living Trust vs. Will : What is The Difference?