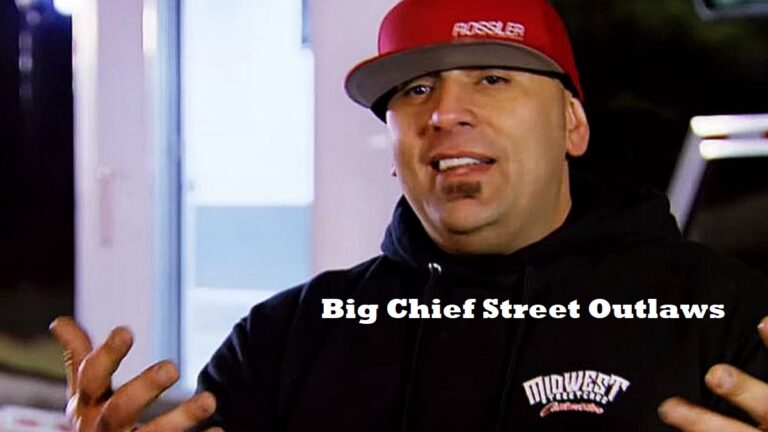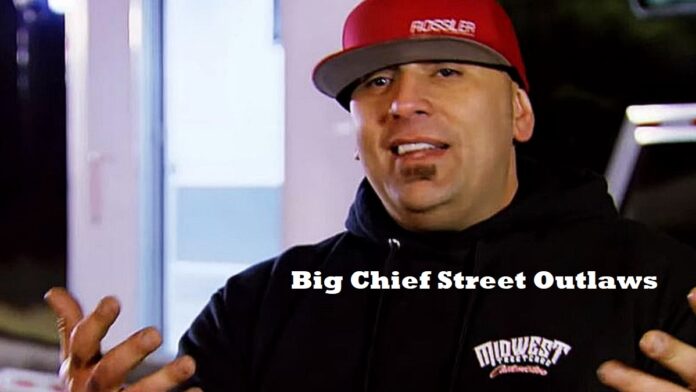 What Happened To Big Chief On 'Street Outlaws?'– Big Chief, who is a well-known racer, is no longer on the popular TV show "Street Outlaws." This show is famous for its exciting street races where skilled drivers compete to win.
Big Chief was a favorite among fans, and his sudden absence has left people wondering why he's not on the show anymore.
"Street Outlaws" first appeared on the Discovery Channel in 2013, and it became incredibly popular, attracting racing fans and thrill-seekers. At the center of the show is Justin Shearer, also known as "Big Chief." He is known for his competitive spirit and great hosting skills, making him a key part of the show's success.
But Big Chief is not just a host; he's an amazing racer too. He constantly pushes himself and challenges other racers, leaving them impressed. He embodies the spirit of "Street Outlaws," and fans have grown to love him.
There are rumors about why he left the show, and fans are curious about where he is and what happened. It's time to find out the real story behind his absence.
What Happened To Big Chief?
Big Chief has been on the show for a long time but has taken breaks before. Once, he decided to spend more time with his family.
His last break happened because of a bad car crash. When he was racing against Brian Chucky Davis, Big Chief lost control of his car and had a serious accident. He got hurt badly, including damage to his spine, and had to take a long time to get better.
Now, it looks like Big Chief is not on Street Outlaws because he didn't like how the people who make the show were choosing racers. They had a rule where winners of certain races before the show could get on Street Outlaws. Big Chief noticed that many Street Outlaws: Memphis racers were getting picked, but not others.
Big Chief didn't agree with this rule. He thought it wasn't fair that some racers got chances while others didn't.
Is Big Chief Returning to Street Outlaws?
The future of Big Chief on Street Outlaws is uncertain right now. He has made it clear that he doesn't regret leaving the show and hasn't officially said if he's coming back. Fans are eagerly waiting for news about a possible return, but there hasn't been an official announcement yet.
In April 2022, Big Chief talked about why he left Street Outlaws in a YouTube video. He explained that he once raced for the 405 show and was asked to stay longer for more filming. Sadly, his car had some problems during this time, and it took eight months to fix. Although he was excited about being on "America's List," a spin-off show, he also mentioned that some racing rules needed to change.
Big Chief left Street Outlaws because he wanted to stick to his style of racing, even if it meant not being on the show. He said that his life revolves around street racing, and he was willing to spend time and money to improve his car.
In short, Big Chief's decision to leave Street Outlaws wasn't because he wasn't good enough or didn't like it anymore. It was because he wanted to do things his way. We don't know if he'll return to the show, so fans will have to wait and see if he returns to street racing and our TV screens.
What Is Big Chief Doing Now?
Since leaving Street Outlaws, Big Chief has been focusing on his business, Midwest Street Cars. Instead of being on TV, you can often find him on YouTube. He makes videos showing how he builds cars, tests them on the track, and even races on the streets.
In one of his recent videos called "Chief is Making Some Changes to The Crow & Testing Caddy Jack!" he shares his work on making his cars better.
It's clear that Big Chief still loves cars and racing a lot. He's using his knowledge and excitement for cars in his projects. Through his YouTube videos, he lets fans see what he's doing with cars and racing, even outside Street Outlaws.
Recommendation
Is Country Music Legend Alan Jackson Dead At 64? New Death Hoax
Ice Spice's Ass: Natural Beauty or Cosmetic Controversy?
Sugarhill Ddot Age: Height, Net Worth, Real Name
YOUNG MAZINO AGE, HEIGHT, WIKI BIO, NET WORTH, GIRLFRIEND,…
MF DOOM Cause Of Death Is Now Public
The Shocking Truth Behind Johnny Depp Weight Gain
Most Beautiful Women In The World
Some FAQs
Q1: What does Big Chief do for a living?
A1: Big Chief works as a race car driver.
Q2: Is Big Chief still involved in competitive racing after leaving "Street Outlaws"?
A2: Yes, Big Chief continues to be actively involved in competitive racing. He often participates in street races and other racing events, which he documents on his YouTube channel. His love for racing and cars remains a central part of his life even after leaving the show.
Q3: Why is Big Chief no longer on "Street Outlaws"?
A3: Big Chief is no longer on "Street Outlaws" because he disagreed with how the show's producers were choosing racers. He believed that the selection process was unfair, favoring certain racers over others. As a result, he chose to leave the show to stick to his style of racing.
Q4: Did Big Chief leave "Street Outlaws" due to a bad car crash?
A4: Yes, a car crash was one of the reasons for Big Chief's absence from "Street Outlaws." He had a serious accident while racing against Brian Chucky Davis, resulting in significant injuries, including damage to his spine. This crash forced him to take a break from the show to recover.
Q5: Is Big Chief planning to return to "Street Outlaws" in the future?
A5: The future of Big Chief on "Street Outlaws" remains uncertain. He has not officially confirmed whether he will return to the show. While fans are eagerly waiting for news about a possible return, there hasn't been an official announcement yet.
Conclusion
This article aimed to tell you what happened to Big Chief on 'Street Outlaws.' I hope the language in this post was easy to understand.