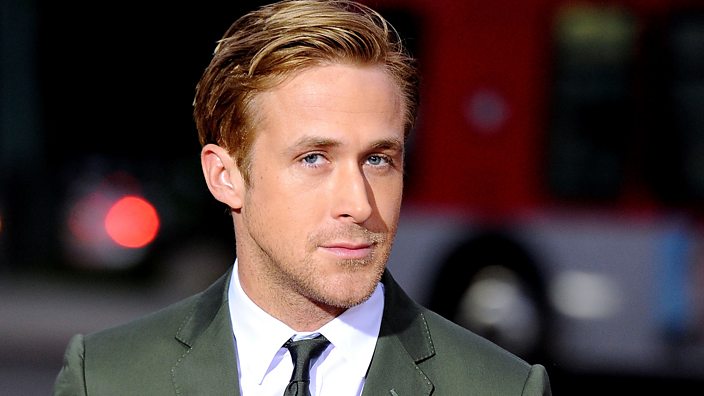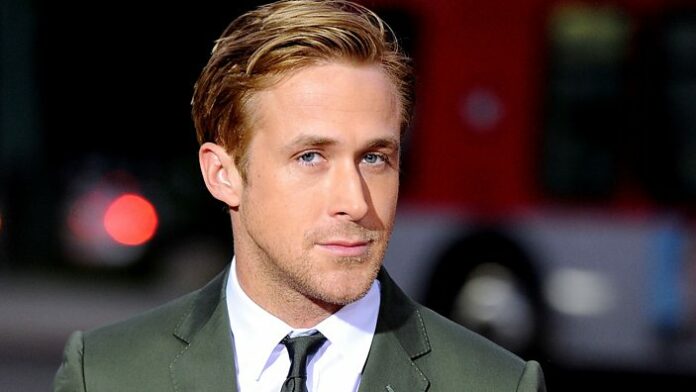 "If I have any particular appeal to women, maybe it's because I listen more than other guys do and appreciate how they think and feel about things," says Ryan Gosling. Though he's not a conventional stunner or a brute, according to polls, the majority of women would love to lure this lanky blond with his ironic squint as their lover.
However, his status as a ladies' man isn't obvious: Ryan Gosling is as selective in his choice of companions as he is in his choice of roles. In this article, we recollect his romantic affiliations.
Sandra Bullock
2002-2003
The short-lived but tumultuous romance between a youthful 21-year-old Gosling and the already famous 38-year-old Sandra Bullock started with "Murder by Numbers."
On screen, their relationship depicted the clash between a police officer and a suspect. The spark between the actors ignited during the sole seduction scene in the plot when Gosling's character, a juvenile delinquent, tries to seduce the law enforcer (Bullock).
According to Zoomboola.com, the actress remembered Gosling's improvisation: "He said: 'Please, don't be angry with me when the scene ends.' It was exciting and pleasing. I liked it." Later, the actor admitted that he had been dreaming about Bullock since their encounter: "Don't say I'm in love with her – I'm enchanted by her."
The intellectual Bullock appreciated the restrained charm of the promising newcomer, but after a year, the couple separated: Gosling began filming "The Notebook" – a work that played a key role both in his career and personal life.
Rachel McAdams
2004-2007, 2008
The tear-jerking melodrama about love till death, awarded numerous prizes (even dubious ones such as "Best Kiss" and "Best On-Screen Chemistry"), had a romantic sequel in the lives of the lead actors – Gosling and Rachel McAdams.
However, during the filming, the convincing on-screen passion of the main characters was more a result of acting talent than chemistry sparked on set: in real life, Rachel and Ryan couldn't stand each other.
During the shoot, they had blazing rows – to the point where Gosling asked the director to replace McAdams with another actress.
Fortunately for everyone, he did not oblige. From hatred to love is but one step: from there, events took a more romantic turn, and by the end of filming, the actors started dating.
Passion over three years, painful breakups and reunions – with Rachel McAdams, the actor had his most prolonged relationship.
Unfortunately, in time, they exhausted each other, and the actors parted as friends.
In many interviews, Gosling confessed that Rachel was the woman of his life, his muse, a standard of beauty, and his best friend. He referred to meeting her as one of the best events in his life.
Kat Dennings, Blake Lively, Olivia Wilde
2009; 2010; 2010
The next two years, the "hottest bachelor in Hollywood" (as tabloid People labeled Gosling), were spent, as they say, in search. The actor was attributed with affairs with many of his colleagues.
First, Kat Dennings, who was seen on a date with Gosling in Disneyland, then Blake Lively (although the only confirmation of her relationship with the actor were witness statements, and soon another Ryan came into Lively's life).
That same year at the Golden Globes, Gosling paid a lot of attention to Olivia Wilde, which sparked new rumors.
His duet with Emma Stone, with whom Gosling twice played a love interest – in the films "Crazy, Stupid, Love" and "Gangster Squad," was also actively discussed, but never grew beyond the screen.
Eva Mendes
From 2011 to the present
The latest and, we hope, durable love union has formed for Ryan Gosling with the sultry Eva Mendes.
In the best traditions of cinema, their on-screen love in "The Place Beyond the Pines" spilled over into their off-screen lives. The fact that the chosen one turned out to be older than the actor was also nothing new.
Carefully guarding their personal lives, Gosling and Mendes made no comments on their relationship or, moreover, their plans. Skeptics never believed that this relationship would result in anything serious.
At some point, Eva stopped accompanying Ryan on the red carpets, she was also not in Cannes, where Gosling presented his directorial debut. There were no doubts – the stars had parted.
In reality, the relationship was awaiting a real happy ending: Mendes disappeared from sight due to pregnancy.
In 2014, the actress gave Gosling a firstborn – a daughter with a precious name Esmeralda Amada (translated from Spanish as "beloved emerald"), and in 2017 – a second daughter – Amada Lee Gosling.
In November 2022, fans noticed a new tattoo on Eva's wrist. The inscription "de Gosling" speaks of Eva's new status.
Since Mendes was raised in a Cuban family, the prefix "de" can only mean one thing: the actress took her husband's surname. This is why fans started to actively discuss Eva's new tattoo. 
Esmeralda and Amanda
Speaking of the "main women" in Gosling's life, one cannot fail to mention his daughters. Eva Mendes didn't plan on becoming a mother until she met Ryan Gosling (we totally understand her!).
The actress gave birth to her older daughter at 40, her younger one at 42, and she herself became a completely different person.
The star of the film "Holy Motors" called raising children the "most creative thing" she has ever been involved in. "I'm an actress, I was involved in fashion design, I was involved in various things.
But life with children is incomparable to anything else," she says about her daughters Esmeralda Amada and Amada Lee.
Mendes took a break in her career at the peak of her form – at the time of her first pregnancy she was a superstar. But she decided not to compromise and fully devote herself to motherhood.
"I feel like I'm back in my childhood," she explains. "My mom was always with me until I was 9, and the years spent with her shaped me as a person."
Here's what Gosling thinks about fatherhood:
Your whole life you hear what it's like to have kids, and all the clichés are true. I felt I knew that everything would be different, but until you experience that, there's no way to really know what people mean. I only know what it's like to have my kids. And in my situation, Eva's the dream mother, and they're dream babies, and it's like a dream that I'm having right now. I'm dreaming it all."
Recommendation
Who Is Archie Heaton? Know Everything About Charlie Heaton's Son
Did Bruce Willis die? What You Need to Know!
Who is Isla Moon? Viral Leaked Video And Her Social Media Accounts
Manti Te'o's Net Worth, Marital Status, Children, Age, Height