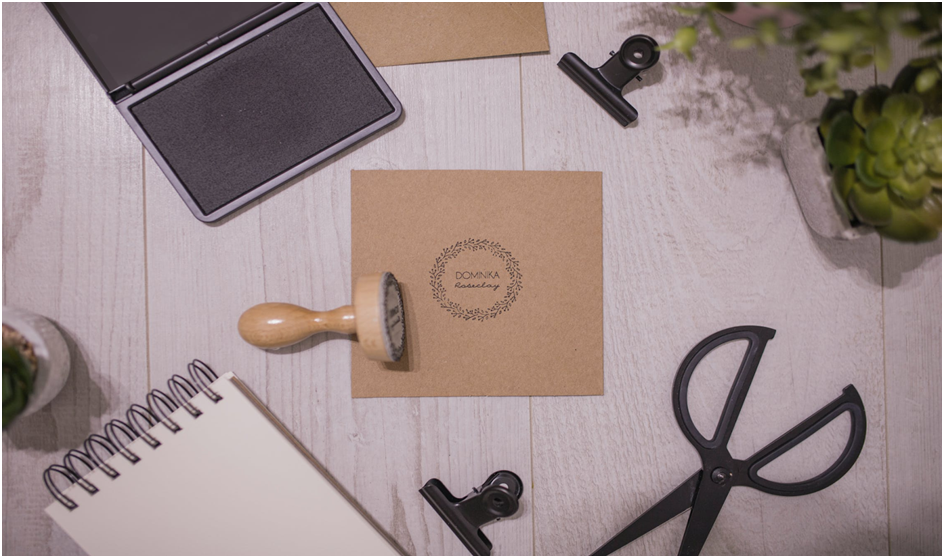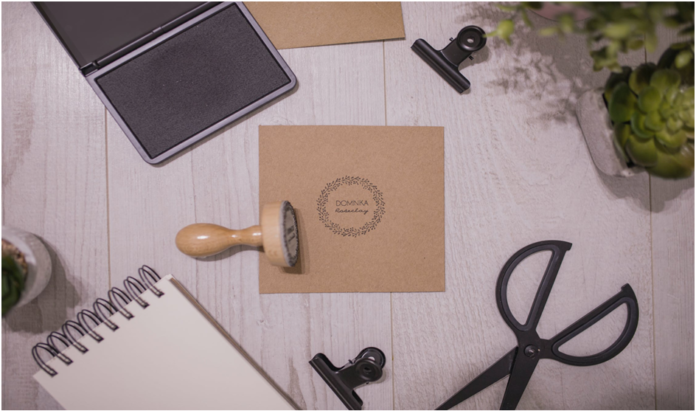 If you are a business owner, you know that you will need to put your signature on countless papers. How much time do you spend writing your business address? Sometimes, your employees get annoyed with the notes you leave because they cannot comprehend them or even find them.
So, having customized business stamps can reduce the time you spend writing your name on documents and help you organize all of the papers you get at the office. You are not even aware of the roles these stamps may have, and we have prepared some reasons why you need customized stamps if you are a business owner.
They Are the Timesaviors
One of the most important advantages is that custom-made business stamps have the leverage to save you a lot of time. Depending on the business, you may spend a lot of time filling out and signing various forms that, in the long run, can cost you all three: money, time, and productivity.
For instance, let us imagine that you are a lawyer. You will probably make about $50 an hour, and it takes approximately three seconds to sign your name.
Also, let us assume that you are signing over sixty documents a day, which means that at the end of the month, you will be losing over $500.
They Will Help You Out to Stay Organized
A great number of organizations are struggling to get their title and reputation nowadays and are trying to find the key to the locker and uncover the truth of how to do so. How do you stay on top of the game called business?
Well, one of the shortcuts for this is organization. The custom stamp can help you control the situation in your office. For instance, when your bills come to your office, and you sort them out, you can simply plaster one big "PAID" all over the paper.
Also, you can use old-fashioned date stamps similar to the ones used in libraries and add one more date all over the paper so you can know the exact date, or even create your own address stamp and add your address for easier transfer.
In addition, you can also put stamps on faxed papers, duplicate papers, and scanned papers so that it is easier for you to know how to dispose of them correctly.
They Are Great For Misunderstandings Prevention
Has it ever happened to you to scrabble down a note in a hurry, and when you come back to it and look at it again, you cannot comprehend a word written there?
If this was the case for you in some situations, then you know that your staff has no idea what you wanted to say either. Having the customized stamp under your belt will help you level up your notes and save some time.
If you ever discover the late invoices, you can simply stamp "late" over them, or if you have already gone through the document, you can put a giant "review" all over them.
Your staff will clearly understand the message you left and will deal with it in the appropriate way without thinking about the writing.
Saving Money Is Always the Top Priority
We have mentioned some ways in which the customized stamp can save you money on custom stationery and how it can save you some time as well.
But these can also be very helpful when it comes to customs forms. If your company is the one using the custom forms regularly, you are familiar with how expensive they may be to print.
In the beginning, it might not occur to you this way, but in the long run, it can be quite an investment.
You will use a lot of paper for full-page printing purposes when you really only need a couple of fields that are meant to be added at the bottom of the document.
The good thing is that you can actually customize your stamps in the shape of a sheet. This way, you will never really run out of the form you need the most.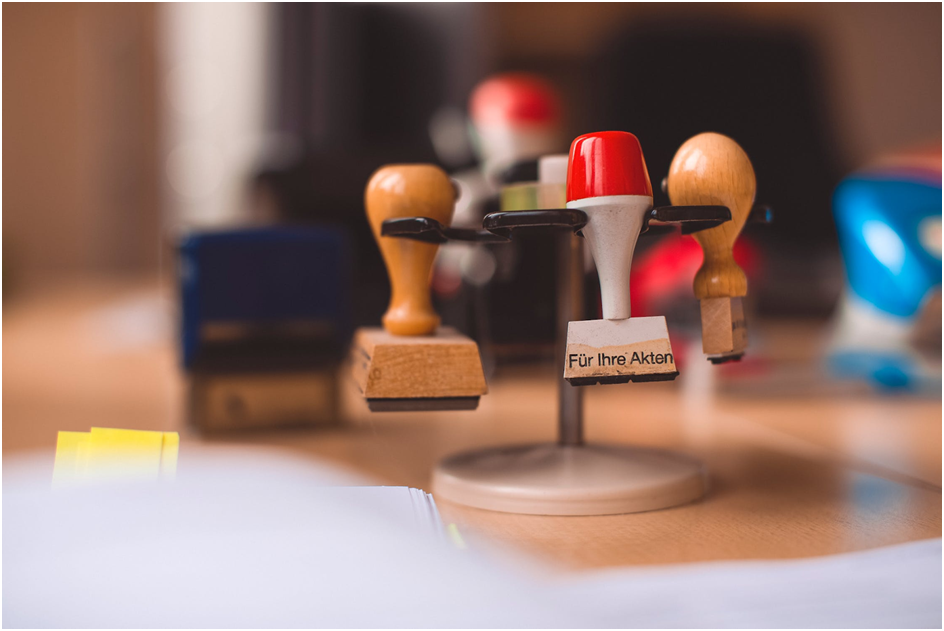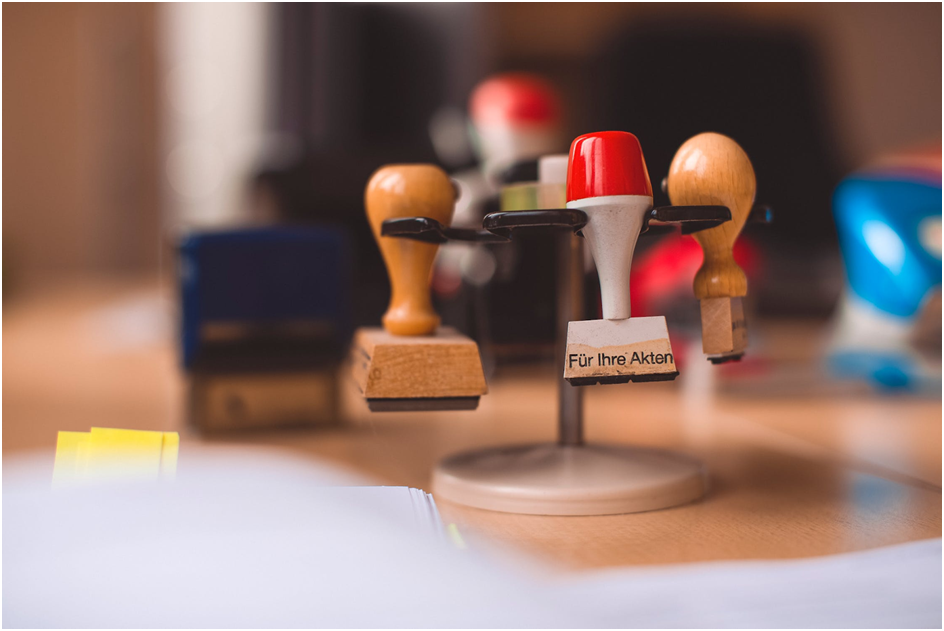 Creating Your Own Brand
Creating and maintaining a consistent brand is one of the most important parts of running a successful business.
It is a must for you to understand that your own brand is your personal identity card at the market, and it should be every part of your business, even the things you decide to put in your office.
But be practical when it comes to this part. Putting things into your office, such as customized envelopes and stationery, can be pretty complicated, and you will find yourself wondering what you need to do when you run out of this precious stationery.
In reality, a simple tool such as branded stamps can make it quite easy to add the brand to anything you desire and anything that comes into your office.
You can put it on the notes that go with the personal requests, on the envelopes, and even over the invoices.
You can also create cheap rubber bands with the phrases you want and ones with your personal brand so you can hand them out to the clients.
They Will Make You Look Quite Professional
The stamps are the reason your brand gives off the vibe of professionalism. Your public image is one of the things that have an enormous impact on what your customers choose and how they spend their money with you.
Simply scribbling addresses all over the cheap envelopes will send a message to your customers that they are not worth your money at all.
However, implementing your personalized stamps can make you look incredibly professional, and adding your personal stamp to the envelope or package will send a small message saying, "Thank you for working with us," which can be exceptionally precious to your customers.
Building your own brand is a long and complex procedure that may take you a lot of time and can result in slow progress. However, by putting in the work and adding a couple of carefully chosen details, such as a custom-made stamp, you will make your brand look more professional and will add to its functionality in various aspects.