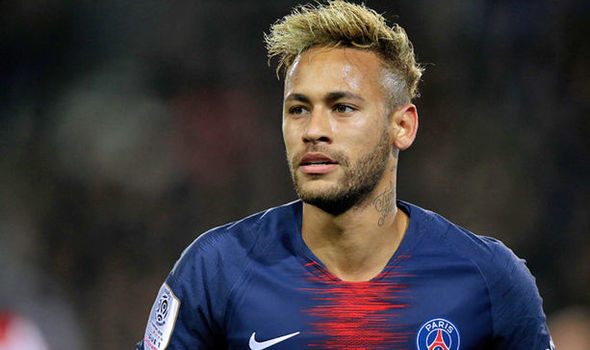 Neymar jr. net worth- $200 million
Salary- $78 million
Date of birth- February 5, 1992
Age- 29 years
Profession- professional football (soccer) player
Height- 5 ft 8 in (1.75 m)
Gender- male
Nationality- Brazil
Neymar jr. net worth and salary:
Neymar jr. is the most popular Brazilian professional football (soccer) player who has a net worth of $200 million and is famous in the whole world. He used to play football in the streets of Brazil and now he is the most popular football player in the world.
He played football for the teams such as Santos, Barcelona, and Paris Saint-Germain, and also he is a member of the Brazilian national team.
In 2017, Neymar jr. got the offer of a five-year contract with Paris Saint Germain, and he accepted the offer and signed the five-year contract. This contract made him the highest-paid soccer player in the world and perhaps the highest-paid athlete on the planet in terms of salary.
Neymar jr. earns a salary of $78 million from a club, and in addition, he earns $20-40 million per year from bonuses and endorsements.
In 2020, Neymar jr. earned $96 million- $78 from his salary and $18 from endorsements.
Read more- Know More About Lionel Messi Net Worth
Early life and career beginning of Neymar junior:
Early life:
The full name of Neymar junior. is "Neymar da silva santos", he was born in mogi das cruzes, são paulo, brazil on february 5th, 1992. When he was in childhood, he used to play soccer in the streets of Brazil and was well known in the neighborhood.
In 2003, he played in the youth ranks of the team Portuguesa Santista, and after this, he went to the city of Sao Vicente and joined the club "Santos FC" and till this time he was just 11 years old.
He continued playing soccer with the team and showed his strengths and tricks in different parts. After this, he finally got his first senior contract with the club "Santos FC" at the age of 17.
Family:
Father name- neymar santos sr.
Mother name- Nadine da silva
Sister name- rafaella beckran
Son name- davi lucca da silva santos
Neymar junior's father was a former footballer, so he was the inspiration of Neymar jr. also, he worked as a guiding hand and the agent of his son.
Career:
Neymar junior's team debuted a match for "Santos FC" in 2009, and Neymar quickly became the most valuable scorer in the team and helped the team to win the "Libertadores cup."
After this he was sought by some of the biggest clubs in Europe but "Santos FC" was giving him more salary, so he remained there.
In 2011 Neymar jr. was awarded the "world soccer young player of the year" and "FIFA Puskas" award for the best goal of the year.
After this, in 2013, he signed a contract with Barcelona and made 39 goals throughout the season, and brought many victories to his team. As of now 2021, Neymar jr. net worth is $200 million.
Personal life:
Neymar jr. was in a relationship with Carolina Dantas, with whom he shares son Davi Lucca, born on august 13, 2011. He is also very close to his sister, so he got a tattoo of his sister's picture on his arm.
He is also a devout Pentecostal Christian and reportedly tithes 10% of his income to his church, although these reports have not been substantiated.
House:
In 2016, Neymar bought a large house standing on a 6000 sq meter located in portobello's luxurious community, an hour away from Rio de Janeiro.
When Neymar moved to Barcelona, he occupied a 500 meter square of living space built on a 1000 sq meter plot of land. Contrarily, the residence had a rent of $21k per month.
Further, he occupies a mansion made on 732 meter square of land and has a swimming pool, three bedrooms, two living rooms, fitness spa, rented for $41k per month.
When Neymar junior transferred to Paris, he rented a five-story mansion in Bougival that comprises a 5000 sq meter lawn, a giant basement pool, a Turkish bath, and many balconies.
Cars:
Porsche panamera turbo
Volkswagen tarag
Audi R8 G.T
Ferrari 458 Italia
Audi Q7
Audi R8 Spyder
Rare Maserati MC-12
Boat- Worth $4 million
Yacht- worth $8 million
Private jet- $4.6 million
12 seater plane- $8 million
Prize possession- three golden retrievers, poker, truco, and flush.
Social media presence:
Instagram- 161 million followers
Twitter- 54.6 million followers
Facebook- 86 million followers
Youtube- 2.89 million subscribers
Read more- What is Cristiano Ronaldo Net Worth?
Quotes by Neymar jr.
"When we lose, we don't have to change everything but correct things by working hard."
"The secret is to believe in your dreams; in your potential that you can be like your star, keep searching, keep believing, and don't lose faith in yourself."
"There is no pressure when you are making a dream come true."
"This moment, which we are living right now, will pass too. We have to enjoy, enjoy all that we can."
"I was never motivated by money and think above all else about the happiness of my family, regardless of money."
"I just want to be better every day, to get better every day, not to be better than anyone else."
"I've always had the greatest respect for and listened to both my father and my mother. I've always tried to follow my parents' advice because these are people who want the best for me."
Read more- What is Bella Poarch Net Worth?
Facts about Neymar jr.
Neymar is a christian ( pentecostal)
Neymar jr. net worth is $200 million
He is a mixed ( African, Portuguese) by ethnicity
His birth sign is Aquarius
The Natural Hair color of Neymar junior is black
His eye color is brown
Neymar jr. is the 3rd most expensive purchase of Barcelona
Neymar became a father at the age of 19
He is the only one Brazilian athlete to be featured on the cover of TIME magazine