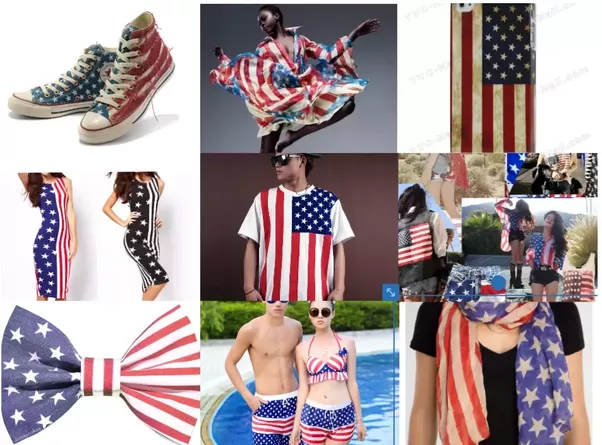 If you're looking for a way to show your patriotism and take pride in the colors of red, white, and blue but don't know where to start, this blog is just for you. Mixing and matching different patriotic colors can be tricky; that's why we are here to provide some dos and don'ts when it comes to creating a timeless look.
Whether you're searching for an outfit or decorations for July 4th festivities, we've got all the advice necessary on how best to combine the three powerful colors of red, white, and blue in harmony.
So get ready as we guide you through various choices of patterns, textures, and cuts that will ensure that your patriotic style stands out without standing out too far from those around you.
Do Use Shades of Red, White, and Blue that Complement Each Other
When you go to buy a patriotic t-shirt, remember mixing and matching your colors is a great way to create an eye-catching holiday ensemble.
The best way to do that is by selecting shades of red, white, and blue that complement each other. Incorporating different hues of the same color can give you a vibrant look that stands out in celebration.
Reds like rose or carmine go well with navy blues and crisp whites to keep a sharp style while sporting the nation's colors. Throw in some stars and stripes, and you'll be ready for any 4th of July barbecue in no time.
ALSO READ: Creative Dress Ideas For St Patricks Day
Do Incorporate Different Textures and Patterns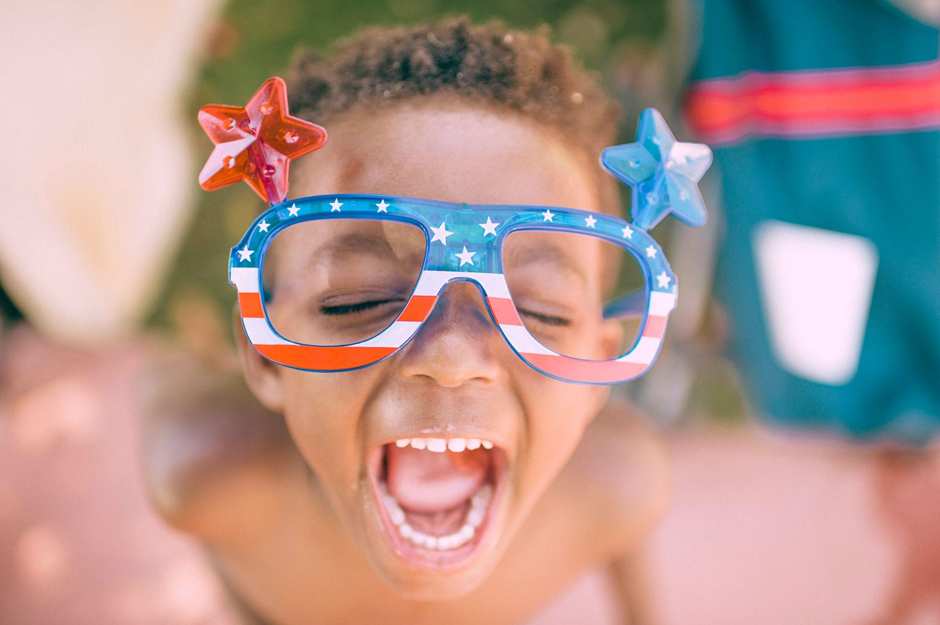 Mixing different textures and patterns is a great way to show off your patriotism while being fashionable. For example, you can pair a more subtle base color, such as a light blue or navy polo shirt, along with bolder accessories, like red striped shorts or a gingham plaid skirt.
This combination allows you to make a statement without taking the focus away from the true stars of your look, the colors of the flag. Not only will this look be stylish and eye-catching, but it will also be highly appropriate for any patriotic occasion.
Get creative, and don't be afraid to mix textures for a memorable and trend-focused look that pays tribute to your country.
Do Choose Accessories Wisely
When it comes to styling a patriotic look, accessories are key. While any accessory can be added to a red, white, and blue outfit, the wise selection of items will make all the difference.
For an elegant look, pick a few timeless pieces, such as classic pearls or crisp gold bangles. To avoid looking too costumey, use muted hues for any patterns you choose; for example, opt for a softer gingham print instead of bold stripes on earrings.
If you're going for something bolder and more daring, pair items from unexpected sources; a denim jacket topped with a striped baseball cap instantly creates the perfect contemporary yet still festive outfit.
Do Consider the Occasion
When invoking patriotic colors in your wardrobe, it is important to consider the occasion.
Shades of blue, red, and white may look beautiful on their own or when paired together, but depending on the event, doing this could come off as putting too much emphasis on certain values.
For instance, a subtle combination of one shade of blue and white could be acceptable for some formal occasions, such as weddings or prom, but having similar colors for a funeral can seem over-the-top and insensitive.
On the other hand, going for literal representations of national flags at celebrations such as independence day festivities can be an excellent way to pay homage to the culture without exceeding what's appropriate.
Taking into account not just color combinations but also an allusion to specific symbols allows you to match your patriotism sensitively while still enjoying yourself.
Don't Forget About the Proportion.
Don't forget about proportion when you're making a statement with your patriotic color-mixing.
Boldly using red and blue is a great way to showcase the traditional stars and stripes theme, but if these two colors aren't balanced in their applications, it'll look sloppy.
Strike a balance between red and blue without overly relying on one or the other by paying special attention to how much of these hues you stick to in relation to your finished product.
A homemade wreath for the Fourth of July will look great with plenty of red and blue intermixed, whereas an office tie could look too jarring if you incorporate too much in comparison to how little fabric is used.
Consider carefully how much of each hue you'll need for maximum patriotism without overwhelming the eyes.
Don't Wear Patriotic Colors Head-to-Toe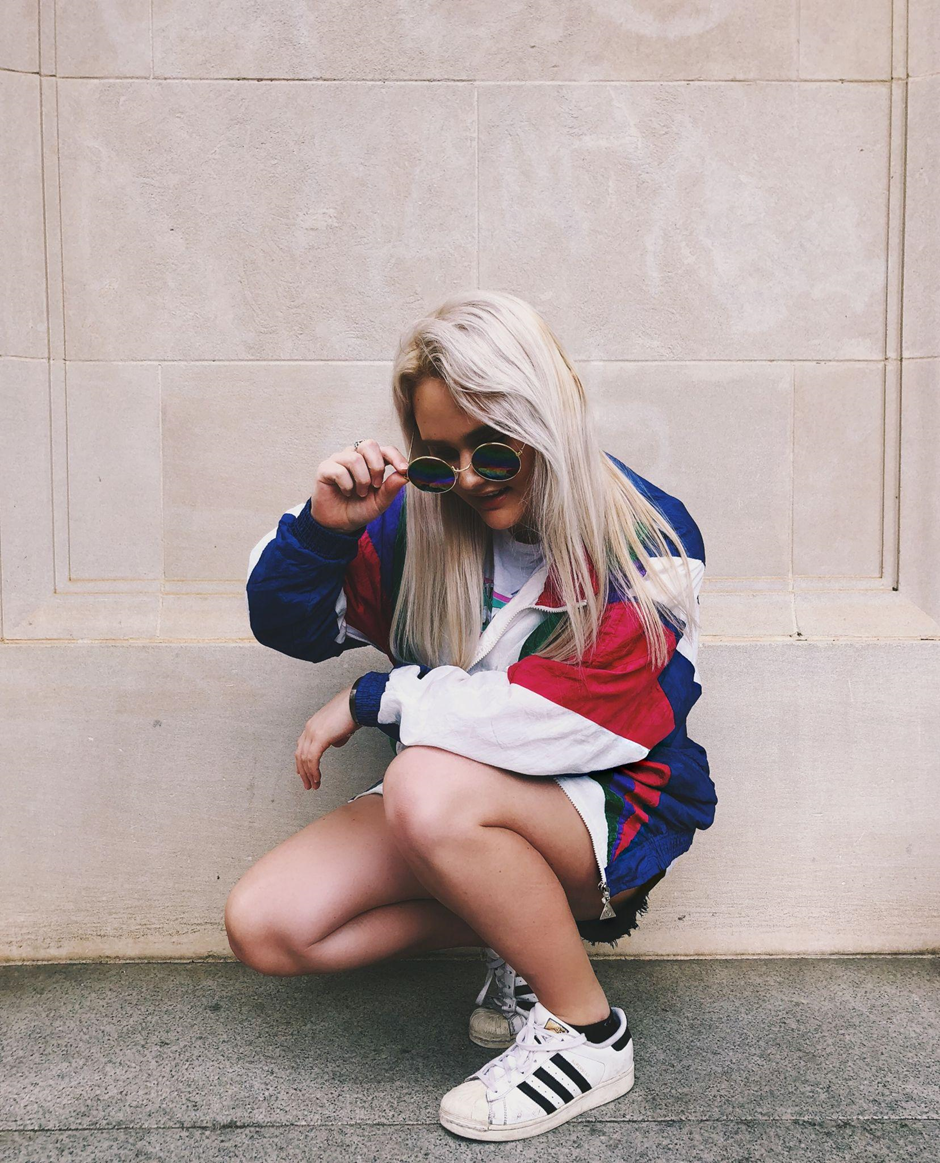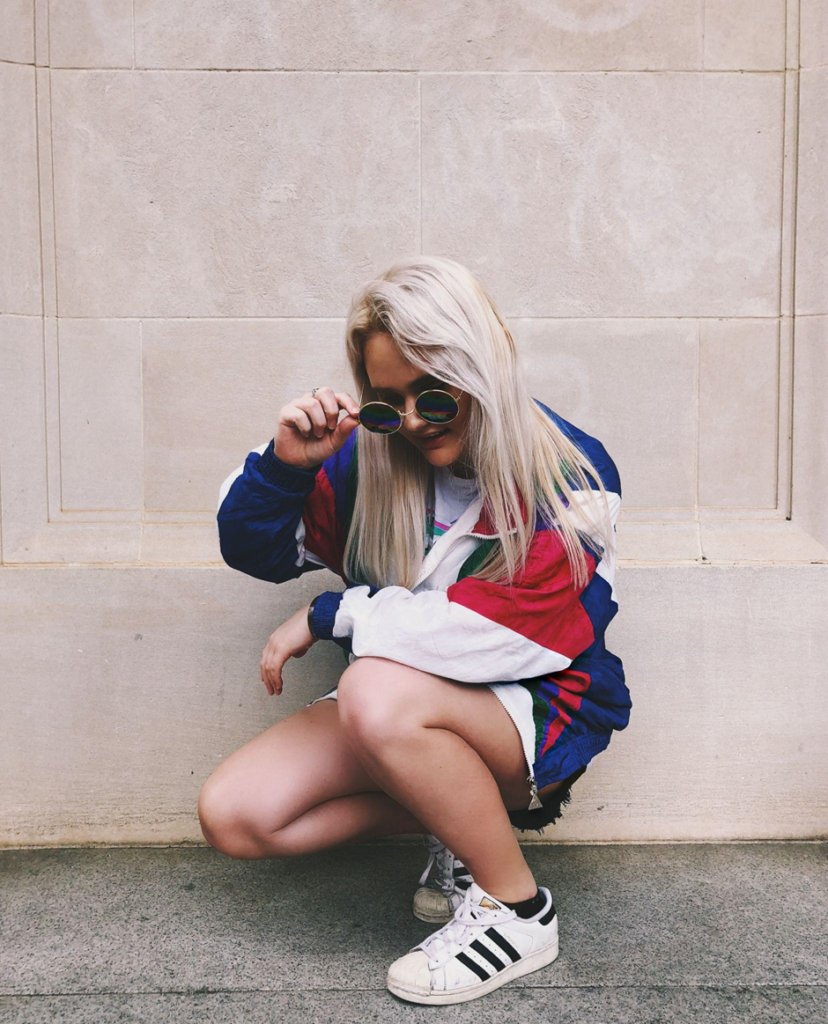 Wearing an entire outfit that is dominated by a single color can be a fashion faux pas. When it comes to patriotic colors, the same rule should apply.
Mixing and matching are always better than wearing an entirely red, white, or blue outfit.
While some patriotic clothing items look great together, such as a plain white t-shirt with a pair of navy shorts, you should refrain from wearing all three colors at once to avoid looking too busy and overwhelming.
Consider adding a neutral shade to the mix to break up the eye-catching colors and add dimension. With some fashion smarts, you'll be able to show off your pride in style.
Don't Use Too Many Bright, Clashing Colors
When it comes to patriotic colors, the key is to modulate your look for a subtler result. Using too many bright and clashing shades can create an overwhelming effect that takes away from the look entirely.
Instead of going for a bolder appearance, opt for different shades of the same color family as an alternative to achieve a more polished outcome.
While you may be tempted to incorporate many different tones, remember that less truly is more; keep it trendy but tasteful with only two or three complementary shades.
Don't Forget About the Season
The go-to choices for patriotic colors are typically red, white, and blue. However, in the spirit of all seasons, it's important to remember that bright hues of green can also be added to your festive palette as long as you avoid haphazardly mixing and matching.
Adding shades of green is not only a way to show your American pride but also helps bring out each season's specialness and magical vibrancy.
Don't forget about the season when creating iconic holiday decorations, and don't be afraid to stray from the basics with splashy bursts of foliage.
As a result of following these dos and don'ts, you should have a successful outcome for mixing and matching patriotic colors for any occasion. Whether it's the Fourth of July, Memorial Day, or another celebration that involves wearing red, white, and blue, use the tips discussed to construct a fashionable yet appropriate outfit. With just a bit of attention paid to these small details, you can create an ensemble that rivals Old Glory herself.
ALSO READ:
Getting Your Ears Pierced at Target (Through Rowan)