OMG Joesthetics Died 😢😢😢 .The bodybuilding community mourns the loss of a beloved influencer Jo Lindner, aka Joesthetics, known for his inspiring fitness journey
Jo Linder aka Joesthetics Died at the Age of 30
Renowned fitness influencer Jo Lindner, popularly known as Joesthetics, has tragically passed away at the young age of 30.
The German bodybuilder had amassed a massive following on social media, captivating millions with his remarkable fitness journey and dedication to a healthy lifestyle.
Lindner's unexpected demise has left the fitness community and his fans in a state of shock and sorrow.
Joesthetics Girlfriend Confirmed Joe Linder's His Death

Lindner's girlfriend, Nicha, who is known as @immapeaches on Instagram, took to social media to share a heartfelt tribute to her late partner.
She revealed that Lindner had succumbed to an aneurysm, which came as a sudden and devastating blow after he had experienced neck pain just days before his passing.
In her emotional message, Nicha described Lindner as a sweet, kind, and loyal individual who believed in the potential of everyone around him.
SHE WROTE ON HER INSTAGRAM:
Jo is the best place everyone.

Yesterday his past away by aneurysm .. I was there with him in the room.. he put on the necklace in my neck that he made for me ..
than ..we was just lay down cuddle..waiting the time to go meet Noel at the gym at 16.00 ..
he was in my arms.. than this is just happening too fast.. 3 days ago he kept said that he pain his neck .. we not really realize it… until it too late.

At this moment I couldn't write anything much
Trust me this man is more than what you ever know.. he so sweet kindness strong and HARD WORK MAN and loyalty and honesty smart.

And he is the believer in EVERYONE

specially ME he believes in me that I could be better and be someone in this world.
When everyone else just laugh about it

His think a lot about what to POST and CARE a lot about every comment and everyday after he posted he just in his room reply all the comments him self … he put a lot of work to be motivated to his fan EVEN sometimes he feel not so motivation . but he can't rest or GIVE UP
Because he knew 8 million people out need this from him.

like he always say " keep pushing and STAY STRONG "

If your guys were know him like I do… his is the amazing and incredible person in this world.

He done so much and he build so far just by him self.

So please remember him as Joesthetics
Joesthetics Death Reason
Fans of the German fitness influencer Jo Lindner, popularly known as Joesthetics, were left curious about the cause of his unfortunate passing at the age of 30.
His girlfriend confirmed that Joesthetics passed away due to an aneurysm, which prompted many to seek a better understanding of this condition.
An aneurysm occurs when blood vessels weaken, leading to the enlargement of an artery. Often, aneurysms show no symptoms but can prove fatal in many cases when arteries and blood vessels rupture, posing a life-threatening situation.
The Centers for Disease Control and Prevention (CDC) has reported that more than 25,000 people die each year in the United States due to aneurysms.
However, early detection and surgical intervention can help prevent the rupture of swollen arteries. Treatment options include open surgery to insert a stent or endovascular surgery to alleviate the risks associated with an aneurysm.
RELATED: Did Joesthetics Use Steroids?
Family, Friends, and Fans are mourning Joesthetics Death
News of Lindner's untimely death quickly spread, prompting an outpouring of love, support, and condolences from his friends, fans, and fellow fitness enthusiasts.
Fellow fitness fanatic Noel Deyzel expressed his grief on Instagram, reminiscing about their plans to meet at the gym and acknowledging Lindner's immense impact on his own life.
Numerous others echoed similar sentiments, emphasizing Lindner's generosity, infectious energy, and the positive influence he had on the fitness community.
Joseph Shulkin, a close friend of Lindner, paid tribute to the bodybuilder, acknowledging his significant contributions and the inspiring energy he brought to those around him.
Shulkin highlighted Lindner's role as a motivator and source of inspiration, noting the lasting impact he will have on the community.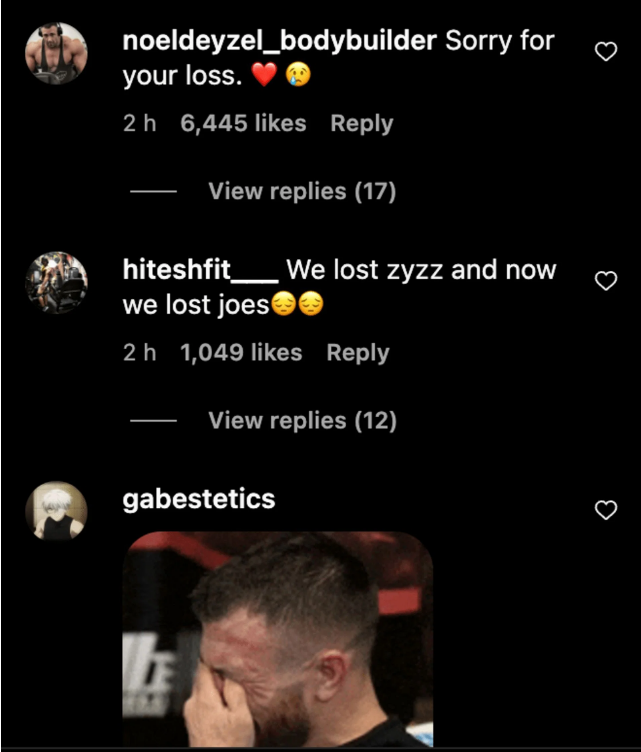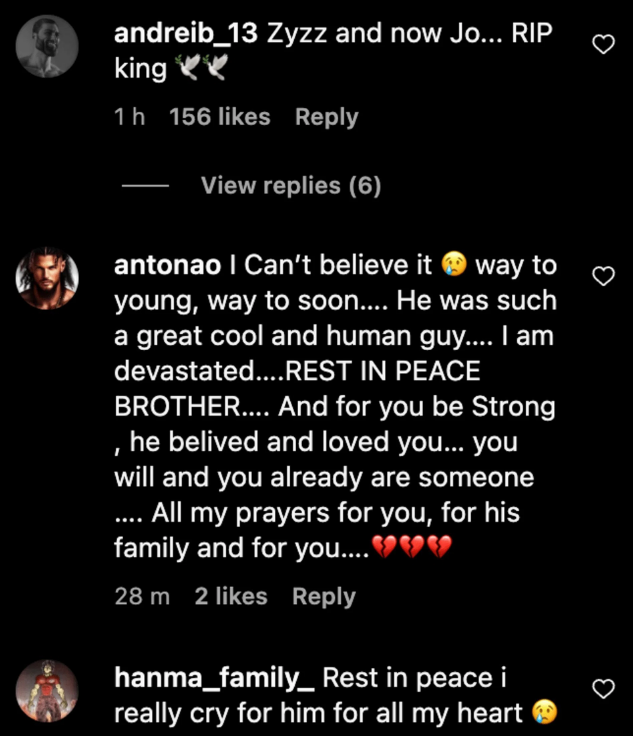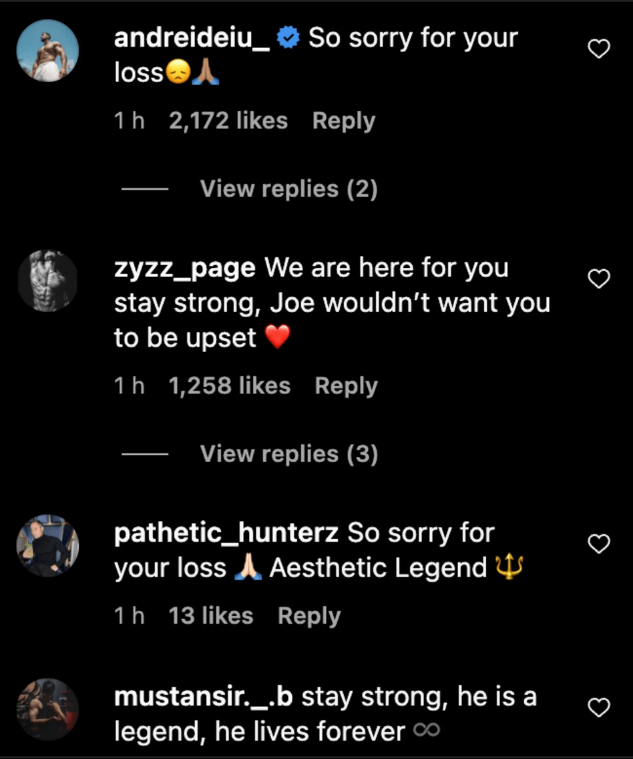 Who was Joe Linder aka Joesthetics?

Joesthetics gained widespread recognition for sharing his bodybuilding routines and fitness content on platforms like YouTube, where he documented his journey and provided valuable insights into maintaining a healthy lifestyle.
During his time in Thailand, Lindner's videos showcased his workout regimens, dietary tips, and even his personal interests, giving his followers a well-rounded perspective on his fitness journey.
Nicha, Lindner's girlfriend, also shared his passion for fitness, often appearing alongside him in his Instagram posts, further solidifying their shared commitment to wellness.
While the cause of Lindner's tragic passing remains unknown, his absence has created a void in the bodybuilding and fitness community. Many looked up to him as a role model and mourned the loss of such a young and influential figure.
However, his legacy as a motivator and inspiration will endure as his energy and dedication continue to inspire countless individuals pursuing their fitness goals.
As the news of Jo Lindner's passing reverberates through the fitness community, his friends, family, and fans find solace in cherishing the remarkable person he was.
Despite the unanswered questions surrounding his death, Lindner's loved ones have requested privacy during this difficult time.
While the loss is profound, his memory will forever serve as a beacon of strength and unwavering dedication. Jo Lindner, may you rest in peace, knowing that your spirit will continue to inspire countless individuals on their own transformative fitness journeys.
Joe Linder aka Joesthetics died at the age of 30, leaving bheind his family and friends in tears, REST IN PEACE JOE!