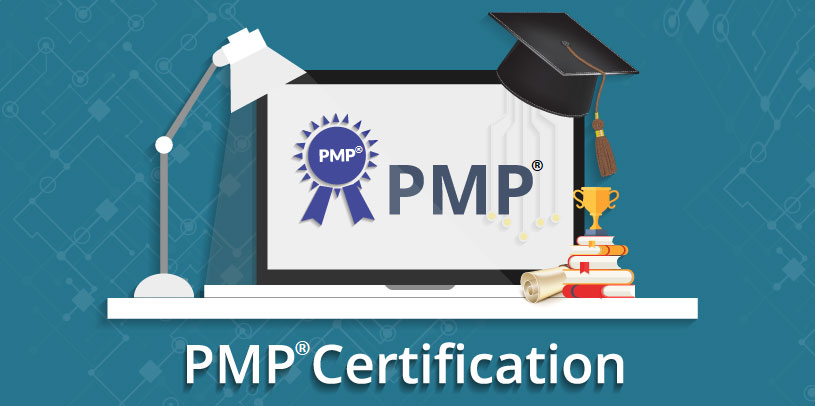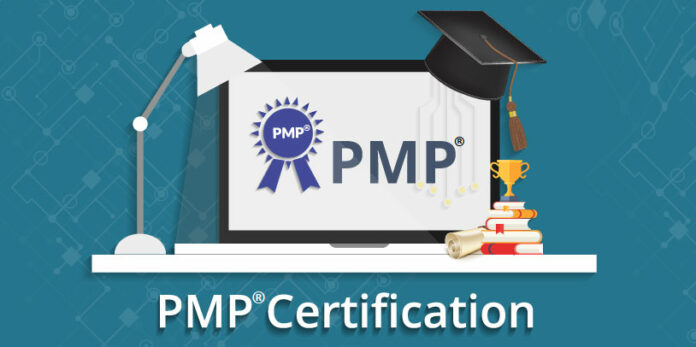 Earning the Project Management Professional (PMP) certification requires following a structured process that includes advance planning, in-depth research, and achievement of the prerequisite requirements set out by the Project Management Institute (PMI).
Even if there isn't a fast route to becoming a certified PMP, you can also enroll in a PMP course that will help you advance your pmp certification. 
In this article, let us look at a  few things you can do to speed up the certification process and make it go more easily. Here are a few advices:
PMP Certification Preparation Steps
Become knowledgeable about the requirements, including enrolling in project management courses. It's crucial that you familiarize yourself with the criteria for eligibility that PMI has set forth for the PMP certification.
Project management courses can provide you with essential knowledge and skills needed to excel in your project management career and can be a valuable asset when applying for the PMP certification.
Make sure you have the necessary training and work experience, as well as all the required documentation, before starting the application process.
By completing project management courses, you not only enhance your understanding of project management principles but also increase your chances of meeting PMI's eligibility criteria.
With proper preparation and the right qualifications, you won't encounter any problems or delays throughout the certification process.
Project management courses can equip you with the tools and techniques to tackle real-world challenges and lead successful projects, making you a more competent and confident project manager.
So, invest in your professional growth by enrolling in project management courses and ensure a smoother path towards obtaining the prestigious PMP certification.
Create a Study Plan:
 Make a study plan that will allow you to dedicate time to studying for the PMP exam and that will keep you from putting it off. Create a schedule that works for you while taking into consideration all of your other commitments and responsibilities.
If you commit to a programme and consistently set aside time for study, you will discover that you spend your time most efficiently.
Utilize Study Resources:
Make the most of the PMP study tools at your disposal, including as study guides, mock exams, study books, and online courses.
Choose reliable study guides and sources that adhere to the PMBOK manual, which acts as the primary source for the PMP test.
Utilizing these resources might help you focus your studies and improve your understanding of various project management concepts.
Participate in a PMP Test Preparation Course:
Attending a PMP exam preparation course or workshop is one way to get ready for the PMP exam. You will learn about the subjects that the PMP exam will cover in these seminars, receive study materials, and have the chance to take practise tests.
These classes can help you comprehend the key concepts, assess your knowledge, and boost your confidence as you get ready for the test.
Use Sample Tests for Practice:
Use sample tests and practise questions to gauge your understanding of PMP exam topics and to get familiar with the exam's format.
By taking practise tests, you might enhance your test-taking skills as well as your response time and accuracy. These tests might assist you in identifying the subject areas on which you should focus your study efforts.
Pay Attention to the Test Subject:
 Familiarize yourself with the PMI-supplied test subject outline. It is crucial that you comprehend all of the various knowledge domains, process categories, and testing activities in detail.
To ensure that you have a thorough understanding of the required subjects, concentrate the majority of your studying efforts on these elements.
Prepare for the Exam:
You should participate in practise exams or mock tests to see if you are prepared before scheduling your PMP exam. You should aim for consistently high marks on whatever practise exams you take in order to determine your level of preparation properly.
It is a hint that you are probably ready to take the actual test whenever you get to the stage where you consistently get satisfactory marks.
Exam Scheduling:
A Strategic Approach Booking your PMP test at a time and venue that work for you is the next step once you have reached the stage where you feel you are sufficiently prepared.
Consider choosing a date that will provide you enough time for the final review and adjustment. Thanks to this planned schedule, you will be able to keep up the pace with your preparations and prevent pointless delays.
Maintain Your Focus and Dedication:
As you prepare, be sure to remain committed to your study plan and to exercising good discipline. Avoid procrastination and other activities that can hinder your progress, such as diversions.
The two most vital things you can do are to be consistent and persistent if you want to finish your studies swiftly and be well-prepared for the test.
Exam regulations and procedures should be reviewed. Make sure you are aware with the exam's rules and regulations, including the time allotted for the exam, the format of the questions, and the limitations on taking breaks.
You can ensure that your test will run well and efficiently if you are aware of these details in advance.
Concentrate Your Energy on High-Impact Research Areas:
Identify the knowledge domains or topics that will receive more weight on the PMP test. You should spend more time studying these subjects, but you should also make sure you are well-versed in the other subjects as well.
You may focus on subjects that are more likely to be tested using this systematic approach, which will increase your chances of performing well on the test.
Utilize Online Communities and Resources:
Take advantage of the online communities, forums, and resources that are available to help you prepare for the PMP exam.
These websites offer beneficial advice, study materials, suggestions, and encouragement from qualified experts and other test-takers.
You may get through the exam preparation process more quickly by participating in discussions and asking members of these online communities for guidance.
Think of attending an intensive boot camp:
An intense boot camp or accelerated classes might provide you a focused learning experience if you only have a limited amount of time to prepare for the PMP test.
These programmes often adopt an all-inclusive and laser-like approach to learning, covering the test's most crucial components in a short period of time.
You could find that the intense instruction and quick preparation you receive at boot camps is an effective and advantageous way for you.
Utilize Your Professional Experience:
 Use any prior job experience you may have had in the field of project management to enhance your general understanding of the content covered by the PMP test.
Make links between the concepts and theories you study in class and the practical challenges you faced in your prior career.
Your ability to absorb and recall the material will improve with this point of view, which will eventually hasten the process through which you establish a foundational understanding of project management.
Enhance Your Study Techniques:
Try active learning, writing your own summaries of subjects, and imparting knowledge to others to enhance your study techniques. These have all been proven to be effective study techniques.
You may learn more quickly and effectively thanks to these techniques, which increase knowledge and retention. Try out a few different learning strategies to determine which ones suit you the best over time.
Reduce Distractions:
By minimising outside distractions, you can find it simpler to focus on your studies.
Turn off notifications on all of your electronic devices, choose a peaceful area in your home apart from the rest of your family, and let them know when you plan to be studying.
Eliminating distractions can enable you to maximise the impact of your study time and make significant progress in a shorter length of time.
Recommendation
How to Publish a Short Story That Leaves a Lasting Impression
Want To Become A Ph.D.? Here's What You Need To Do
Check These Best Paying Jobs in Various Sectors
Summary:
Although attaining the PMP certification as soon as possible is the goal, it is critical to remember that having a firm grasp of the concepts and guiding principles of project management is just as important. Instead of attempting to rush the process, you should focus on building a strong knowledge base. Following these recommendations and maintaining a determined attitude can help you make the most of your journey toward PMP certification, increasing your chances of success and perhaps accelerating your certification process.
PRINCE2 course enhances career prospects, making individuals valuable assets in the job market. Whether aspiring project managers or seasoned professionals, the course caters to various skill levels. Through PRINCE2 training, participants learn industry best practices, ensuring project success and organizational growth. Embracing PRINCE2 principles ensures streamlined project management, leading to successful project deliveries.