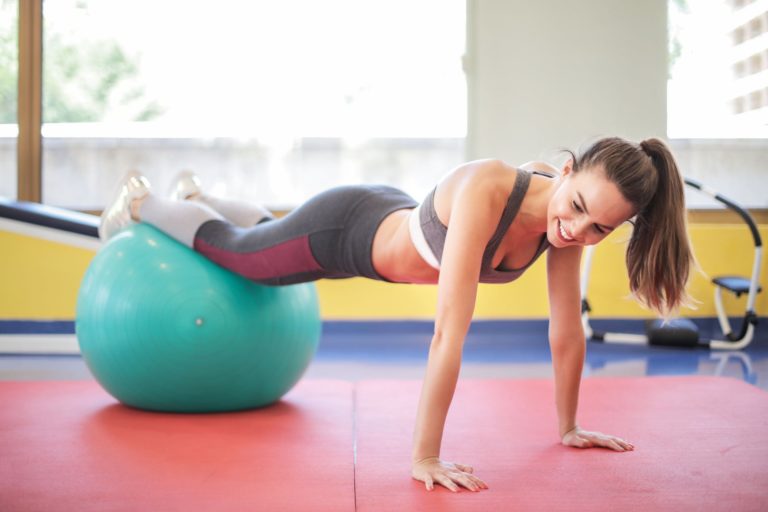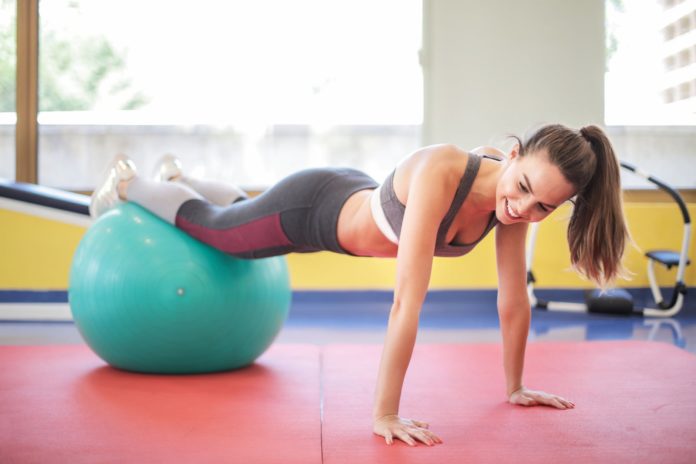 Want to achieve a slim and good figure? Then you need to join a gym or follow a good home workout routine. However, following a workout routine regularly at home is easier said than done. With the right guidance, good home exercise equipments, and a little bit of motivation, everything is possible.
Deciding on the right set of exercise equipments at home can be confusing and exhausting. Unlike the gym, while buying equipments for home, one needs to consider many other factors like spacing, multipurpose equipments, etc.
This post is here to your rescue to help you choose the right equipment for your home workout sessions. Below is the list of multiple exercise equipments which are budget-friendly and do not take more space, and will help you to get the desired body structure.
Read more- What To Eat Before Going To Gym
Home exercise equipment
Many people believe that it is not possible to lose weight at home because the gym has all the weight loss machines, equipment, and trainers, but it is not true if a person really wants to lose weight he/she can lose at home too.
As, due to lockdown in many countries because of the ongoing pandemic situation, gyms and other work offices were closed, and yet so many people have lost weight at home during the quarantine.
Pandemic has also taught the people the importance of staying active and fit and following a healthy workout routine.
So, if you want to lose weight at home, you can choose from any of the below-mentioned weight loss equipments:
Jumping/skipping rope
Skipping rope is the best and easiest way to lose weight at home. Also, it is not expensive and does not require more space.
It is a fun way to do cardio; you can do skipping in the morning or evening or at any time.
According to experts' analysis, a person who is 150 pounds can lose upto 45 calories if he jumps rope for 600 times. To measure jumps, there are also some types of ropes that count the jumps.
Resistance bands
To measure the muscle, you can buy resistance bands that are affordable, convenient, and light in weight.
It is small and easy to carry. Resistance band comes in different strength levels, intermediate, and expert.
They are good for home gym equipment as they can be included in cardio workouts for toning and fat loss.
Dumbbells
Dumbbells are slightly expensive but have multiple benefits and the best equipment to lose weight.
The benefits of dumbbells are:
Medicine ball
Medicine balls are used for doing crunches, one-leg sit-ups, shoulder press, bicep curls, and triceps extensions.
This ball can also be used for isolation workouts for the chest, glutes, arms, and legs or for full-body exercises such as medicine ball slams.
The medicine ball is not very expensive; you can buy them easily.
Gymnastic rings
If you have a strong floor, then you can also install gymnastic rings at home for a better workout.
Gymnastic rings are used for CrossFit workouts and for calisthenics exercises like pull-ups, press-ups, l-sit, and more.
Yoga or exercise mat
Many people do not consider yoga mats as useful equipment and even consider them as a waste of money.
However, it is not true yoga mats provide extra padding between the body and the ground, and it is good for joints, balancing, and also protects from unwanted injuries.
Exercise sliders
The other names of exercise sliders are sliding discs and gliding discs. These are the perfect equipment to lose weight at home.
Exercise sliders are used for maintaining strength and stability of the body and also builds endurance and flexibility.
Workouts in which these gliding discs are used:
Mountain climbing
Knee tucks
Side lungs
Sliding push-ups
Reaching reverse lunges
Plank jacks, etc.
Punching bag
The punching bag is a great equipment to release anger and lose weight at the same time. People who are not willing to do kickboxing can avoid this equipment.
Kickboxing helps in weight loss, improves sleep, boosts cardiovascular muscles strength and balance.
Kettlebells
Same as dumbbells, kettlebells are also considered as the best equipment used for weight loss.
These cast-iron weights can be used for muscle strength, maintain good posture, and for a full-body workout.
Barbells
This equipment can be used for exercises like squats, stiff-legged deadlifts, lunges, standing calf raises, lying bench presses, bent-over rows, and bicep curls.
Also, it can be used in place of kettlebells.
These are some of the best equipment which can be used in weight loss exercises at home as they are not expensive and space-consuming.
Read more- Best Waist Trainer For Women To Get Smaller Waist
Gym exercise equipments
If you have extra space or you're ready to spend a high amount of money, then you can buy the following gym equipments also:
Elliptical machine
Squat machine
Rowing machine
Stairmaster
Air bike
Spin bike
Smith machine
Hack squat
Treadmill
Training bench
Pull up frame and bar
Gym accessories
LKey dumbbells
Leg curl extension
Olympic bar
Preacher curl bench
Rubber coated premium weight
Smith machine
Weight plate stand
Plates
The bottom line
Weight loss equipments are not necessary to lose weight, but they are helpful in losing weight and toning your body structure, as they increase the speed of the weight loss process. Bodyweight workouts help in maintaining body structure, muscle strength, and speed of the body.
When it comes to buying the best home equipments for weight loss, the bigger equipment is not preferred. Instead, small equipments like skipping rope, dumbbells, medicine balls, or many more can be the best options.
If you are still comfortable with heavy and big equipment, then you can go for gym equipments like treadmills, air bikes, squat machines, elliptical machines, etc.
However, before including these equipments in your daily workout routine, it's important to the proper way of using these equipments, as if used with carelessness these equipments can lead to muscle injuries.