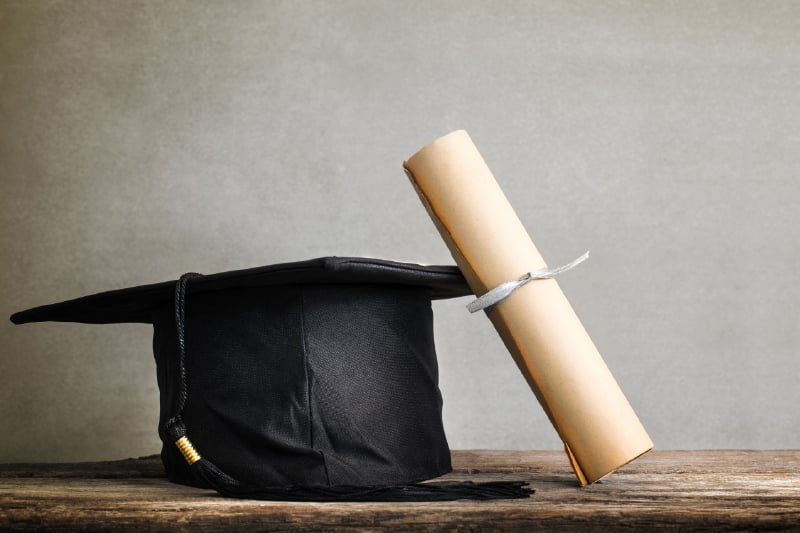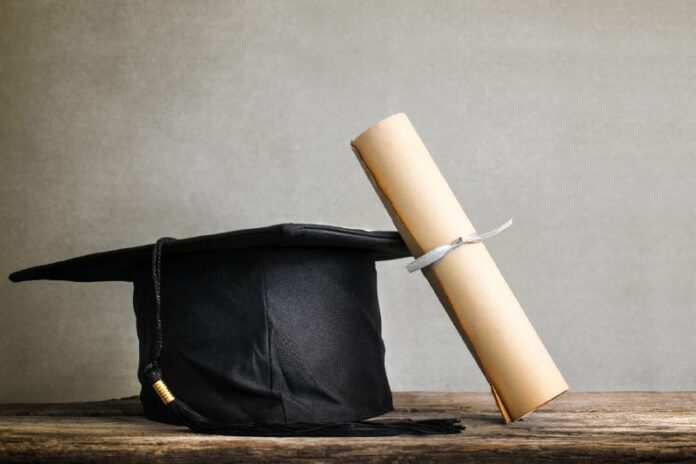 The top undergraduate business schools in Canada 2023, as ranked by employability, can be found in many of Canada's major cities, with a concentration in the province of Ontario. These schools are considered among the best in the country for preparing students for successful careers in business.
Canada's Top 10 Undergraduate Business schools in Canada 2023 Are: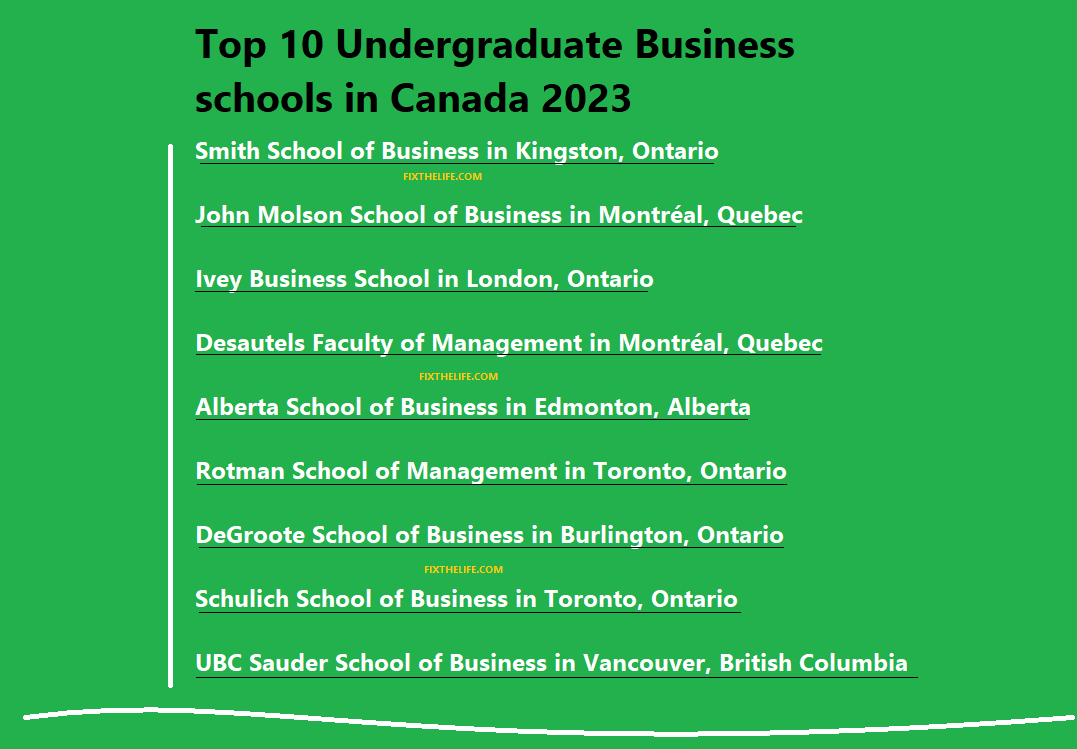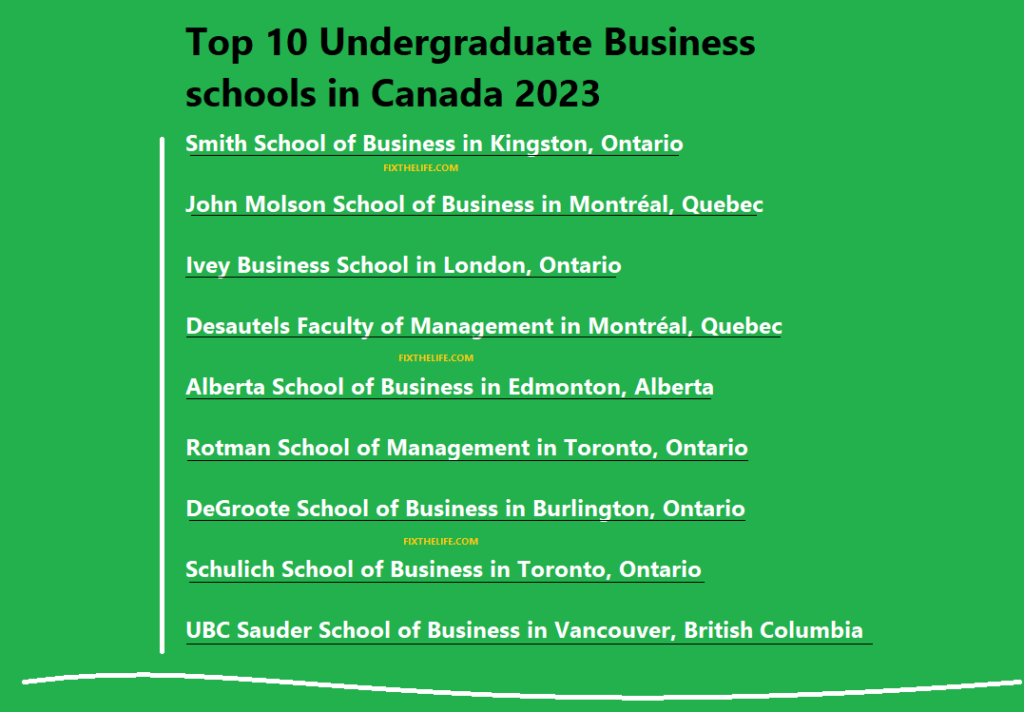 Smith School of Business in Kingston, Ontario
John Molson School of Business in Montréal, Quebec
Ivey Business School in London, Ontario
Desautels Faculty of Management in Montréal, Quebec
Alberta School of Business in Edmonton, Alberta
Rotman School of Management in Toronto, Ontario
DeGroote School of Business in Burlington, Ontario
Schulich School of Business in Toronto, Ontario
UBC Sauder School of Business in Vancouver, British Columbia
HEC Montréal in Montréal, Quebec
British Columbia
Studying in British Columbia offers a unique combination of factors, including its beautiful landscapes, friendly locals, and diverse seasonal weather.
However, one of the most important reasons to consider studying in B.C. is its thriving technology sector.
The region is renowned for its innovative and cutting-edge technology companies and startups, making it an ideal destination for students interested in pursuing careers in this field.
ALSO READ: Best Canadian Universities With Cheaper Master Degree in 2023
Quebec
Three of Canada's top 10 business schools are in Quebec, where French is the predominant language. McGill University's Desautels Faculty of Management, HEC Montréal, and Concordia's John Molson School of Business are all situated in Montréal – Canada's second-largest city.
The city is unique in that most of its residents are proficient in both French and English, making it an ideal location for students who wish to study in a bilingual environment.
All three schools offer full-time MBA programs in English, and HEC Montréal also offers a full-time program in French.
ALSO READ: Best-paying Jobs In Commercial Banking Industry
Ontario
Prospective students interested in pursuing a full-time MBA in Canada should be aware that of the top 5 MBA programs in the country, according to Q.S. Global MBA Rankings 2020, half are located in Ontario – the most populous province in Canada.
Kingston's Smith School of Business, The University of Toronto's Rotman School of Management, and London's Ivey Business School hold the top three positions, all of which are known for their exceptional MBA programs and are frequently ranked among the top business schools in Canada.
The following is a list of top business schools with strong global influence:
Desautels Faculty of Management at McGill University
Ivey Business School at Western University
Joseph L. Rotman School of Management at the University of Toronto
Schulich School of Business at York University
HEC Montréal
Smith School of Business at Queen's University
Sauder School of Business at the University of British Columbia
Top Undergraduate Business Schools in Canada 2023
What is the hardest business school to get into in Canada?
The Bachelor of Commerce program at the University of British Columbia (UBC) has been recognized as one of the top business programs in Canada, consistently earning the number 1 spot in the rankings by Macleans.
Due to its high academic rigor and consistently high admissions average of 92%, the UBC Bachelor of Commerce program deserves a place on the list of Canada's most challenging undergraduate programs.
Does Canada have good business schools?
Canada was a pioneer in offering the MBA degree outside of the United States and continues to be a highly sought-after study destination for international students. The country boasts a strong demand for MBA graduates among employers, making it a desirable choice for those pursuing a graduate business degree.
ALSO READ: Best Paying Jobs in Major Banks in 2023 – Highest Paying Bank Jobs