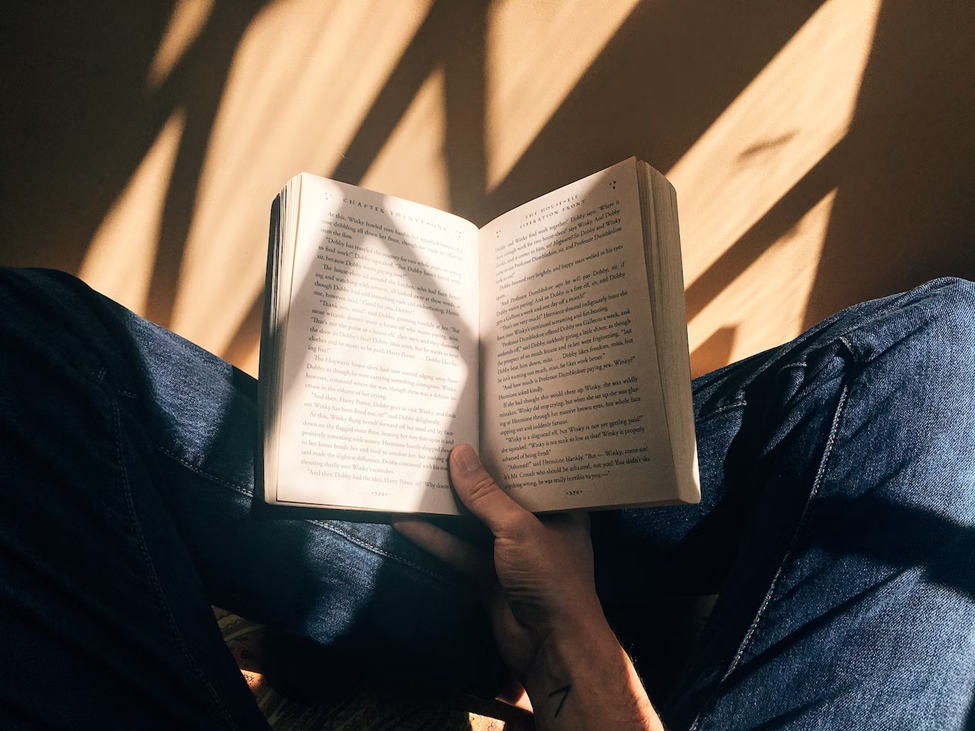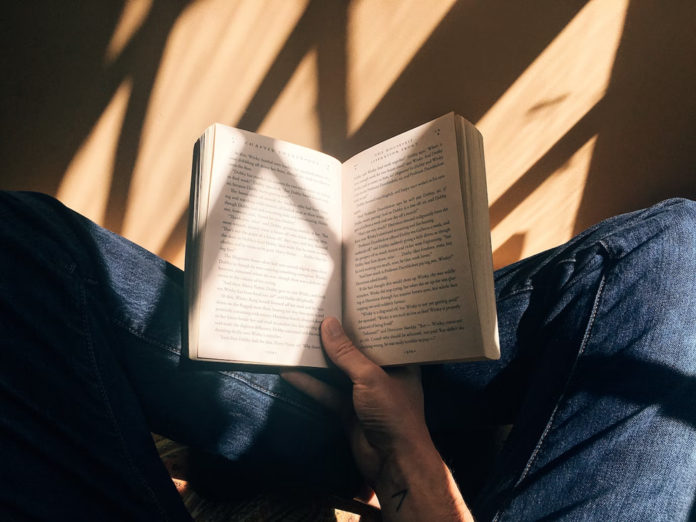 Reading is not only a relaxing hobby to enjoy in your free time, but it's also one of the best ways to learn a new skill, brush up on your knowledge of a certain subject, or take the first step to becoming a professional in your favorite hobby.
If playing online casino games is your chosen hobby, you may think that the best way to level up your skills and progress to the next level would be to spend as many hours as you can practicing – but that's not the only way to get ahead.
There are plenty of books that have been written to help you improve your poker strategy and become more successful at online casino games. Keep reading to find out more about these self-improvement books.
The Biggest Bluff: How I Learned to Pay Attention, Master Myself, and Win by Maria Konnikova
This book by Maria Konnikova is an interesting memoir that we'd encourage any online casino game player to get their hands on.
It follows Konnikova, a psychologist and writer, as she explores the world of professional poker. As the memoir uncovers, professional players can start to work on their skills by playing basic online casino games.
For example, Bitcoin poker can be a good introductory casino game that could be played with lower stakes than you'd see in a big tournament.
You can start to learn about taking risks, how to place bets, and probability before you start moving up with more intense versions of popular table games.
As Konnikova learns more about the exhilarating world of poker, she goes from a humble writer to a successful poker player under the mentorship of Erik Seidel – a professional poker player.
The memoir explores the interplay between luck, skill, and winning big in group games as Konnikova tracks her journey with the game.
She also touches on topics such as game theory, probability, and the psychology of decision-making in poker, which makes for an interesting read for any player, no matter your level.
Thinking in Bets: Making Smarter Decisions When You Don't Have All the Facts by Annie Duke
One of the hardest parts of poker, which some players can take years to master, is knowing when it's the right decision to make a bet or hold back.
In this novel by Annie Duke, the author explores the art of decision-making relating to her passion for poker – she was a former World Series of Poker champion!
Throughout the book, Duke gives insightful strategies that will help readers to make better decisions when faced with pressurized and complex situations.
Whether it's making a bet at a poker match, or a tricky situation at work, you'll feel equipped to make more thoughtful decisions after reading this book.
The main idea is that, if you want to make the best decisions, you need to collect all the information you can, embrace uncertainty, and assess the probabilities.
It's also important to know that, whether you make a win or a loss, every decision has the potential to be a learning opportunity that can improve your gameplay later on.
The Theory of Poker by David Sklansky
Next, we have an important book that every poker player should at least have on their bookshelves. This book doesn't promise to be a self-motivation book to help you break into the world of online poker but is a more informative novel that goes deep into the very theory of poker.
This is one of the seminal works of poker literature that many players regard as a must-read for anyone looking to create a career out of this game.
Throughout the book, Sklansky explores some of the crucial poker concepts that every player should know, as well as some tips on how to think strategically.
Starting with the most basic principles of poker, the book gradually delves into some more advanced topics that will become more relevant the more experienced you become.
You'll learn about pot odds, hand selection, bluffing, and expected value – as well as a range of other important poker concepts.
Although the book covers some heavy, concept-driven points, it's very digestible and easy to understand. Ultimately, once you finish reading this book, you'll be able to make much better decisions at the table and beat your opponents every time.
The Mental Game of Poker by Jared Tendler and Barry Carter
Anyone who has ever played poker before will know that it's more than just a game of cards, it's a mental battle. In this book by Jared Tendler and Barry Carter, the authors look at how psychological factors can impact players' performance.
You'll learn how to control your emotions, feel confident to go into any game knowing you're going to come out on top, and the importance of focus. The book is filled with practical strategies and mental tricks to help you overcome any obstacle you face at the table.
The book also makes a strong point that self-awareness and introspection are important qualities that poker players need. When you're able to identify your weaknesses and put in place strategies to overcome these, you'll be unstoppable playing poker.
More Books to Read
Facts About Geiger Comics You May Not Know Explained
The Charismatic Charlie Wade by Lord Leaf: Book Review
The Divorced Billionaire Heiress : Book Review