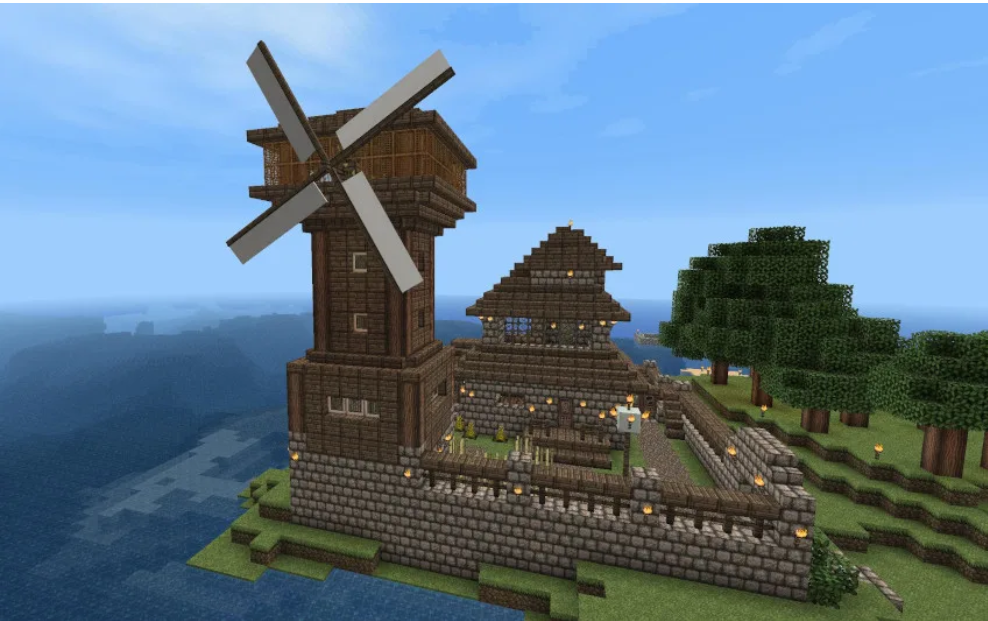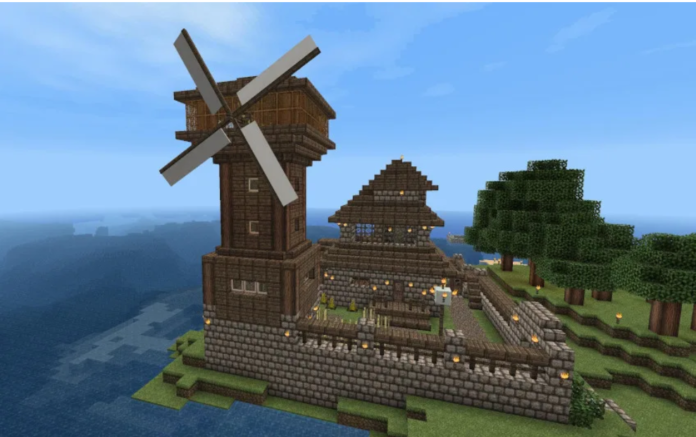 Minecraft Windmill: Minecraft is a great game for letting your creativity wild. One of the more creative things you can do in Minecraft are windmills – they're not only helpful as Farmland guardians but also look awesome. They might be tricky to build because there's an irregular blocky nature, and it gets complicated when building towards diagonals.
Minecraft doesn't have any official support for windmills, but they are usually built as decoration near farmland if you want a functioning one though it is possible with mods. One popular mod that can help make this happen would be called "Better With Mods."
ALSO READ: Best Minecraft Castle Ideas for 2023 to Challenge Your Skills
Minecraft Windmill You can Create for Your Minecraft World
Basic Minecraft Windmills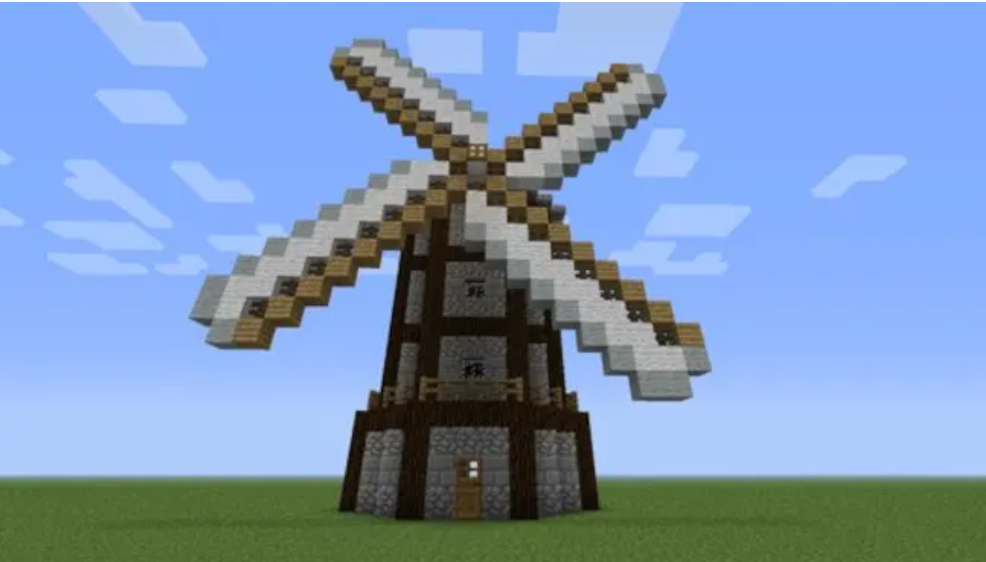 Look at this cool Minecraft design. It's a great starting point for any survival mode map you make. You'll need cobblestone, wood, and stone (or other materials) plus some wool to build it, though – not too difficult if you are resourceful enough.

In this Minecraft design, you'll find the perfect starting point for your adventures in survival mode. It's an easy-to-build circular structure with large blades set at angles like a lawnmower.
Look further than our handy guide above for all the materials necessary to create it (cobblestone included). Don't forget some wool if planning is important because we know how rainy season can get around here sometimes.
ALSO READ: Best Minecraft Kitchen Designs that Challenge Your Minecraft Abilities
Check the interior of a windmill in the image below for refence.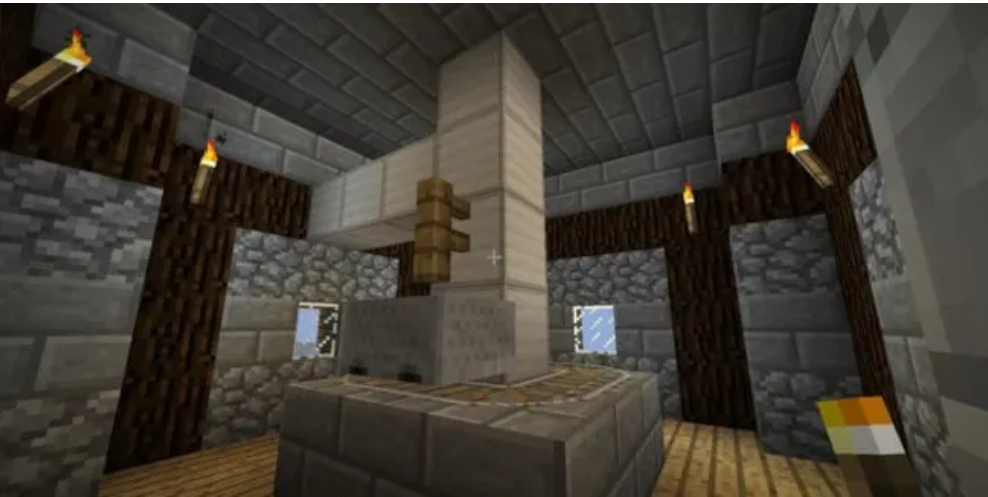 Detailed and Clear Minecraft Windmill
It's hard to believe that this is a simple windmill design, but I would argue it takes the cake when compared with others. The attention given in detail and beauty makes me think of how carefully planned out everything must have been for such an intricate machine as well.
Rustic Minecraft Windmill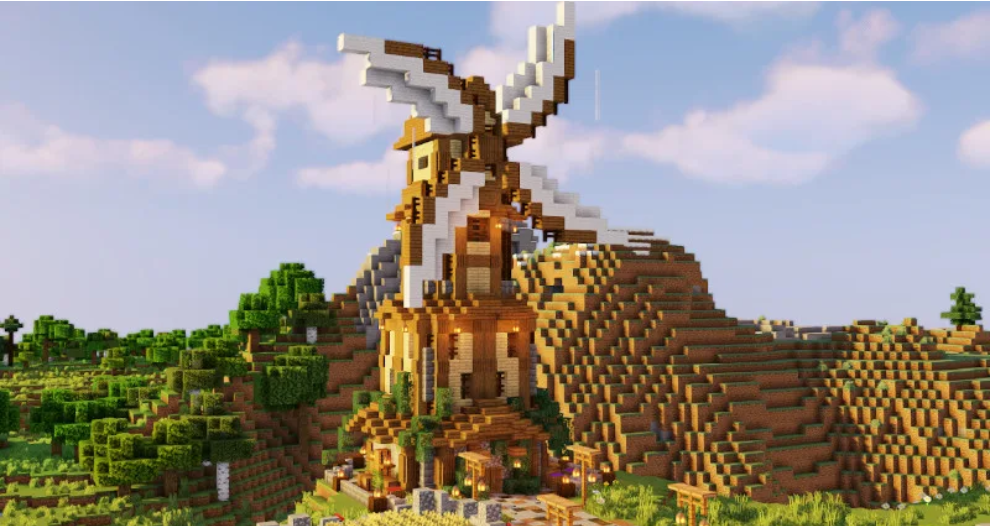 The Minecraft Windmill design features a tall and narrow structure with interesting blades. The curves make it look more unique than other designs, which are straight across at the end of their respective lengths.
ALSO READ: How To get Woodland Mansion in Minecraft
A Classic Minecraft Windmill Design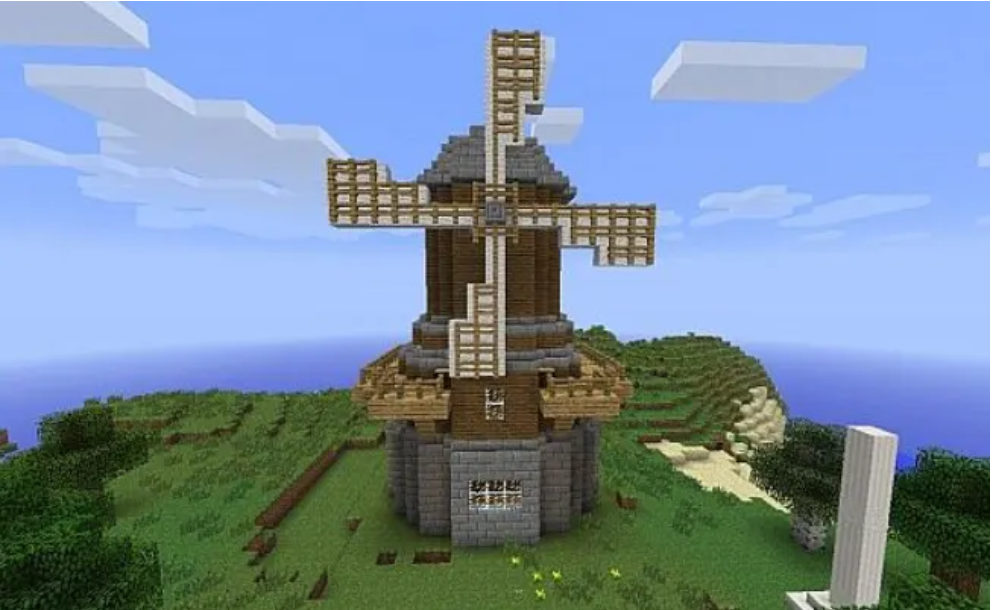 This build is great for beginners because it's simple and easy to put together. It also works well in survival modes, where you need something that can stand up against the elements without much maintenance required on your end.
Fantasy Minecraft Windmill Design
The builder did a great job on the fantasy look! This YouTube video shows you how to build your very own whimsical windmill. The design features all sorts of fun details, like clockwork mechanics for movement and an old stone exterior finish that's been intricately carved into fantastic shapes with time itself as its material wealth.
Tall Minecraft Windmill Design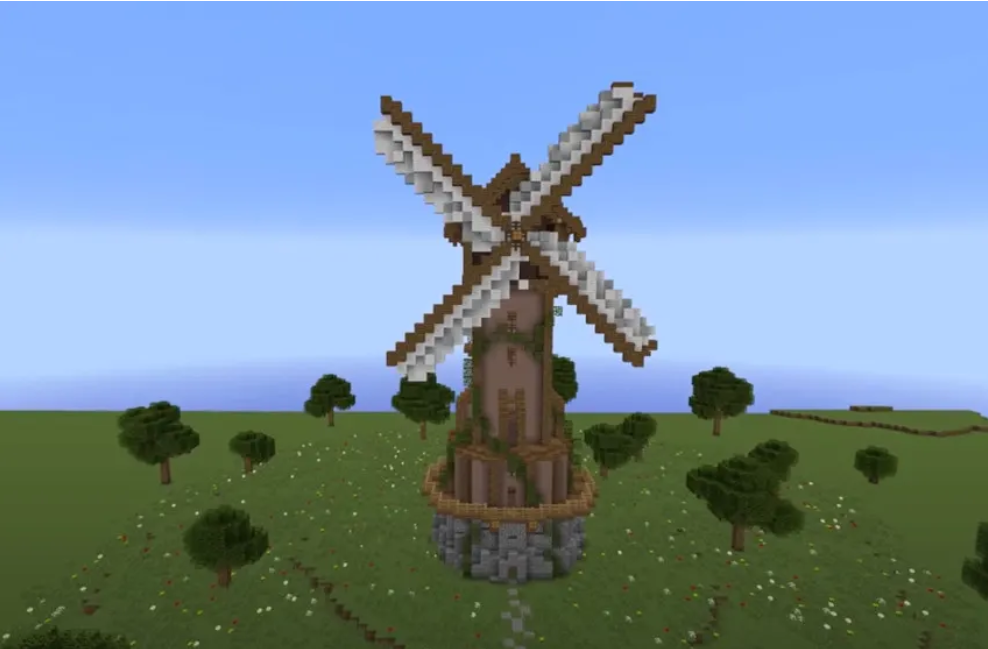 This tall windmill design with blades that have some depth is sure to make an impression. The leaves placed around it for decoration give this structure a touch of elegance and the elevated stone foundation provides stability in even high winds.
Minecraft Windmill With a Tower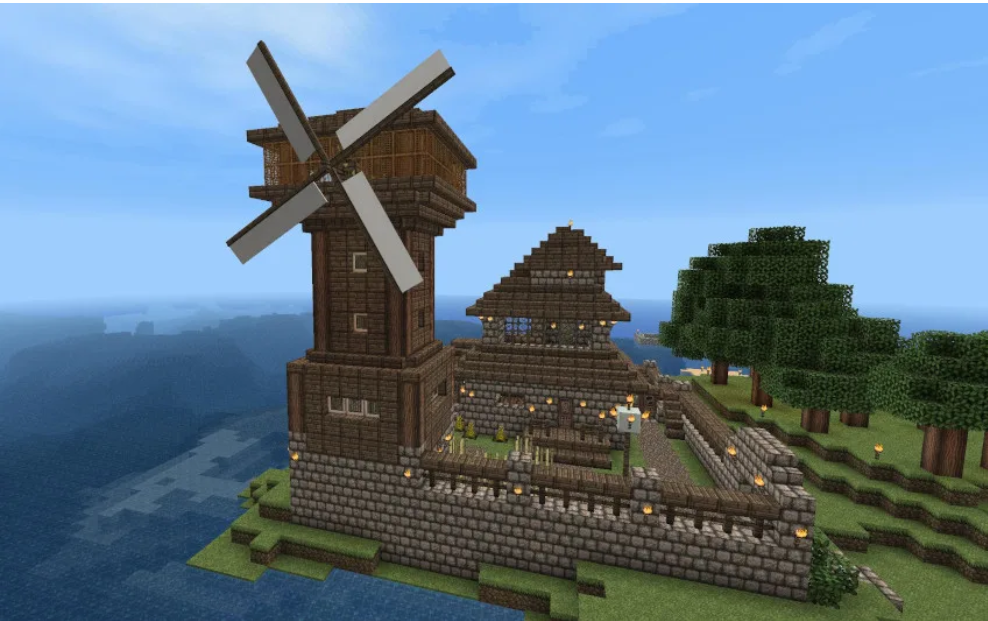 The wind mill is a great design for any base or farm. It's built on the corner of an already existing stone wall, so you don't need to worry about construction time.
Minecraft Windmill House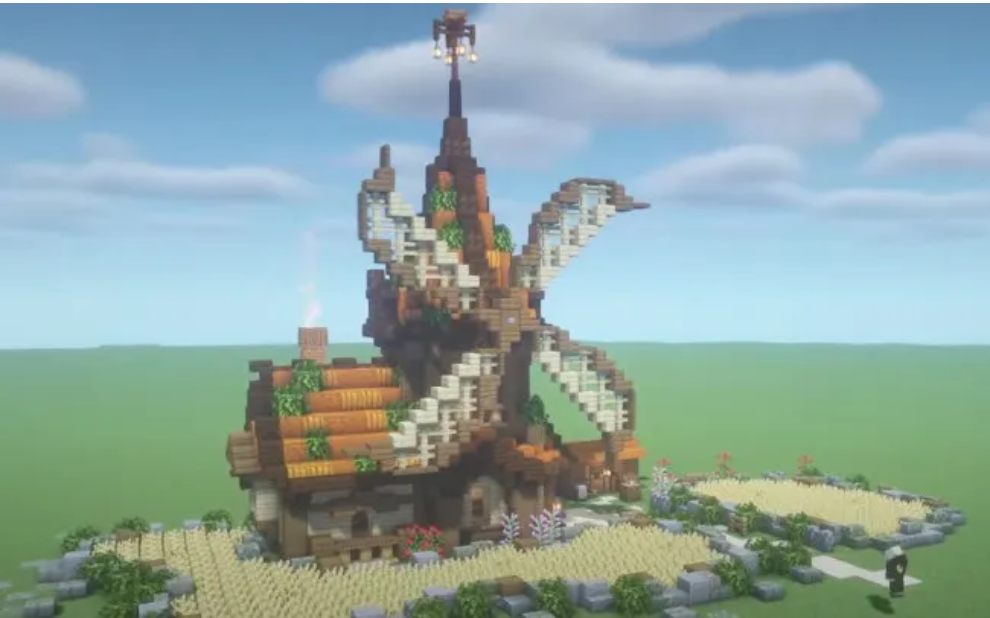 This Minecraft windmill is a great idea for both the purposes of powering your farm and making an attractive addition to any landscape.