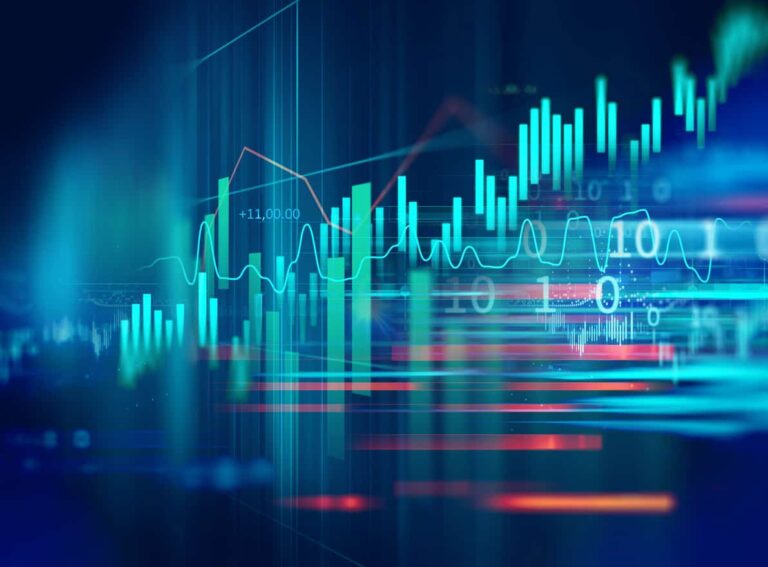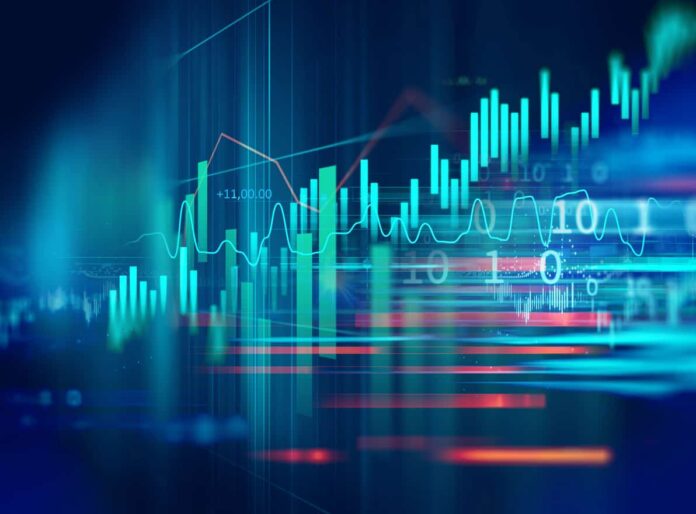 There's a platform called Berry Max Trading Exchange in South Africa(Berryim). It used to have mostly positive reviews on Trustpilot, but things have turned. They're making claims about being listed on NASDAQ, which has caught people's attention.
The big question here is whether Berry Max Trading Exchange is a trustworthy place for cryptocurrency trading or if it's a scam. You might also wonder how to sign up on their website, Berry. What is the deal with this NASDAQ listing they're discussing?
Here's what's happening:
On September 03, 2023, the Berry Trading platform in South Africa wasn't on the up-and-up. They changed their name from FS Global to Berry Max to avoid regulators. Some people suspect they might be running a pyramid scheme, which is not a good sign.
Then, on May 02, 2023, there were problems with people trying to withdraw their money, but they still encouraged people to trade. So, the advice at that time was not to join. Instead, they had a WhatsApp group where they shared updates.
Things got worse on May 12, 2023. Trading became problematic, and people needed help to get their money out. They were even asking for $50 to reactivate accounts. In summary: Avoid joining, and don't invest your money. One person had about $6,000 stuck there.
Even though they changed their name and design, the same questionable things are still happening. Plus, claiming to be listed on NASDAQ is raising many suspicions. It's beginning to look like a scam.
Here's some general advice: If you're considering getting into crypto or forex trading, only invest money you can afford to lose. It's crucial to be smart with your investments.
I'll do my best to provide all the information you need, including reviews from active users and my experiences with Berry Max Trading Exchange. Stay cautious out there!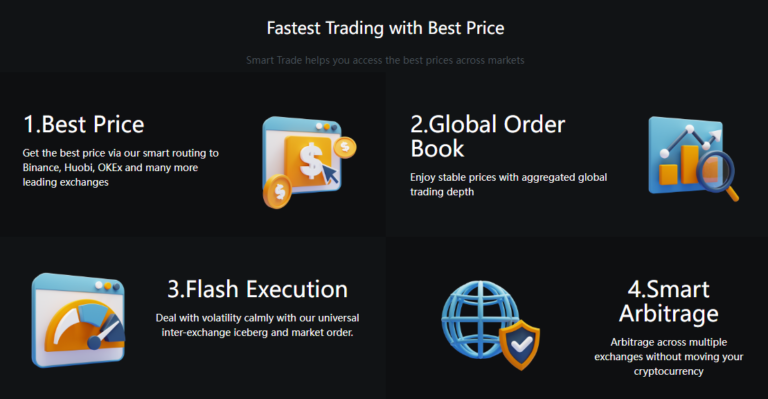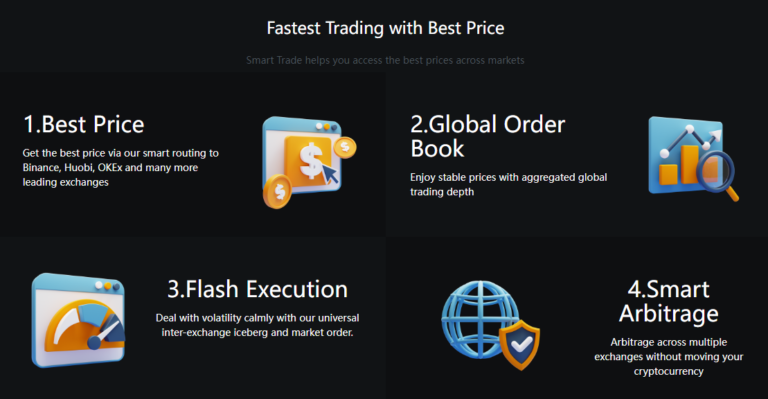 What is Berry Max's trading platform?
Berry Max trading platform is similar to a digital marketplace where you can engage in cryptocurrency activities. Imagine it as an online store, but instead of purchasing clothes or gadgets, you're involved in buying, trading, and selling cryptocurrencies, digital forms of money.
Now, when we mention cryptocurrencies, we're not solely referring to Bitcoin, the most famous one. Berry. im, the original website for Berry, allows you to exchange different types of cryptocurrencies with one another to earn some profits.
The primary currency they use for these transactions is USDT, which is considered digital dollars. So, on Berry. You can trade other cryptocurrencies for USDT and vice versa.
Here's the critical thing: Berry isn't solely focused on investing your money like other platforms. Occasionally, they provide a unique opportunity to lock in your funds for 3-5 days, potentially allowing you to make some profits. However, this isn't a constant feature and may only happen around 3-9 times yearly.
Berry Max is an online cryptocurrency store offering trading options and occasional short-term investment opportunities. It's not primarily centred around long-term investments like some other platforms.
Who is the Founder of Berry Max FS Global Berry, And Where Is the Office Located
Based on information obtained from Coinbase, a prominent cryptocurrency platform, Bae Lee is identified as the owner of Berry. im and also holds the position of director within the forum.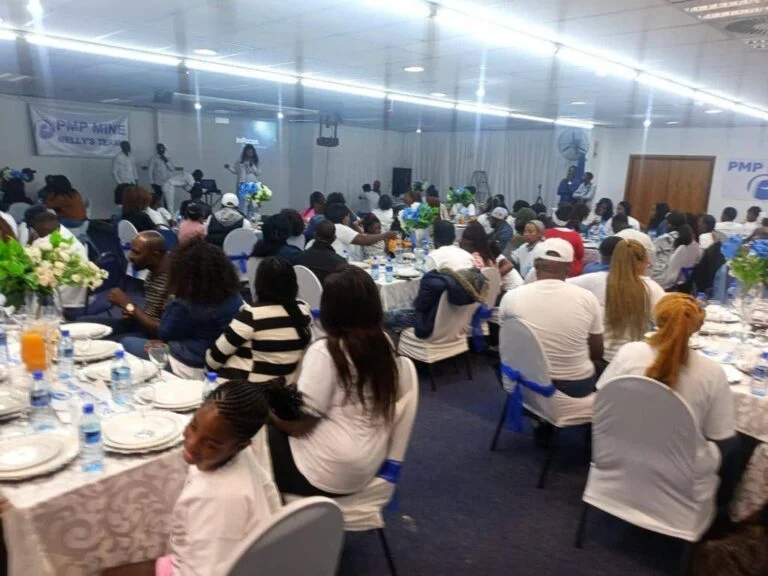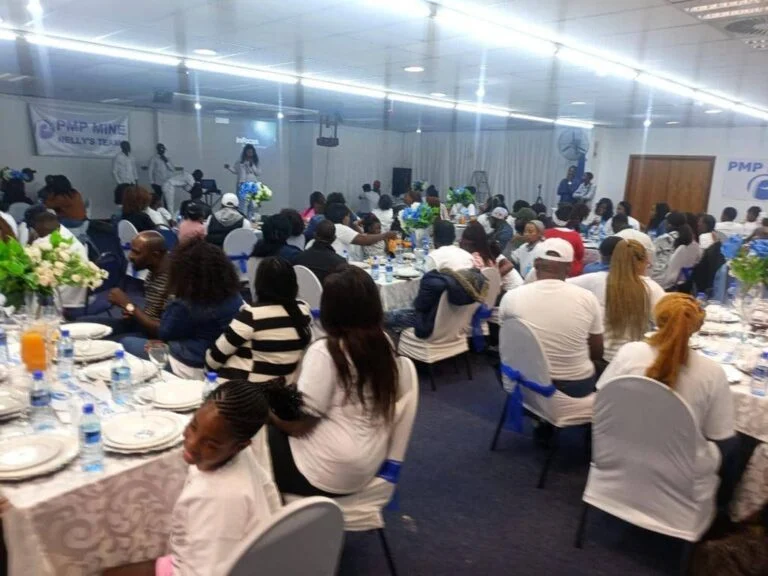 However, it's worth noting that we need to have all the details about every director involved. In October 2022, I had a unique opportunity to attend a meeting in Cape Town where Mr. Yung, one of the individuals associated with Berry, delivered a presentation. This was a significant event as Mr. Yung was there to officially inaugurate the newly rented office and launch the Cape Town office, making it an important milestone.
Meeting Mr. Yung in person gave me additional confidence because I saw an honest individual with ties to the company. Sometimes, it's reassuring to connect a face to a name.
How Berry. im Login Crypto Trading Platform Works
Sure, let's make it simple:
I've been actively using the FS Global Berry platform, and I started with an investment of $ 1,000, which is about R20,100 in South African currency. Here's how the platform works:
1. Berry.it's Multi-Level Marketing (Reward Program)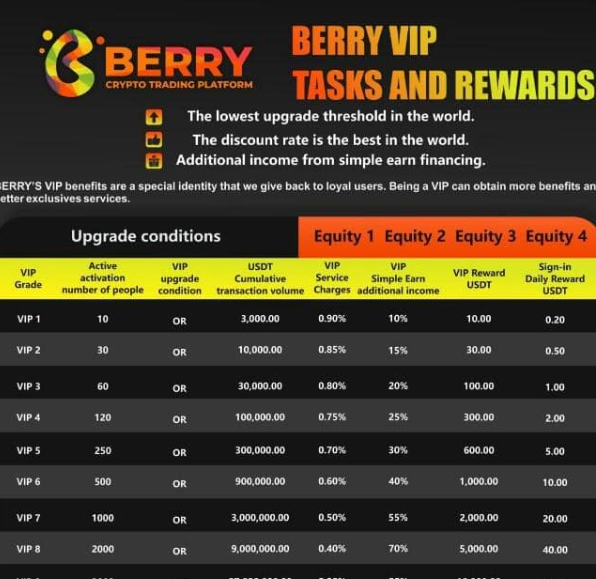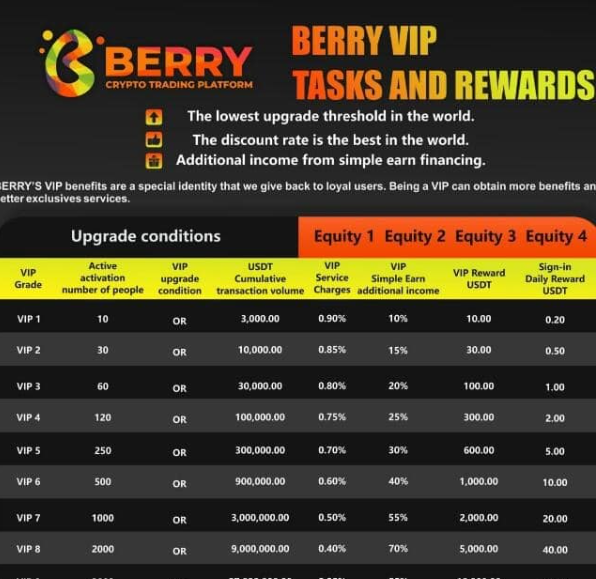 Think of this as a digital way to earn rewards by getting more people to join. It's like those successful multi-level marketing (MLM) schemes. If you invite others to join, you get a small commission. Your earnings can increase as more people you refer join and become active. Many prominent global crypto platforms like Binance, Coinbase, CoinMarket, and KuCoin have similar programs to reward people who bring in new users. So, it's standard in the crypto world.
2. Berry Max Trading Exchange Platform
Berry's main thing is trading cryptocurrencies. Here, you exchange one cryptocurrency for another, aiming to make a profit. It's like buying low and selling high to make money. But remember, Berry is run by experienced crypto experts who work behind the scenes. When you buy cryptocurrencies to trade on Berry, you mainly get USDT (TRC-20 or ERC-20). If you're buying from places like Coinbase or Binance, try to get TRC-20; if not, ERC-20 works too. ERC-20 is more widely used.
Here's the exciting part: You don't need to be a financial genius to trade on Berry. They keep it simple, like how the Robinhood App simplifies investing in big companies. Unfortunately, Robinhood isn't available in South Africa, but Berry's platform is.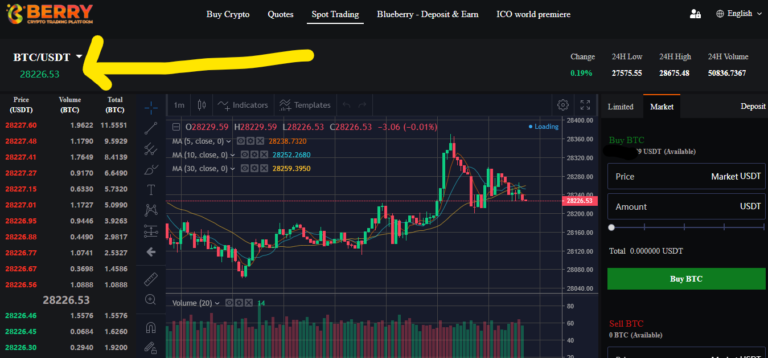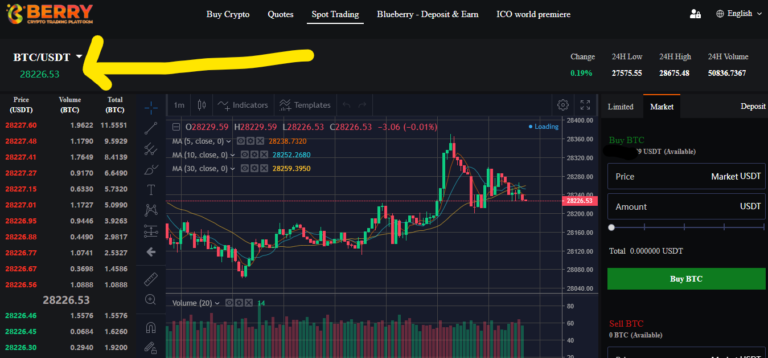 But what sets Berry apart is that they provide you with trading SIGNALS. These signals are like instructions telling you when and what to trade. The experts at Berry who run the platform do the hard work of analyzing the market and finding good trading opportunities.
So, in a nutshell, Berry is a place where you can earn rewards for bringing in new users, trade cryptocurrencies to make a profit, and even provide signals to guide your trades. It's a user-friendly platform, perfect for regular folks who want to dip their toes into crypto trading.
Difference between Berry and other platforms
I mentioned Novatechfx, which is somewhat similar to Berry. I'm sorry, but they're pretty different in how they operate. The way Novatechfx works seems suspicious and could be heading towards a scam.
Now, let me explain how Berry works: It's not a shortcut to getting rich, and it's not a pyramid scheme. With Berry, you're the one who's in charge of your trading.
Here's the deal: If you put $100 or R2000 into Berry and you don't use that money for trading with the free signals they offer, your money stays put. It doesn't magically grow on its own.
But here's the exciting part: You have the opportunity to make money by trading every day. You have to actively engage in trading and work on making your money grow. Berry's platform differs from other crypto platforms, where you invest your money, wait for 30 days, and hope to collect big profits.
So, in a nutshell, Berry isn't a way to get quick and easy money. It's about taking the lead, trading the way you want, and working to grow your cash through your efforts. It's a more hands-on approach to crypto trading.
5 Reasons FS Global Berry Max Crypto Trading is Legit And Not a Scam
Here are five solid reasons why I think Berry. im is a trustworthy platform and not a scam:
1. Not a Get-Rich-Quick Scheme:
Berry Max Exchange stands apart from schemes that promise instant wealth. They don't claim, "Invest with us, and you'll become a millionaire overnight." Instead, they encourage you to trade using their signals actively. You can change once a day (sometimes twice on special occasions). So, if you're seeking a quick way to make a lot of money, Berry isn't for you. Crypto trading can be unpredictable, and earning a consistent 2% daily profit requires patience and dedication.
2. You Control Your Trades
Berry doesn't handle your trades for you. Some online scams in the forex and crypto world promise to trade on your behalf, but that's a red flag. With Berry, they provide you with trading signals. These signals indicate which cryptocurrency to change against USDT, when to buy, and when to sell. You are responsible for following these instructions.
3. Active Updates and News
Berry appears committed to long-term objectives. Reputable companies stay engaged and keep their members informed. Berry regularly shares news, innovations, tips, and insights about the crypto community. They maintain open communication with their members. For instance, just last week in March 2023, they addressed the issue of members having multiple accounts from the same IP, demonstrating their dedication to ethical practices.
4. Strict Registration Process
Wondering how to spot a potential crypto scam platform? One clear sign is when they allow anyone to join without proper verification. Berry takes a different approach. They require you to be a genuine person. To enter, you must provide your valid ID, verified proof of address, a photo of yourself holding your ID, and pictures of both sides of your ID. Their verification team thoroughly examines this information before granting you membership. This stringent process helps keep anonymous and fake users at bay.
5. Straightforward Withdrawal Guidelines
I and numerous others have successfully withdrawn from Berry. However, there are guidelines to adhere to, such as a maximum daily withdrawal limit of USD 3,000. Some individuals on Facebook may claim they cannot withdraw, but they often cannot provide evidence. Their intent might be to undermine the system's credibility. Speak with real people who actively trade on Berry, and you'll likely hear positive experiences.
These are why I have confidence in Berry Max Exchange as a legitimate platform for crypto trading, and I believe it is not a scam. Always remember to conduct thorough research and exercise caution in the crypto world!
Berry Max Trading Platform Reviews
While it's true that some reviews can be fake or influenced by money, having a majority of positive reviews on several reliable websites usually indicates that you're getting truthful information.
Now, here's what folks are sharing about Berry on these well-regarded websites:
Trustpilot
Facebook
Google
Hello peter
SiteJabber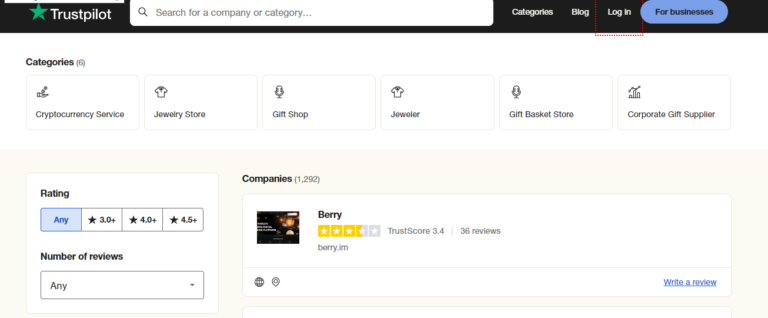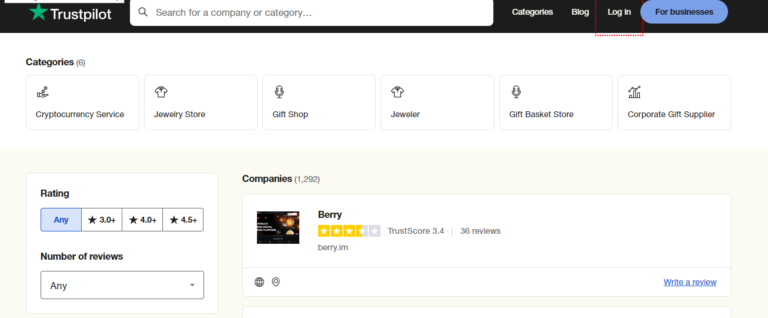 When you tally up all the reviews from these sources, approximately 80% are positive. That means about 8 out of every ten people have positive things to say about Berry.
Please check it out for yourself!
Berry Max Trading NASDAQ Listing
It typically takes around six months for a company to get listed on NASDAQ. During this period, a rigorous process involves thorough research, scrutiny, and detailed analysis of various aspects of the company. This includes examining its board of directors and financial cash flows.
All this information is made available to the public so everyone can access it. However, when we look at Berry Max Exchange, it doesn't follow these standard procedures. Even more intriguing is that Berry Max trading exchange is posing as an entirely different Berry company already listed on NASDAQ.
The genuine Berry company is in engineering and has no connections with crypto-related business activities. So, the public must stay vigilant and assess the situation for themselves. This situation raises some critical questions that deserve careful consideration.
How to join berry crypto trading and FS Global
Starting your journey in trading might seem confusing at first, but it becomes easier with proper guidance.
To sign up for the Berry. im crypto trading platform, you'll need a few documents:
Your ID: This can be a valid passport or an asylum document.
Proof of your address.
A clear picture of both the front and back of your passport or ID card.
A photo of yourself holding the passport or ID card beside your face, around chin level.
These steps are in place to make sure that only accurate and verified users can access the platform.
Once you have these documents ready, follow these steps to create your Berry account: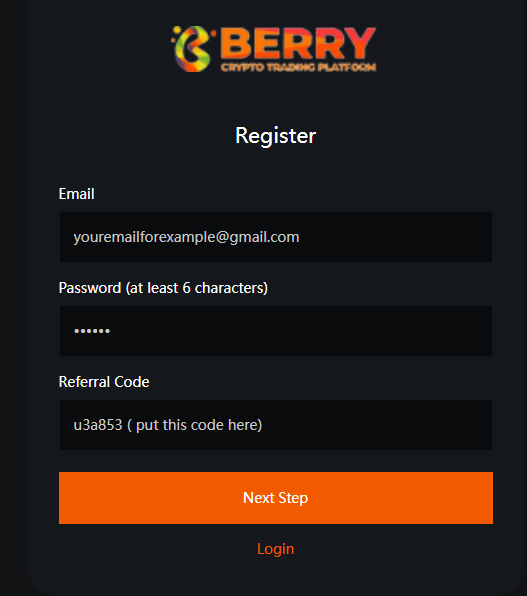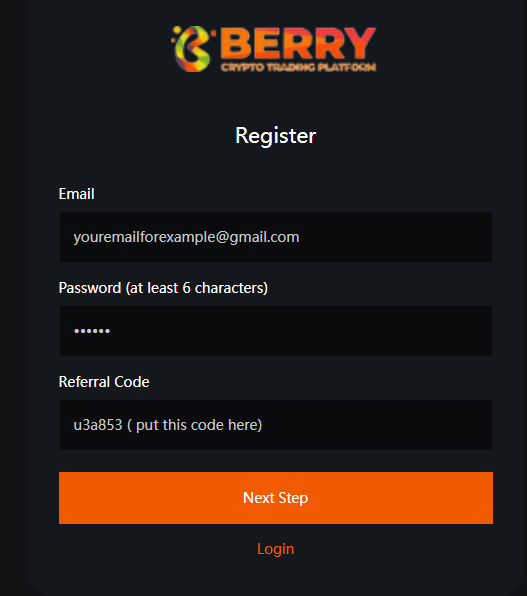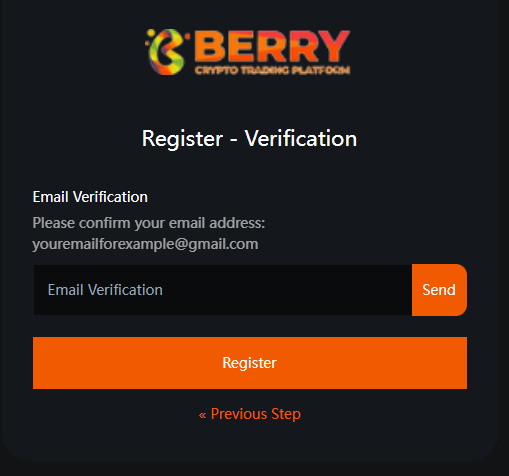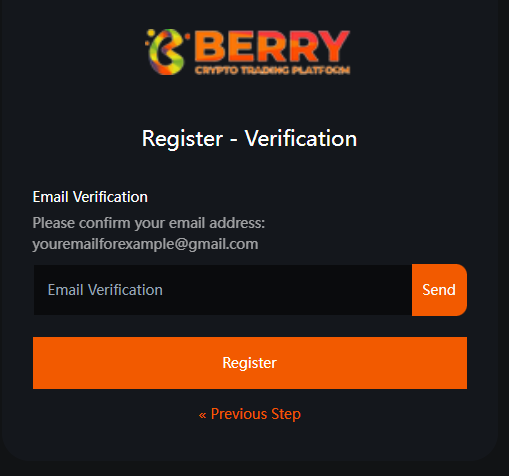 ✔ Go to the official website: Berry. im.
✔ If you're on a laptop or PC, find the "Register" button and click on it. If you're using your phone, look for the menu button at the top, click on it, and then choose "Register."
✔ On the next page, provide your email address, create a password, and use the referral code "u3a853."
✔ Click "Next Step."
✔ Confirm your email address by typing it in. You'll receive an email or SMS with a verification link.
✔ Check your email and click the verification link to set up your account.
✔ Now, you'll need to set up your Berry profile. Follow the provided guidelines to finish this step.
Here's what you should do next: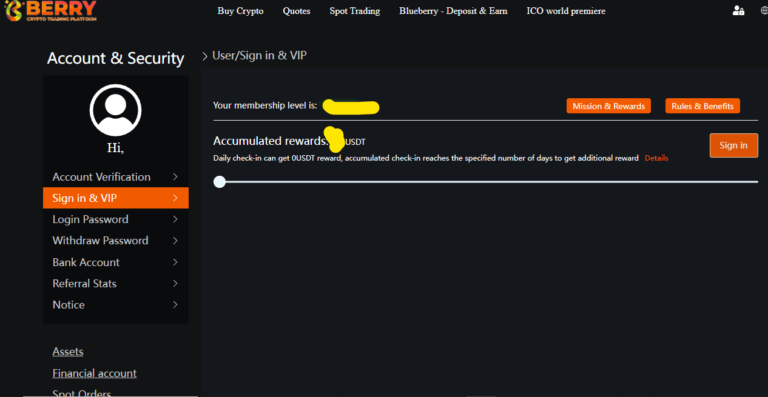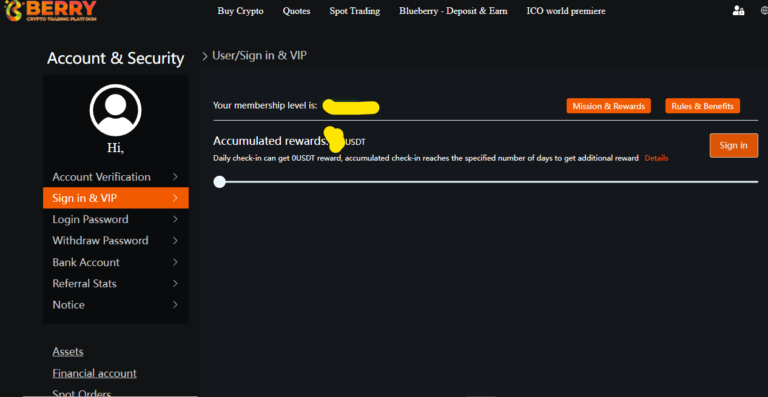 ✔ Upload your ID documents for verification (as mentioned earlier).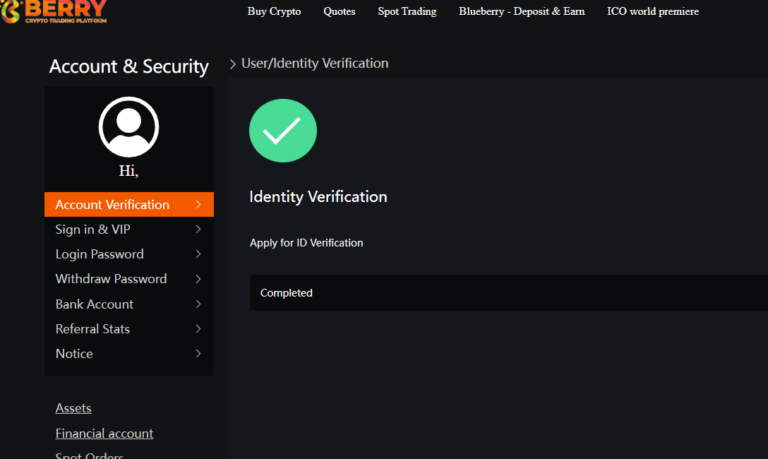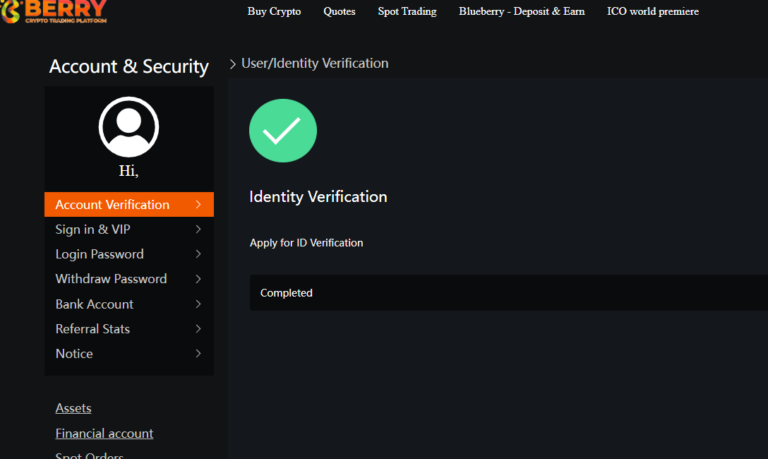 ✔ Create two passwords: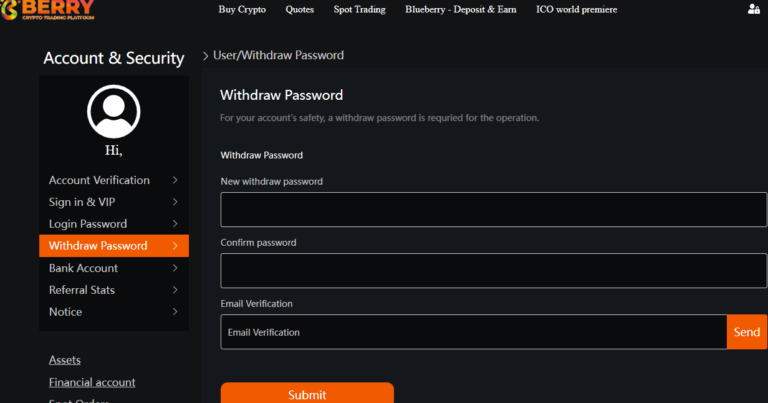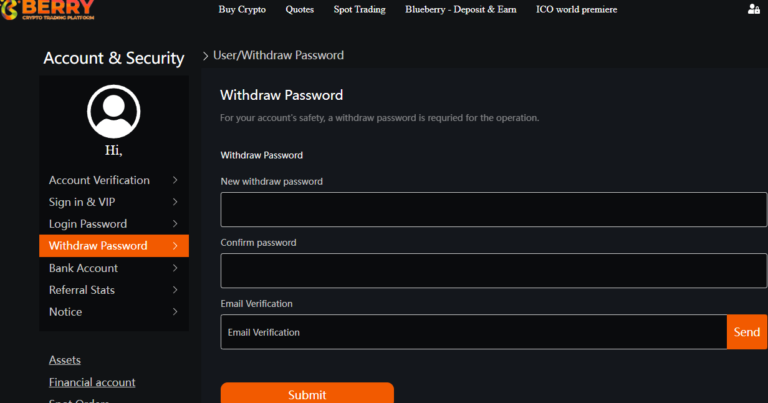 Login Password: You'll use this to access the platform and make trades.
Withdrawal Password: This is a highly secure password separate from your login password. It's essential for protecting your funds from any unauthorized withdrawals.
Provide your banking details: Be cautious because they can't be changed once you submit your banking information. This step is in place to prevent any fraud or unauthorized withdrawals.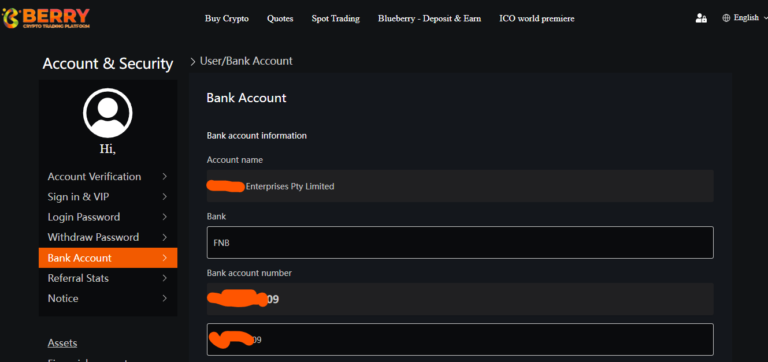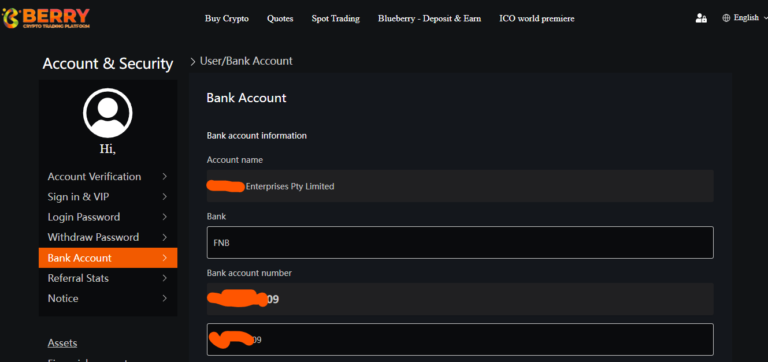 Check your referral statistics: This page displays how well your referrals are doing. It shows your latest commissions, daily commissions, and more. It's just for your information about how your referral program is performing.
So, these are the steps to get started with Berry Max Exchange. Follow them carefully to ensure your security and success in trading.
Berry Trading App Download
Berry also offers a handy trading app for your phone. This app has been quite popular, with a total trading value exceeding 20 billion US dollars, and over 10,000 users have installed it.
Here's how you can get the app:
You can locate the Berry trading app on the Google Play Store if you're an Android user.
iPhone users can find the Berry app on the Apple Store.
The app is available for download from the Huawei Gallery for Huawei users.
Just follow these steps to get the app on your device!
How To Fund And Deposit Money Into Your Berry Max Account
(Updated May 01, 2023). Many folks have asked me how to put money into their Berry account to kickstart their trading journey. To get your account funded, you need to have already done these two things:
✔ Uploaded your ID documents (the KYC) and got the thumbs-up. Suppose it's been over half an hour since you uploaded, and you're still waiting; no worries! Contact me through the WhatsApp group link below or ping me directly on WhatsApp. Just email me, and I'll ping the office to approve you.
✔ You've got to set up your login and withdrawal passwords. That's the digital keys to your Berry kingdom.
Once those two are squared away, here's how you can give your Berry account some financial oomph:
1. Berry JINXA Industry
You can fund your account from your dashboard by sending payments to the JINXA Industry. This is the first option. I've been down this road, and I'll be honest—it takes a bit of time, usually 3-7 days, for them to get your account loaded up. They're swamped with requests and must deal with bank stuff. The exchange rate's pretty sweet with this one.
2. Binance to the Rescue
Binance is the top recommendation because you can take money from your Berry account. So, here's the game plan: First, get yourself the Binance app. Download, install, and set up your account at binance.com.
Next, choose how much you want to buy and complete the payment using your trusty credit card or whatever floats your boat.
Once that's done, your TRC20 stash will show up right away. Check your Berry USDT assets and boom, there it is. And if you're keen on a step-by-step video, feel free to swing by the WhatsApp group link below, where I've got one lined up on how to make deposits and withdrawals using Binance.
3. A Little Help from Yours Truly
The third way is with a bit of help from me, and it's speedy—it usually happens on the same day, in about an hour. Here's how it rolls: You fork over R1100 (that's for USD50) to an account at Capitec, and it's held by one of my superiors.
Send her your TRC20 e-wallet address (the one I mentioned earlier).
She'll zip that cash right into your account pronto.
To give you a ballpark, doing the USD50 thing in the first option (Berry) is around R1080; through Binance, it's about R1045.
So, the ball's in your court! You get to pick the method that suits you best to fund your Berry account and kickstart your trading adventure.
How To Withdraw Money On FS Global Berry Trading Platform
When you're ready to withdraw your money from your Berry account, there are some essential rules and steps to follow:
Rules:
Maximum Daily Withdrawal Limit: You can withdraw up to 1000 USD daily.

Minimum Daily Withdrawal: The smallest amount you can withdraw daily is 10 USD.

No Trading the Night Before Withdrawal: If you plan to withdraw your money on a particular day (let's say Monday), wait to trade on the day before (Sunday). In other words, avoid dealing the night before you want to withdraw your money. This is essential to keep in mind.

Keep Your Money in Assets: Wait to move your money to Blueberry before requesting a withdrawal. Leave all your funds in your assets.

Withdraw from the Same Device: When you withdraw, use the same device you've used for trading. The system keeps track of your device's internet address (IP), which could raise suspicion if you attempt to withdraw from a different machine. This is a security measure to prevent fraudulent transactions and safeguard your money.
Now, here are the steps to withdraw your money from Berry:
1. Login to Your Berry. im Account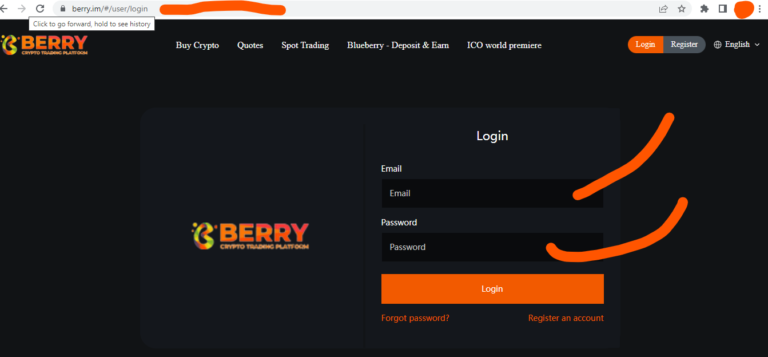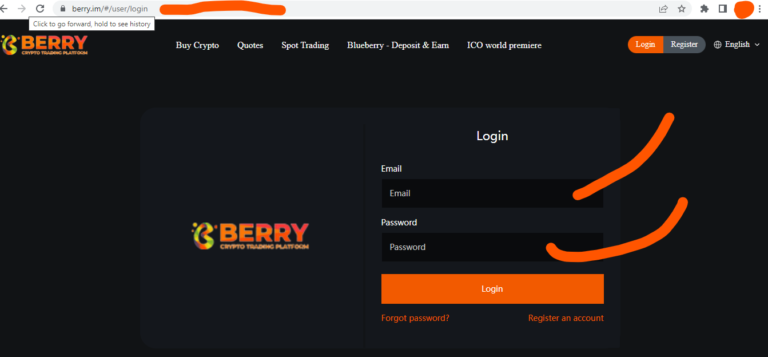 Visit the official Berry. im website and log in using your email and password. Remember, it's your login password, not your withdrawal password.
2. Access Your Assets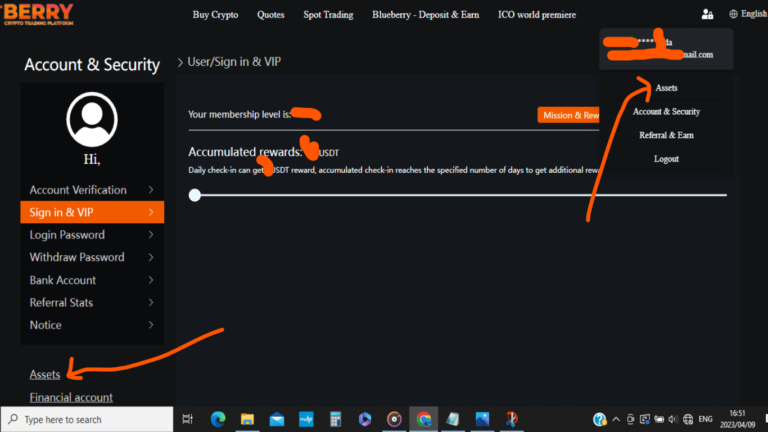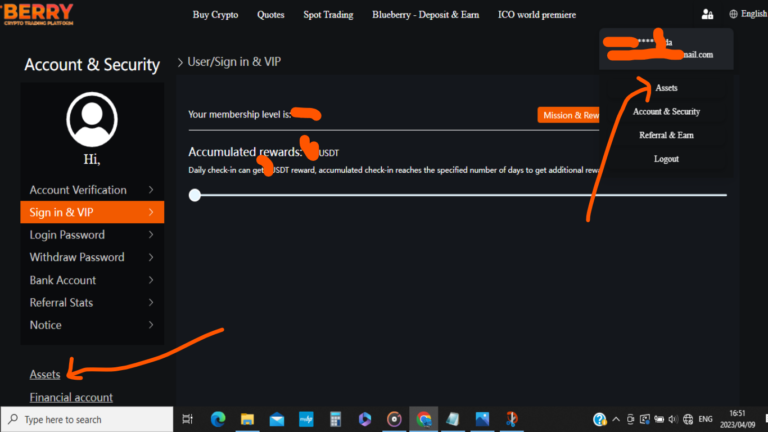 Locate the "Assets" section after logging in. If you're using a phone or a PC/laptop, you may need to find and click on "Assets."
3. Go to USDT
Remember that the primary currency is Berry. I am USDT. On the asset page, look for the USDT button. It displays your available balance and your frozen balance. You can only withdraw funds from your available balance.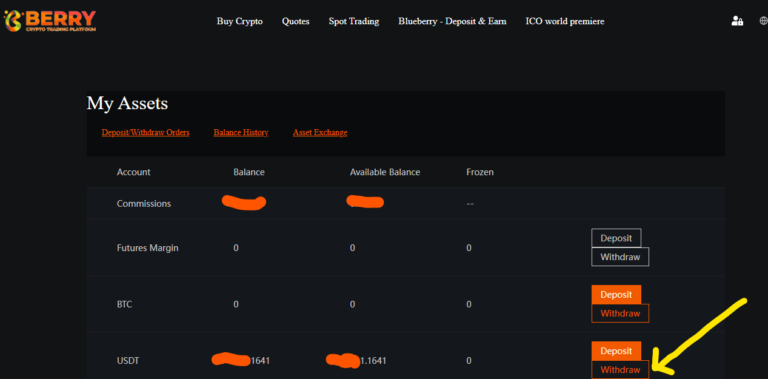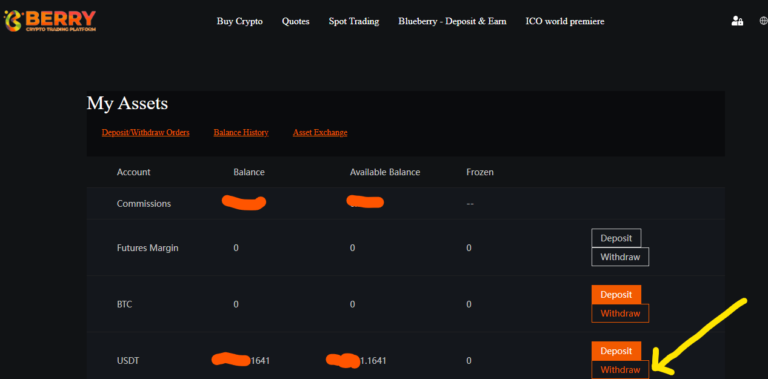 Click on Withdrawal: Find the withdrawal button and click on it.
Choose Your Withdrawal Method: Directly to Your Bank Account: You can withdraw your funds directly to the bank account you provided during registration when you first set up your Berry account.

Using Binance or Coinbase: These are prominent cryptocurrency platforms. To use this option, you should already have an account with them. This method can be more favourable if you're experienced in cryptocurrency. You might get a better exchange rate (USD to your local currency) than Berry transferring funds directly to your account. To use Binance, ensure you're registered and verified with them. A video guide on withdrawing your funds from Berry to Binance using a TRON TRC20 E-wallet address is available.
4. Verify Your Withdrawal Password


After selecting your withdrawal method and clicking on withdrawal, the next page will request your withdrawal password. Keep in mind that your withdrawal password is different from your login password. It can be a challenge if you forget or lose your withdrawal password. You'd need to contact Berry for assistance and undergo extra security verification steps. It's wise to write down your withdrawal password and keep it secure!
5. Confirm the Amount and Submit
You'll see exchange rate quotes after entering your withdrawal password. Input the amount of USDT you want to withdraw and hit the submit button.
Your withdrawal request should be processed within a maximum of 24 hours! These rules and steps ensure you withdraw your Berry funds smoothly and securely.
How To Trade Crypto On FS Global Berry Platform And Make Money
How to Trade Crypto on Berry and Make Money: A Simple Guide
Before we dive into the steps of trading cryptocurrency on Berry and making money, let's go over some essential terms:
1. Trading Signals
Berry offers a unique feature – trading signals. These signals provide guidance on which cryptocurrencies to trade. You can find these signals in my WhatsApp group, where I share them daily.
2. Quotes
Quotes refer to the prices of different cryptocurrencies in the market. These prices are constantly changing, and understanding them is essential for trading.
3. Spot Trading
Spot trading is where cryptocurrencies' actual buying and selling occur. It's where you can profit from price changes in the cryptocurrencies you trade.
4. Blueberry – Deposit and Earn
Blueberry is a feature that allows you to deposit funds and earn rewards.
5. ICO World Premiere
ICO stands for Initial Coin Offering, a way for new cryptocurrencies to raise capital. Berry might have information about new ICOs.
Now, let's walk through the steps for trading on Berry:
1. Trading Signals
Before you start trading, wait for the daily trading signal. You can find these signals in my WhatsApp group.
2. Berry Crypto Trading Platform – Quotes: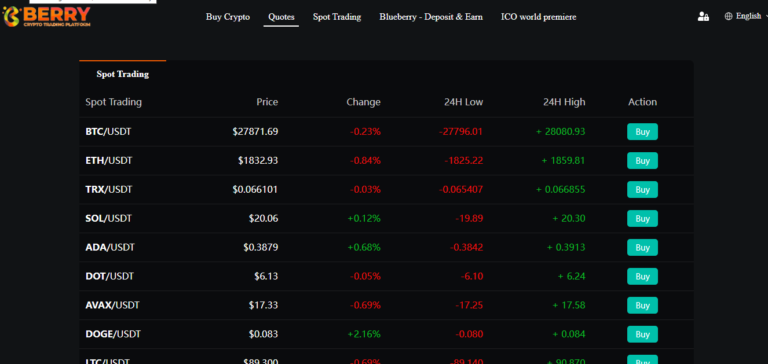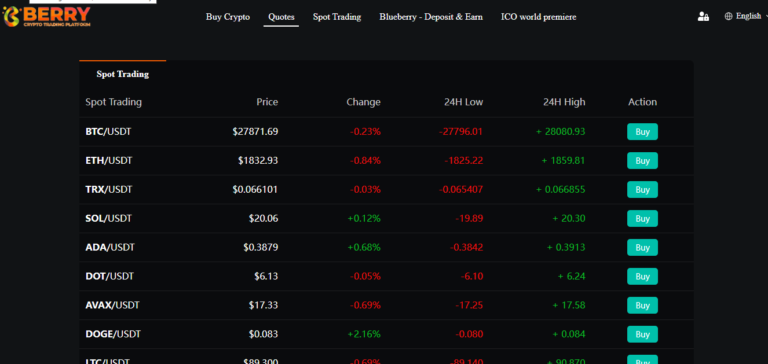 After logging into your Berry account, look for and click on "quotes." You'll see a list of different cryptocurrencies and their prices. Find the one you want to trade, like AGC, for example.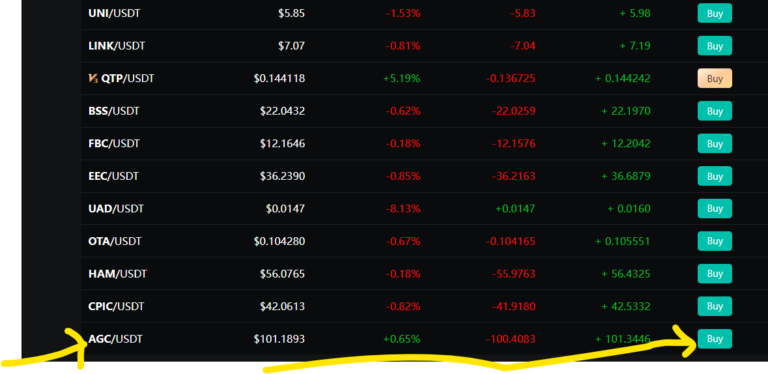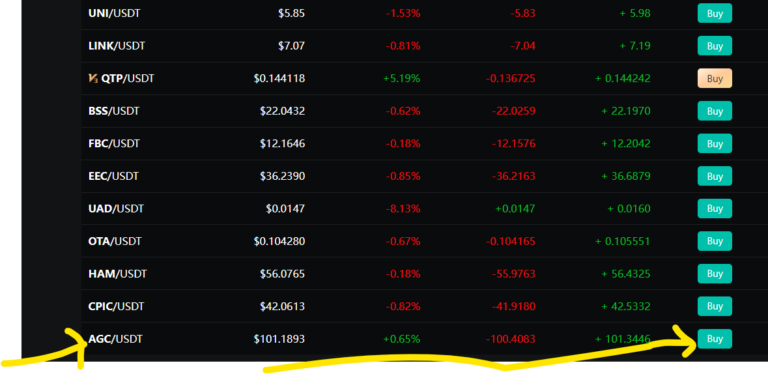 3. Berry Trading Platform – Spot Trading:
Clicking the "buy" button for your chosen cryptocurrency will take you to the "spot trading" section.
This is where the actual trading occurs. Here, you can buy and sell the cryptocurrency.
You'll also see the profit you make as the prices change.
Now, let's assume you're ready to start trading.
How to buy crypto on Berry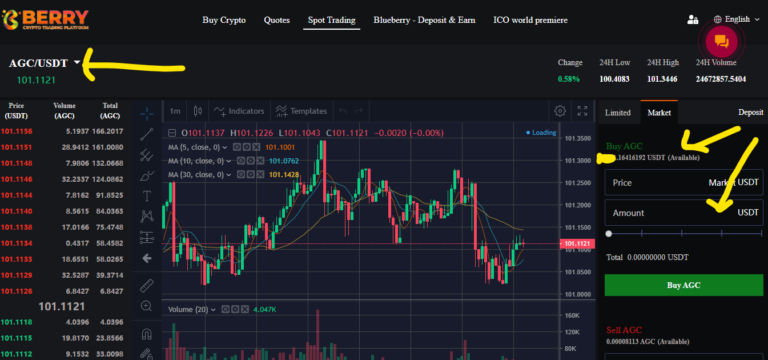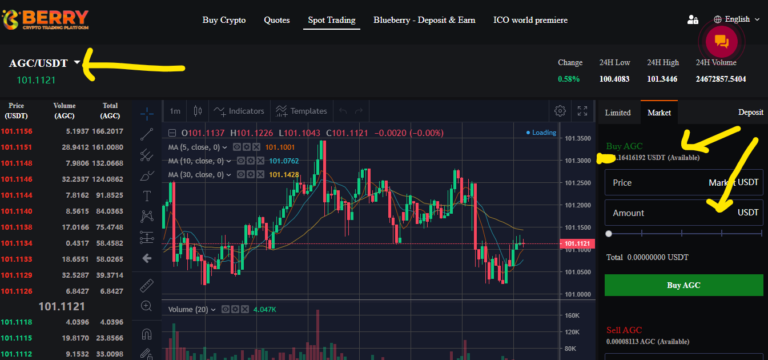 You'll notice two options in the spot trading section you've opened: "Buy AGC" on the right-hand side and "Sell AGC" just below it. On the right, you can see the total value of your USDT, the currency you're using for trading. When you want to purchase, you should use the entire total.
Let's break it down with an example: If your total USDT is 1840.830293102, what you'll use for trading is 1840.8302. In other words, you only keep the first four digits and leave out the rest.
So, in the box that asks for the amount, enter 1840.8302. But wait, don't click the "Buy AGC" button yet.
It's crucial to wait for the right moment to buy!
The trading signal we discussed earlier specifies that the buy time is 20:19. So, precisely at 20:19, click the green "Buy AGC" button.
Once you click "buy," the system will confirm with a message saying "operation successful."
After that, refresh the page, and you'll see that your funds have shifted from your USDT and are now displayed in the "Sell AGC" box below.
How to sell crypto on Berry


Once again, as per the trading signal we discussed earlier, the time to sell is scheduled for 20:41. All you have to do is wait patiently until it's time to sell.
Here's how to sell:
✔ It's similar to when you were buying, but this time, enter the total amount you want to sell using only the first four digits. For instance, if it shows 4.8017839, type in 4.8017 in the "amount to sell" box.
✔ When the clock strikes 20:41, click the "Sell AGC" button for the specified selling time. The system will confirm your action with a message that says "operation successful."
✔ After that, refresh the page and check your USDT balance. You'll then see the profit you've made for that day!
That's all there is to it!
FAQs
Q. What is Blueberry and FS global?
Blueberry is similar to the investment side of Berry. im trading platform. It's where you can consider putting your money after you've been involved in trading to earn more potentially.
However, being honest and based on my experience, I overlooked significant benefits with Blueberry's deposit and earn feature. So, I prefer to stick with trading alone. Staying focused and disciplined in your trading approach is usually a good strategy.
Q. When did Berry start or launch?
The company began its operations in the middle of 2020 and started gaining momentum around April of the same year. The first official notice or announcement of the traders' dashboard was posted on April 24, 2020.
Read More: ZYN Rewards: Discover the Exciting ZYN Rewards Program